'Percy Jackson' TV Series Filming Could Start in 2022: All of Rick Riordan's Latest Updates
Rick Riordan's updates about the Percy Jackson TV series on Disney+ are always exciting. But his October 2021 update may be the most exciting yet. The author shared details of a recent trip to Los Angeles with Percy Jackson fans that helped the team envision how the series will be filmed if green-lit by Disney. He also revealed the Percy Jackson pilot director, James Bobin. And Riordan shared his hopeful timeline for when Percy Jackson TV series filming could begin. Strap yourselves in for a lot of updates, demigods.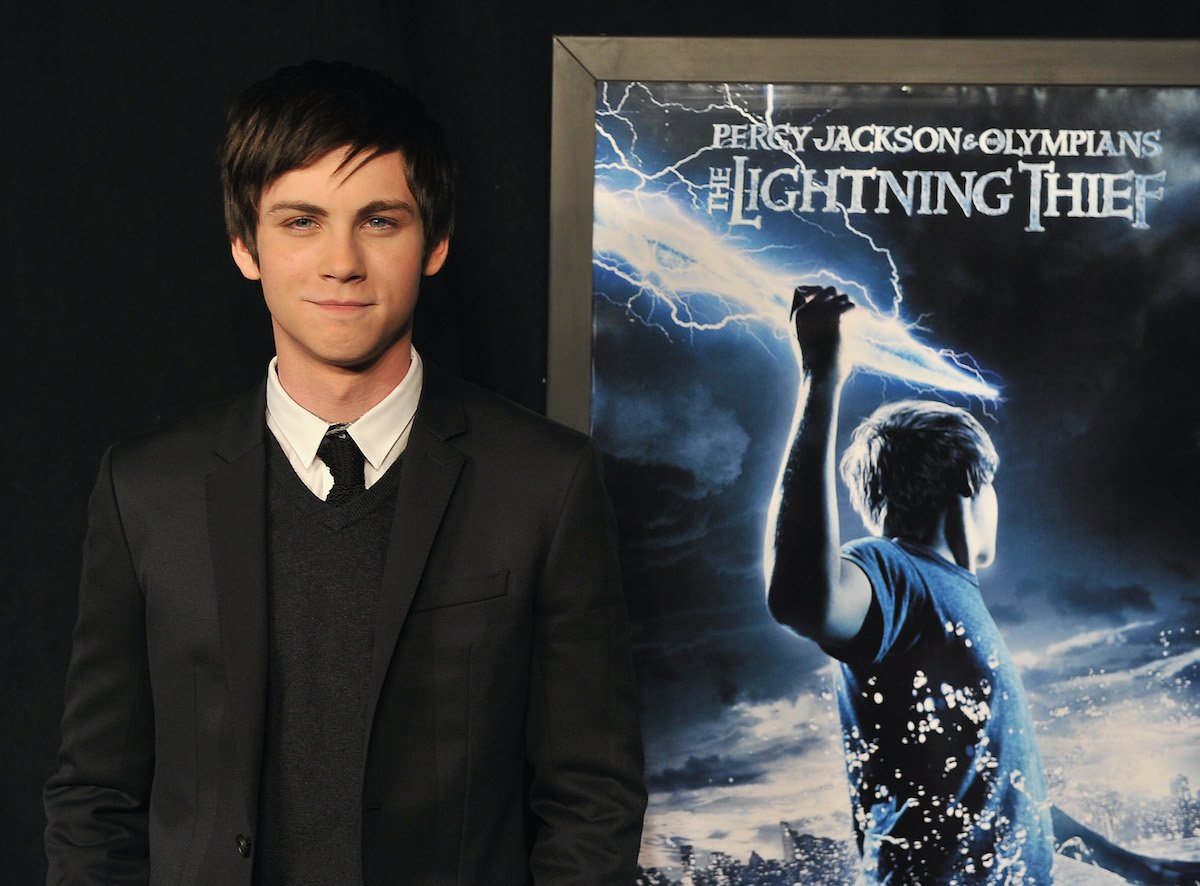 'Percy Jackson' casting is resuming
Riordan has been transparent about the Percy Jackson Disney+ development since the project was announced in December 2020. The author keeps all of his updates on his blog, and then shares them to his Twitter account. His wife and collaborator, Becky Riordan, is also working on the series and shares updates on Twitter as well. Riordan's Oct. 24 update confirmed Percy Jackson casting has resumed.
In April, he shared an open casting call link where actors vying to play Percy Jackson can submit auditions. Anyone can audition to play Percy, Riordan said. They're specifically looking for actors who can "play 12," as they want the Percy Jackson cast to be as age-appropriate as possible. In the first book in the franchise, Percy Jackson and The Olympians: The Lightning Thief, Percy is 12. Percy Jackson Season 1 will be based on The Lightning Thief. (They also have the book writer of The Lightning Thief Broadway musical on the writing staff!)
Riordan's update also revealed they won't be using The Mandalorian's "Volume" stage. A previous blog update said using the 360-degree film stage was a possibility. But seeing it in person in L.A. helped them imagine what technology is possible for the series. They're also searching for visual effects artists "to find the right 'creature work' look for the show."
RELATED: 'Percy Jackson': Alexandra Daddario Comments on Upcoming Disney+ Series
'Percy Jackson' TV series filming could start in June 2022
Now, let's talk timelines. Riordan is confident the series will be green-lit by Disney. And he estimates the green light could come in January 2022. If/when that happens, here's what Riordan said about Percy Jackson TV series filming dates:
"If all goes well and the full green light happens as expected, we could begin filming in June, but as always, this is my own personal estimate and should not be taken as official word from Disney or 100% certain. Having said that, all signs are positive. The excitement is high at Disney+, at the 20th TV studio, and with the production team. We have just delivered the second episode script to the studio and are forging ahead with outlines for episodes 3 and 4, with the expectation that these will be done and approved by January, at which point, fingers crossed, we will get approval for full green-light. In the meantime, though, we are not waiting, and are proceeding forward on all fronts."
RELATED: 'Percy Jackson': Rick Riordan Confirms He Wants Disney+ Series to Be 5 Seasons
James Bobin will direct 'Percy Jackson' TV series pilot
Bobin will direct the Percy Jackson pilot episode. The director has worked on two Muppets films and directed the pilot for The Mysterious Benedict Society. He also directed the Dora the Explorer movie, Dora and the Lost City of Gold, which "the Riordans found an incredibly fun adaptation of our beloved Dora the Explorer cartoon from the kids' childhood," the author said.
Bobin "is both a terrific person and an incredibly talented director who checks all the boxes we were hoping for in a partner," Riordan added, noting that Bobin and his kids are both fans of Percy Jackson.
The Percy Jackson TV series will film in Vancouver. And Riordan thinks this will be the Percy Jackson adaptation he and fans have always dreamed of.
"You know me: I am always cautious and doubtful about adaptations," he wrote in his blog post. "But I am growing increasingly confident this project is going to move forward as planned, and it's going to be awesome."