Perez Hilton Confesses He Is 'Very Unwell' Post TikTok Ban and Is Going to Seek Therapy
Perez Hilton has been permanently banned from TikTok and the celebrity gossip columnist isn't taking it well. On December 12, 2020, he made headlines with a video, crying about being banned from the popular platform. To make matters worse, he began begging Charli D'Amelio and her family for their help in getting his account restored. Of course, critics felt that Hilton's plea to the D'Amelios was particularly ironic, particularly since he's had beef with them in the past.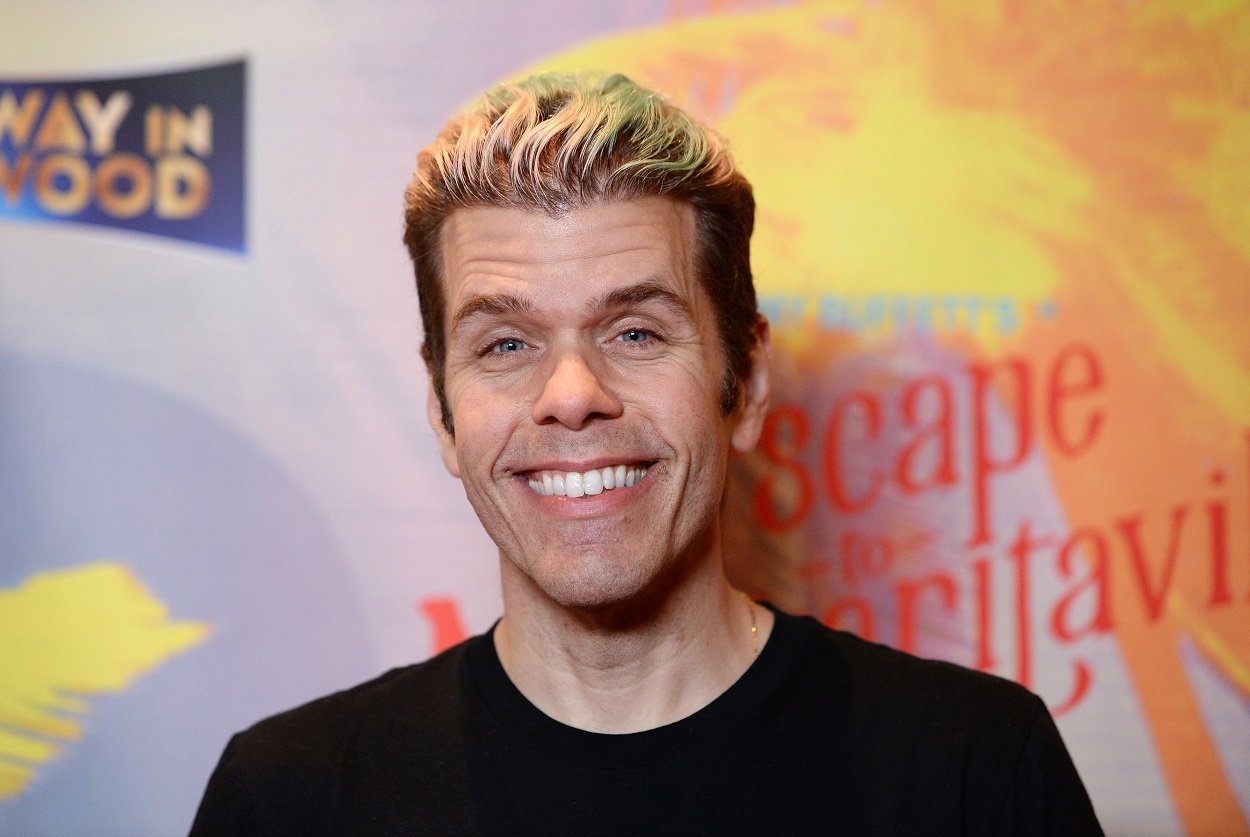 Back in May of 2020, Hilton angered D'Amelio's millions of fans when he commented on a video of her dancing in a bathing suit. Hilton took issue with the way that D'Amelio was dancing and cited her age as a reason that it was inappropriate. "Anyone else think it's inappropriate for a 15-year-old to dance to this?" the blogger questioned in a comment under D'Amelio's video.
Perez Hilton faced backlash after he criticized Charli D'Amelio
Naturally, D'Amelio's fans were not pleased by Hilton's comment. As she is the most followed person on TikTok, there were plenty of people willing to raise hell on her behalf. And while D'Amelio seemed to be unbothered by Hilton's question, her fans weren't so blase. In fact, they started a petition to get Hilton banned from the platform which managed to amass thousands of signatures.
But, despite the backlash, Hilton doubled down on his criticism. "These people still are letting me have it over me asking a question on the biggest TikToker of the moment's account when she did a video earlier this week gyrating, moving in an adult way to a song about taking big D!" Hilton declared via Instagram live. "All I asked was, is it appropriate of her to be doing this? My main issue was with her parents, not her!"
The celebrity gossip writer begs D'Amelio for help on Twitter and Instagram
But it seems that, months later, Hilton was able to put aside his issues with D'Amelio's parents just as soon as he found himself in hot water. Shortly after he was banned from TikTok, he created a video where he was weeping and begging the D'Amelios for their support in helping him to restore his account.
RELATED: JoJo Siwa Posted a Scathing Tiktok Video Responding to a 'Dance Moms' Alum
"I Am Banned From TikTok! Dear Charli D'Amelio…Please watch!" the celebrity gossip writer captioned his video. "Please help! I am devastated. Truly. I am begging! Please! This is not right or warranted. #FreePerez #PerezHilton" In the video, Hilton declared that he was banned for violating multiple community guidelines, but he argued that he hadn't broken any.
Hilton tearfully laments over being banned from TikTok
He continued begging D'Amelio for her help, somehow thinking that her following would force TikTok to overturn their decision to ban him. "Charli message me back on Instagram," the blogger begged. "Please. Please help me. I know you don't owe me that, but I beg of you. I beg of you. I grovel."
While some people were off by Hilton begging a young girl whom he'd criticized in the past, others found it utterly ridiculous that he was so upset by being banned from an app. The blogger used plenty of hyperbolic language in his video and was weeping incessantly. "I am feeling numb, and I don't want to seem overly dramatic, but I feel like my world is crumbling. This feels like a death to me," he shared.
The blogger confessed he's going to seek therapy
Even Hilton himself seems to believe that his reaction to being banned from TikTok is completely unhealthy. On December 12, 2020, he made a follow-up video addressing the backlash from his first video. Citing that he'd seen comments that people were put off by how upset he was in his video, he shared that he is "very unwell" but argued that TikTok makes him "so happy".
Hilton also shared that he was praying his account would be restored and stated that he was going to start going to therapy. "I think I definitely need the help because I am unwell," he concluded. Hopefully, Hilton finds the support he needs in therapy and he'll stop soliciting help from Charli D'Amelio.