Pete Davidson Has a Not-So-Secret Admirer in This Teenage Disney Star
Most of the current cast members on Saturday Night Live remain controversy-free. Then, of course, there's Pete Davidson. The comedian — who joined the show in 2014 — got into hot water with his on-air comments a few time over the years. But Davidson's love life also gets plenty of media coverage too. Now he caught the romantic attention of another famous name.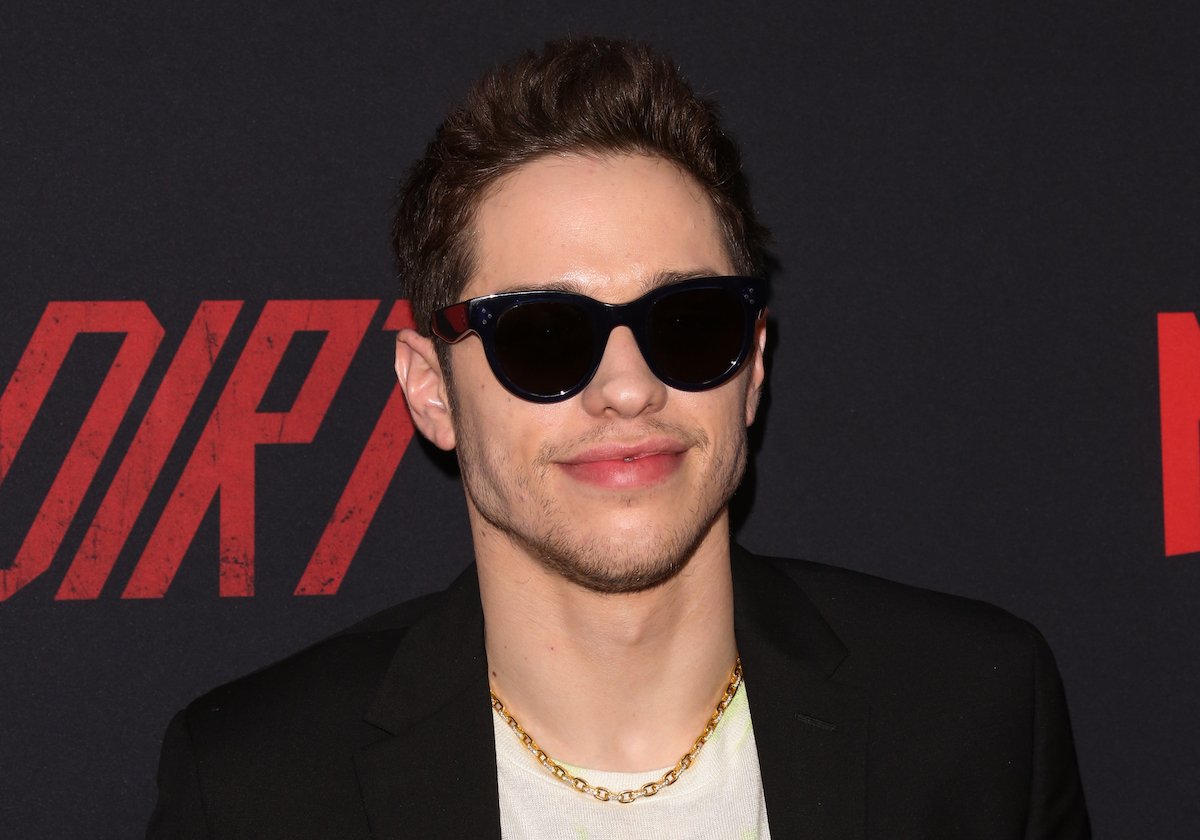 What is Pete Davidson's net worth?
Davidson's career has come a long way since the early 2010s. Prior to SNL, the comedian appeared on TV series like Nick Cannon Presents: Wild 'N Out and MTV2's Guy Code. He even popped up in a 2013 episode of Brooklyn Nine-Nine starring Andy Samberg, himself an SNL alumnus. Now thanks to SNL, Davidson carries an estimated net worth of roughly $6 million.
That total is likely to increase dramatically in the near future. Until recently, Davidson's work outside of SNL extended to a few TV guest appearances and smaller roles in movies like Trainwreck and Set It Up. But he popped up in starring roles in two 2020 releases, Big Time Adolescence and director Judd Apatow's The King of Staten Island.
Moreover, Davidson will appear as part of the ensemble cast of writer-director James Gunn's The Suicide Squad. As the villain known as Blackguard, Davidson will star alongside Margot Robbie, Idris Elba, John Cena, Viola Davis, and many others. The movie releases in theaters and on HBO Max on Aug. 6, 2021.
Olivia Rodrigo has a crush on the 'Saturday Night Live' star
Now Davidson has found himself with a famous admirer. On a recent episode of SNL, he joined other male cast members — and host Regé-Jean Page — in a sketch centering on Olivia Rodrigo's hit song "Driver's License." And in sharing her reaction to the sketch with Radio.com (via Entertainment Tonight), Rodrigo revealed her romantic feelings toward Davidson.
"I was absolutely floored. I was screaming. I think being made fun of and parodied on SNL is the biggest compliment in the whole world. So that was so surreal. … Never in my wildest dreams did I think that they were going to do a 'Driver's License' sketch where they played the entirety of 'Driver's License.' And Pete Davidson, who is my biggest celebrity crush, was singing it and comparing me to Taylor Swift, who is my idol. It was just insane. It was on my 18th birthday too. So it was just a crazy day."
Prior to her chart-topping hit, Rodrigo was best known for her work with Disney. She currently stars on High School Musical: The Musical – The Series and previously had a main role on Disney Channel original series Bizaardvark. While Rodrigo told Radio.com she knew SNL might mention "Driver's License," she revealed she never expected a full sketch about it.
Who is Pete Davidson's current girlfriend?
In recent years, Davidson has been romantically linked to several famous ladies. Most notably, he was briefly engaged to Ariana Grande in 2018. And just a few months later, Davidson dated Kate Beckinsale, best known for the Underworld movie series.
However, the SNL star doesn't appear to be dating anyone as of this writing. Certainly, the coronavirus (COVID-19) pandemic put a damper on his love life. In the meantime, fans can expect to see Davidson on the big screen, as he has several movies in the works.