Pete Davidson Reportedly Leaving 'SNL' Amid Growing Romance With Kim Kardashian
Pete Davidson must be getting so cozy with his girlfriend Kim Kardashian that she might be inspiring him to pursue other career opportunities. According to reports, Davidson is expected to leave the late-night sketch comedy series SNL in a rather quick fashion. But it was the show that sparked the romance between the new couple.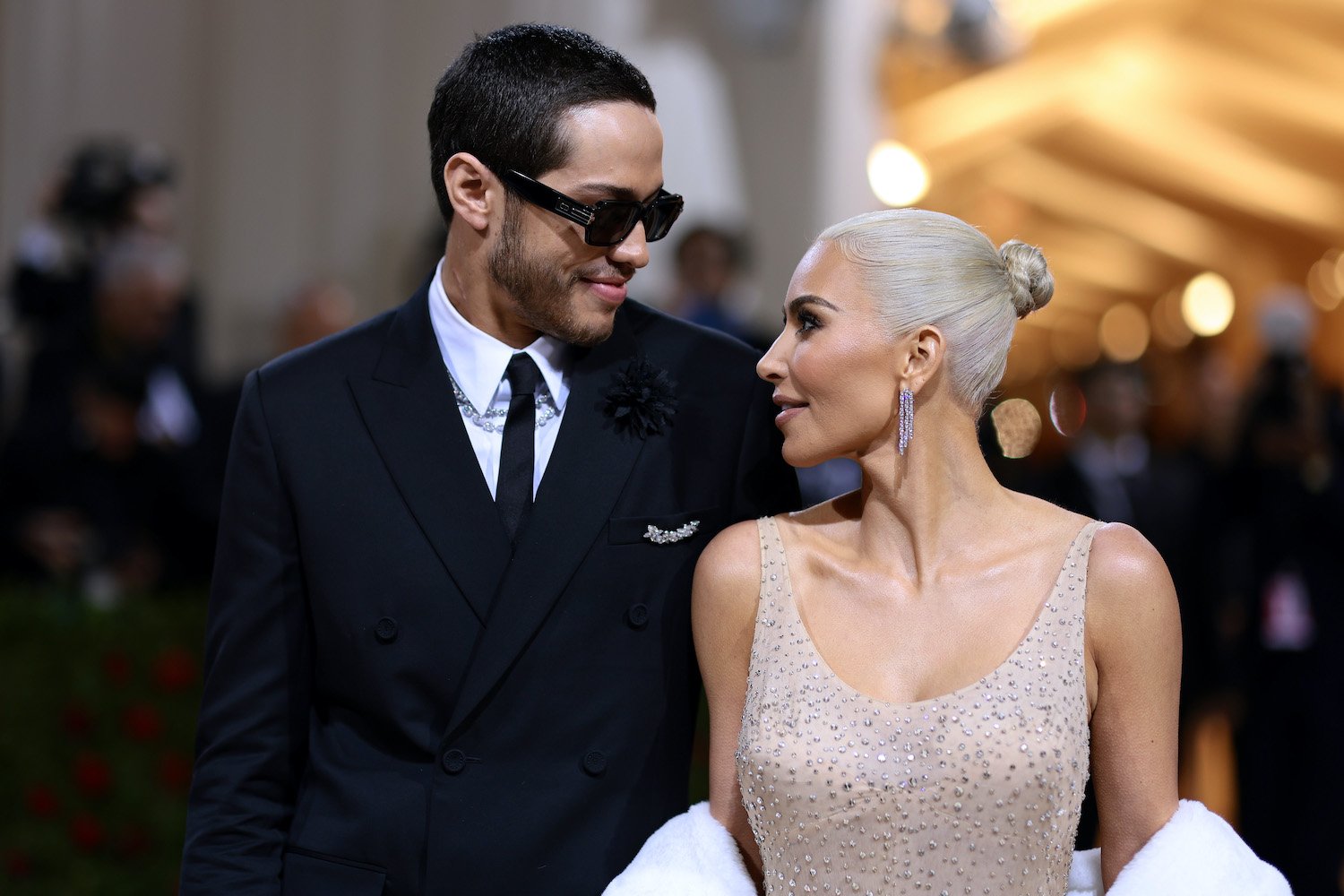 The comedian is leaving 'SNL'
Variety exclusively reports that Davidson is heading off of the SNL stage for good. Davidson, who joined the show as a relatively unknown comic, is expected to leave sooner than later. The report notes that his final broadcast will be this weekend's season finale, per a sour close to the situation.
Davidson is one of just a few long-serving cast members on the show, including the likes of Kenan Thompson and Cecily Strong. He joined the show in 2014 as a featured player when he was just 20 years old. At the time, he became one of the youngest cast members in the show's 47 seasons on the air. NBC did not respond to Variety's request for comment.
In the early days, Davidson appeared primarily in the "Weekend Update" segment where he delivered stand-up routines joking about himself. Since then, he's become famous for his impressions of high-profile figures such as former New York Gov. Andrew Cuomo and actor Rami Malek.
Kim Kardashian and Pete Davidson began dating after her 'SNL' debut
SNL isn't just responsible for launching Davidson's career; he can also thank the show for igniting the fire between him and Kardashian. Kardashian made her debut on the show in October 2021, and almost immediately afterward, the two were spotted in public and began dating one another.
Though the couple met years prior to the show, Kardashian insists they didn't begin dating until after her record-breaking appearance. They shared their first kiss during an Aladdin skit. But Kardashian also said she began contacting Davidson ahead of the show's taping to get tips on how to conquer the live show. Their relationship blossomed from there.
Davidson even gifted Kardashian the costume and magic carpet from their Aladdin scene for Valentine's Day. They've been inseparable since.
His acting career has gotten a boost since starting out on 'SNL'
Whether or not the boost of his celebrity since dating Kardashian has played a role in his decision to exit the show, Davidson's career has been on the up for a while. He's landed several acting credits since being on the show, including in The Suicide Squad and guest roles on shows like Brooklyn Nine-Nine. Whatever is up next for Davidson is sure to be huge.
RELATED: Kanye 'Ye' West Begged His Dad to Call Kim Kardashian: 'Dad, I Need Your Help'