How Pete Davidson's 'SNL' Co-Star Chris Redd Says He's Responding to the Kanye West Drama
Kanye West, now known as Ye, has been on a social media tirade against his ex-wife Kim Kardashian's new boyfriend, Pete Davidson. Davidson has not responded publicly but Ye has leaked personal screenshots of texts Davidson sent regarding the drama. The comedian's SNL co-star Chris Redd recently spoke about everything in a recent interview.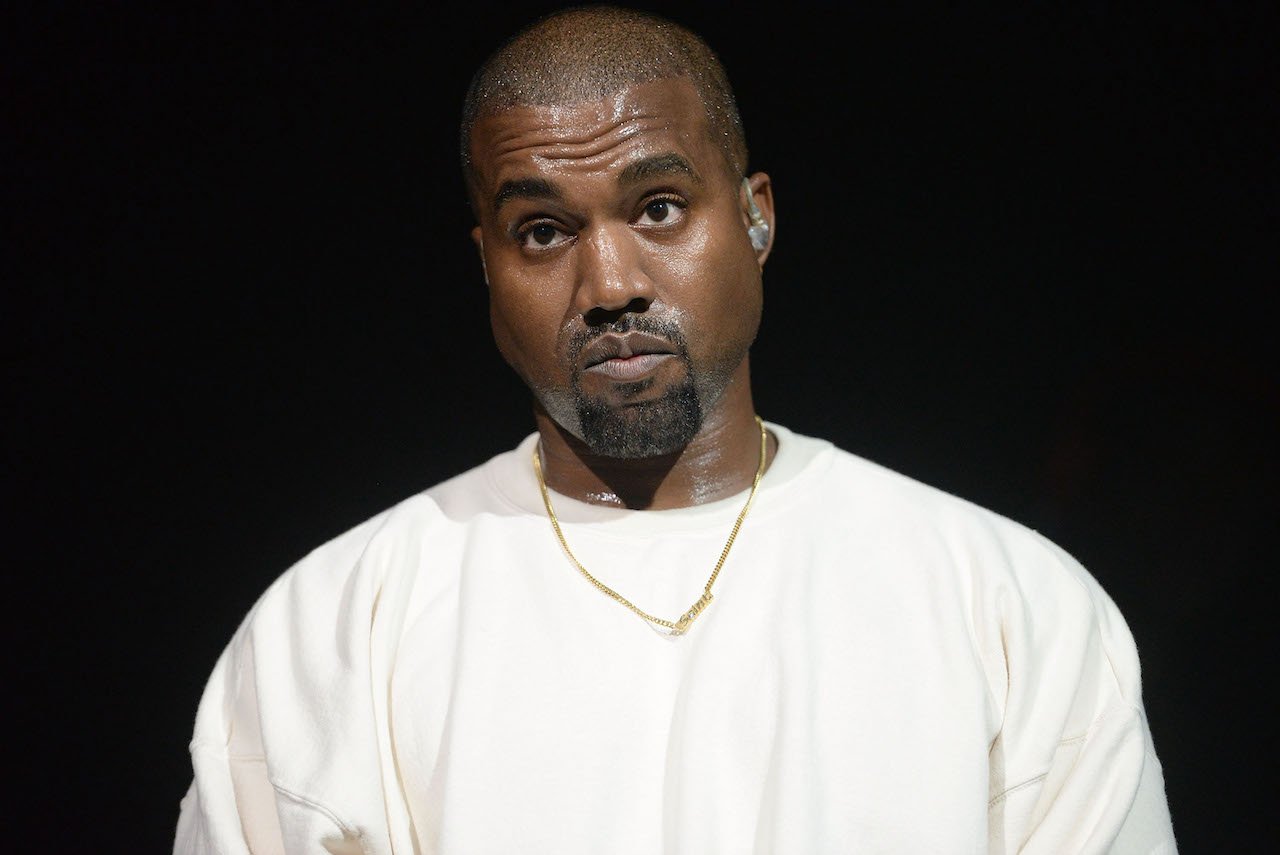 Chris Redd says Pete Davidson is handling things well
Redd stars alongside Davidson on SNL. During an interview on SiriusXM's The Jess Cagle Show Redd said that Davidson is "starting to talk again" coming off the heels of the drama with Ye. "I think he's handling it well," he added.
Redd previously impersonated Ye on the show. He said that while it's his job to make jokes out of crazy situations, he views Ye differently because of his bipolar disorder. "There is a serious layer to that situation that I just won't make fun of," he said. "I'm not making fun of his mental health. You know, I have my mental health issues myself, so I'm very aware of those things," he explained. "His irresponsibility of it is what I make fun of."
But Redd did admit to having some jokes about Ye that he is "sitting on." "I've been on the phone with like our mutual friends and again, when it's gotten really public and tight, it's just better not to like put your friend in a weird situation by antagonizing a situation more than you need to," he said.
RELATED: Kim Kardashian Reportedly Thinks Kanye West's Instagram Suspension Was 'Fair'
Redd also says he doesn't want to "stir the pot" on an "unhealthy" situation. But whether or not Davidson will continue to take the high road is something Redd doesn't think will last too much longer. "[The] jokes gonna start flying soon," he said.
On a serious note, Redd wants the drama to settle. "I hope they figure that out soon 'cause I ain't got nothing to do with none of this," he said. "You always wanna make sure on both sides of it—even though me and Ye aren't friends—I want the best for that dude, too."
The rapper's Instagram account was temporarily suspended
Instagram recently suspended the Donda rapper's account on Wednesday, Mar. 16 for 24 hours. The social media platform said that the rapper was guilty of violating a number of their polices. A Meta spokesperson confirmed to the LA Times that Instagram restricted Ye from posting, commenting and sending direct messages.
In addition, Instagram has also deleted content from Ye's page that they say fell under the categories of hate speech, bullying and harassment. If Ye breaks rules in the future, further action against him will be taken.
The ban came after Ye made a racist slur toward Daily Show host, Trevor Noah, calling him a "c–n." In the Black community, a "c–n" is a term used to describe a Black person who is anti-black and acts against Black people who typically year for acceptance from white people.
Ye's post came in response to remarks Noah made about his behavior and seemingly harassment and stalking of Kardashian and Davidson. The reality star turned lawyer filed for divorce from Ye in Feb. 2021. She began dating Davidson that October.
RELATED: Trevor Noah's Response to 'Hate Speech' From Kanye West That Got His Instagram Restricted