Peter Ivers' Composing Career Was Cut Short After His Unsolved Brutal Bludgeoning
In the world of celebrity true crime cases, one of the most outrageous is the death of composer and lyrical genius Peter Ivers. Ivers was a mainstay in the avant-garde music scene in the '70s and early '80s and had a hand in many popular projects. It seems likely that, given a chance to continue flourishing and establishing connections, Ivers would have been a superstar by the '90s — still, his career was cut short in 1983 when he was brutally slain. To this day, fans are intrigued by the story and wonder not only what could have happened to Ivers if he had lived, but who was involved in his killing, which continues to baffle the police.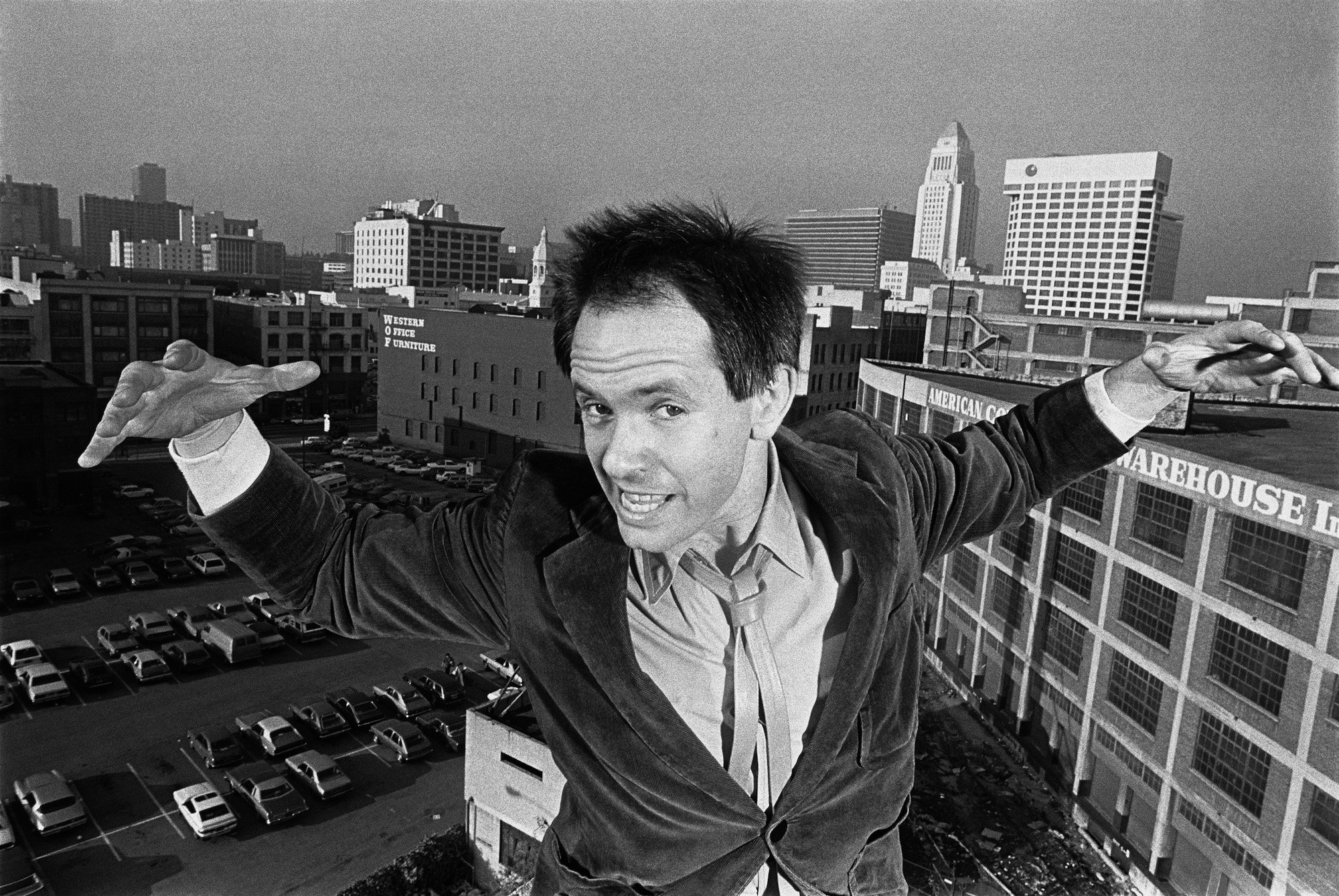 How did Peter Ivers become famous?
Peter Ivers was born in Illinois in 1946. Ivers' father died when he was only three years old and his mother quickly remarried. Ivers' mother helped to develop his interest in and love of music, playing a wide variety of music at home when he was very young. Ivers quickly proved that he had a knack for playing music, and he went on to attend several prestigious schools, including the Roxbury Latin School, followed by Harvard University.
In 1969, Ivers embarked on a solo career in the music business, releasing his debut album that same year. While Ivers' first few musical ventures weren't considered to be commercial successes, he always received excellent reviews for his work, and he was praised by many of the leading musicians of the day, including the iconic blues musician Muddy Waters. In 1977, Ivers worked on the score for the cult-classic film Eraserhead, which further earned the young musician critical acclaim.  
How was Peter Ivers killed?
Throughout the late '70s and early '80s, Peter Ivers continued to establish celebrity connections, even writing songs for high-profile musicians like Diana Ross. In spite of his celebrity friends, Ivers liked to live dangerously, according to Bandcamp, and as Ivers' close friend Steven Martin later recalled, "I think Peter wanted to shock people and be outrageous. Which I always found weird, because he was so musically skilled it seemed like he didn't have to."
Still, it shocked everyone when, on March 1st, 1983, Ivers was found bludgeoned to death in his apartment. Police determined that the murder weapon had been a hammer, making the murder that much more brutal. According to Entertainment Weekly, not long after Ivers' death, police announced that they had no suspects in the case and although there are numerous theories circulating in the true crime community, there have been no breakthroughs in the murder of Peter Ivers to this day. 
Are there any suspects in the death of Peter Ivers?
In the years since Peter Ivers' brutal death, many internet sleuths have attempted to unravel the mystery of his murder. The most prevailing theory is that Ivers was killed in a robbery attempt gone wrong since some expensive pieces of video equipment were reportedly missing from his apartment, according to Listverse. Still, others have pointed out that since the crime scene itself wasn't sealed properly, vital evidence could have been destroyed early on in the investigation.
Regardless of who killed him, the fact remains that Peter Ivers was a promising talent that was taken too soon. As Steven Martin, his close friend, pointed out according to Dazed Digital, "Peter wasn't finished. He had his first act, and I think he was in the middle of his second act. Some musicians have one record in them. Pete was thinking much broader and the bigger picture."