Peter Jackson's 'The Beatles: Get Back' Will Show an Ostracized George Harrison
The Beatles' Let It Be sessions were some of the worst days for George Harrison. By then, his songwriting skills had soared but had gone underappreciated, and his patience was running thin. The cameras recording the tension didn't help matters. So George quit The Beatles, telling them he'd see them at the clubs. He only returned when the band agreed to move to Apple headquarters and drop the proposed live concert.
Later, George said Let It Be aggravated him, which is understandable considering it was "a particularly bad experience" for George. He told Entertainment Tonight, "It's bad enough when you're having it, let alone having it filmed and recorded so that you get to watch it for the rest of your life. I don't like it."
So, George probably wouldn't like Peter Jackson's upcoming three-part documentary, The Beatles: Get Back, especially since it shows an ostracized George.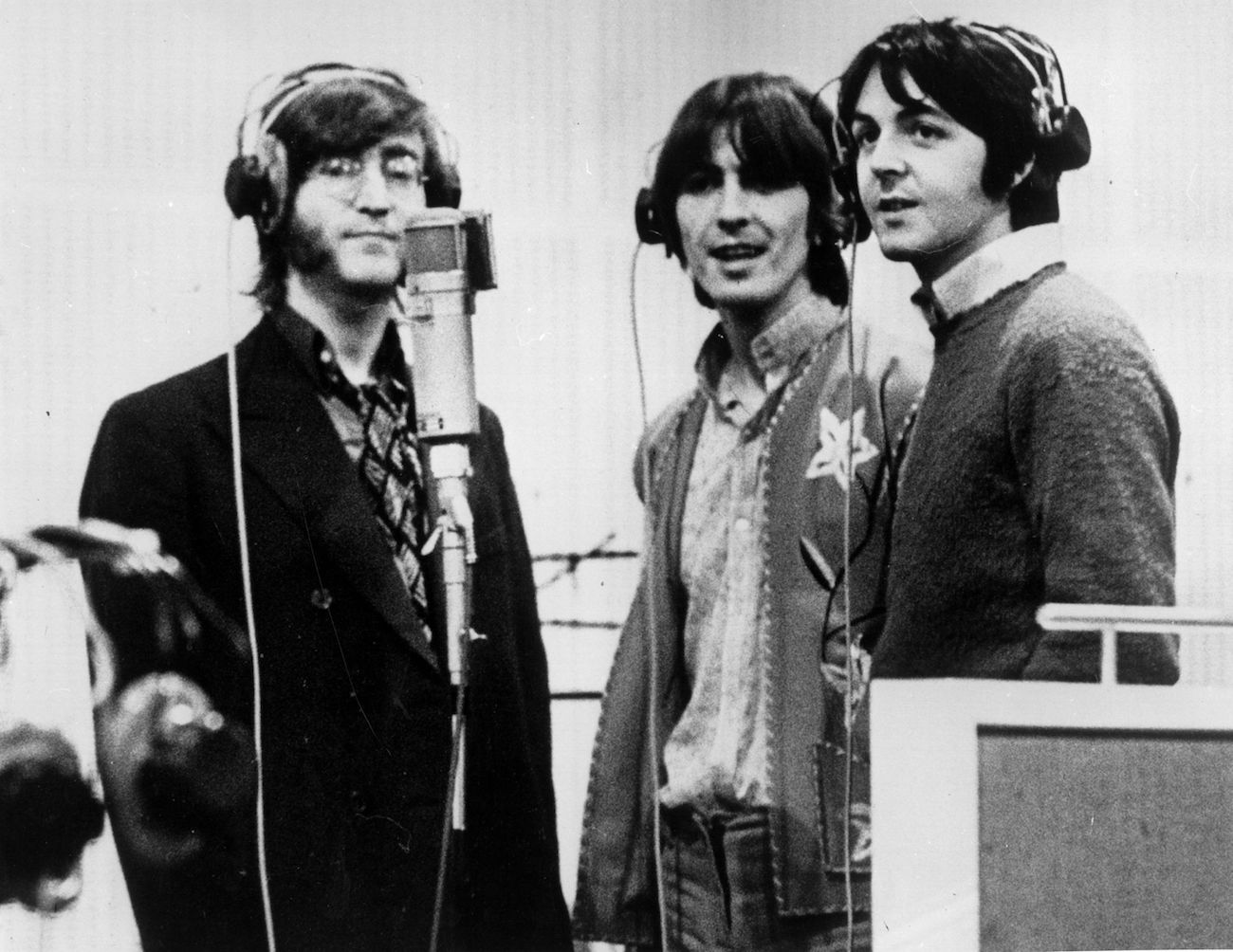 Peter Jackson says 'The Beatles: Get Back' will show the 'Let It Be' sessions differently
Giles Martin, son of The Beatles' producer George Martin, has just finished work on the reissue of Let It Be a month before Jackson's documentary premieres. The album has been produced twice, once by Phil Spector and a second time by Paul McCartney. This time, Martin found common ground between the two. Still, it's incredible that The Beatles hastily recorded the album in only two and a half weeks, so they'd have new songs to perform during a live concert.
Even though Let It Be was recorded before Abbey Road, fans have painted the album as The Beatles' break-up record. However, the myth that The Beatles broke up during Let It Be may have been spurred on further with the release of Michael Lindsay-Hogg's 1970 Let It Be documentary. Many believe it focuses only on the band's tensions.
Now, after going through hours of unseen footage, Jackson is under the impression that we've all been misled. The Let It Be sessions weren't as tension-filled as we thought, and Martin agrees. He didn't even have to watch a single scene in Jackson's three-part documentary. He deduced that from listening to the album's offcuts.
Martin says there was a genuine camaraderie. However, it wasn't amongst the whole band.
John Lennon and Paul McCartney bonded while ostracizing George Harrison and Ringo Starr
Martin told NME that while working on the reissue, he was "surprised by the camaraderie, especially between John and Paul." This is interesting considering John and Paul would be feuding by the following year. However, that camaraderie didn't extend to the other band members.
"We sort of see this as The Beatles' 'break-up album,' and of course it wasn't because they were back in the studio doing 'I Want You (She's So Heavy)' [on 'Abbey Road'] pretty soon afterwards… It was quite a collaborative process.
"The strain of 'Let It Be' was actually the strain that [John and Paul] put on George and Ringo by trying to force themselves together, and the strain of doing a live show with no songs in two-and-a-half weeks' time. What I can get [from the outtakes] is that George was being ostracised slightly during 'Let It Be.'
"Because he had all these songs [which eventually became his sprawling 1970 solo album 'All Things Must Pass'] but you hear John refer to him as 'Harrisongs' – he's got his own publishing deal and he's come as a songwriter. It's like, 'Oh – we should give George a song.'
"At this stage, George was writing way more than John was. I think John had some sort of writers' block – he doesn't have a huge amount of songs on 'Let It Be.' I think the attention [John and Paul] were giving one another – almost like they were trying to rekindle their relationship – ostracised George, to a certain degree."
George wouldn't watch 'Get Back'
Jackson thinks The Beatles: Get Back will change the way we see The Beatles. Even Jeff Jones, Apple Corps' chief executive, promised (per the New York Times) the film would "bust the myth" that these recording sessions were "the final nail in the Beatles' coffin."
However, judging from what Martin has said and what we've seen in the few clips of the documentary, that might not entirely be the case. George was still ostracized and still wanted out of The Beatles. If anything, the Let It Be sessions were the first nail in The Beatles' coffin, which reaffirms to us that George would have been entirely against the documentary. He called the Let It Be sessions The Beatles' "winter of discontent" and called the original 1970 film "aggravating."
In the Anthology documentary (per Beatles Bible), George explained, "They were filming us having a row. It never came to blows, but I thought, 'What's the point of this? I'm quite capable of being relatively happy on my own and I'm not able to be happy in this situation. I'm getting out of here.'"
Whatever The Beatles: Get Back does show, it won't be a happy George. It'll likely show a mostly frustrated George competing against Lennon and McCartney's great songwriting partnership and friendship. But George was always the odd man out with those two, who'd bonded before George even joined the band. No wonder he quit.