Peter Weber's Ex, Merissa Pence, Posted the Shadiest Instagram Story While 'The Bachelor' Aired
[Spoiler alert: Spoilers ahead for Season 24, Episode 8]
Peter Weber's season of The Bachelor might be the most dramatic yet. We've seen Hannah Brown make her reentrance, the women fight over a bottle of champagne, and many tears from the ladies as Weber sends them home. And now, all eyes are on contestant Victoria Fuller, as Weber's ex-girlfriend dropped a major bomb on him during his hometown date with Fuller.
Merissa Pence, the ex in question, is now deeply involved in the Bachelor drama. And she knows it, too, given what she posted to her Instagram Story. Here's what she added that shows she has absolutely no regrets about airing Fuller's dirty laundry.
Merissa Pence and Victoria Fuller had a 'forced friendship'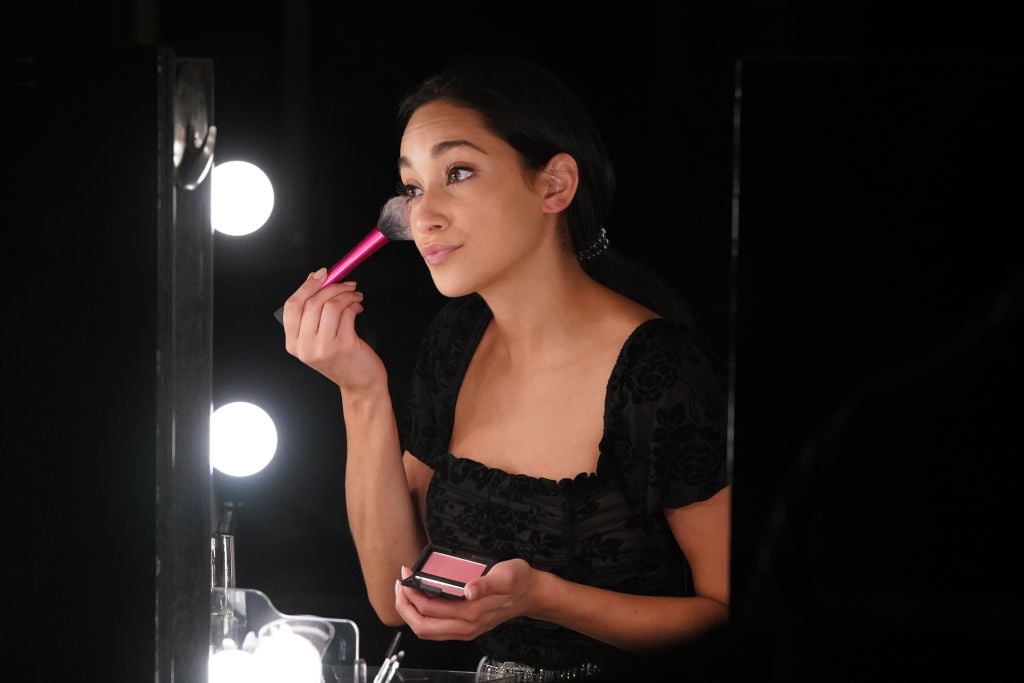 Fuller's hometown date didn't go exactly as planned, as Weber met up with ex-girlfriend Pence while there. And Pence revealed to Weber that Fuller has quite a reputation in Virginia Beach. It seems rumors spread that Fuller was getting romantically involved with her married friends' husbands, which led to her incredibly bad rap, Heavy reports.
As for how Pence and Fuller know each other, Heavy reports Pence spoke to Us Weekly and explained they met through mutual friends. "And so we all kind of started hanging out and it just became more of like a forced friendship versus like … I wouldn't, like, voluntarily go hang out with her," Pence noted. And as Pence got to know Fuller better, she said Fuller became very "self-centered" in the weeks leading up to her going on The Bachelor.
"I told our mutual friend, I was like, 'Look, I'm never going to hang out with her again. She's crazy. She literally has no respect for anybody around her and I just don't want to be associated with that,'" Pence told Us Weekly.
The women have had public spats in the past
Pence and Weber ended their brief relationship on good terms, and she wanted to make sure The Bachelor had all the information he should have in order to make an informed decision about which lady he should choose.
"I just really wanted him to know her as a person and [say], 'Please do not propose to her, because this is not going to work out for you,'" Pence told Entertainment Tonight.
After The Bachelor, Pence and Fuller had a public fight as well. "We had a semi-confrontation at one of the local bars here a couple weekends after she got back from The Bachelor," Pence noted. According to Pence, Fuller called her a "f***ing loser" from across a bar they were both at. But it didn't bother Weber's ex.
"Those words do not hurt me, and I was confident in what I did," Pence noted to the publication. "I don't take any offense to that. It is what it is, but I think that's just her way of expressing that she's upset, which is fine."
Pence posted an ultra-shady Instagram Story while 'The Bachelor' aired
Pence might have Weber's best interest at heart, but she's still up for promoting her brief, blurry appearance on the show. She took to her Instagram Story on the evening of Feb. 17 to post a photo of a rose over a decal that read, "Beware of Shark." And she then added a Boomerang of her and her father looking very excited to watch the latest Bachelor episode.
After that, she added a screenshot of Reality Steve giving a thumbs-up, as it's clear she spoke to him about the Fuller debacle. And the next part of her Instagram Story features her smiling in front of her television screen that features her blurry image talking to Weber during the hometown dates.
It seems Pence is really happy to have her truth out there about Fuller, as her Story definitely promotes the dramatic scenes that took place during the hometown dates. But many might expect her to feel more upset for Weber if he's truly being lied to and led on by Fuller. And Pence's reactions appear gleeful.
We know Fuller received a rose during the hometown dates. We'll have to see if Pence has any more reactions to give about that.
Check out Showbiz Cheat Sheet on Facebook!