Petition to Remove Kanye 'Ye' West From Coachella Lineup Has Over 40,000 Signatures
Recent online behavior from Kanye "Ye" West could cost him a headlining spot at Coachella. Over 40,000 fans have signed a petition on Change.org calling to remove the rapper from the festival lineup. Recently, the Grammys rescinded their performance invitation for the April 3, 2022 telecast.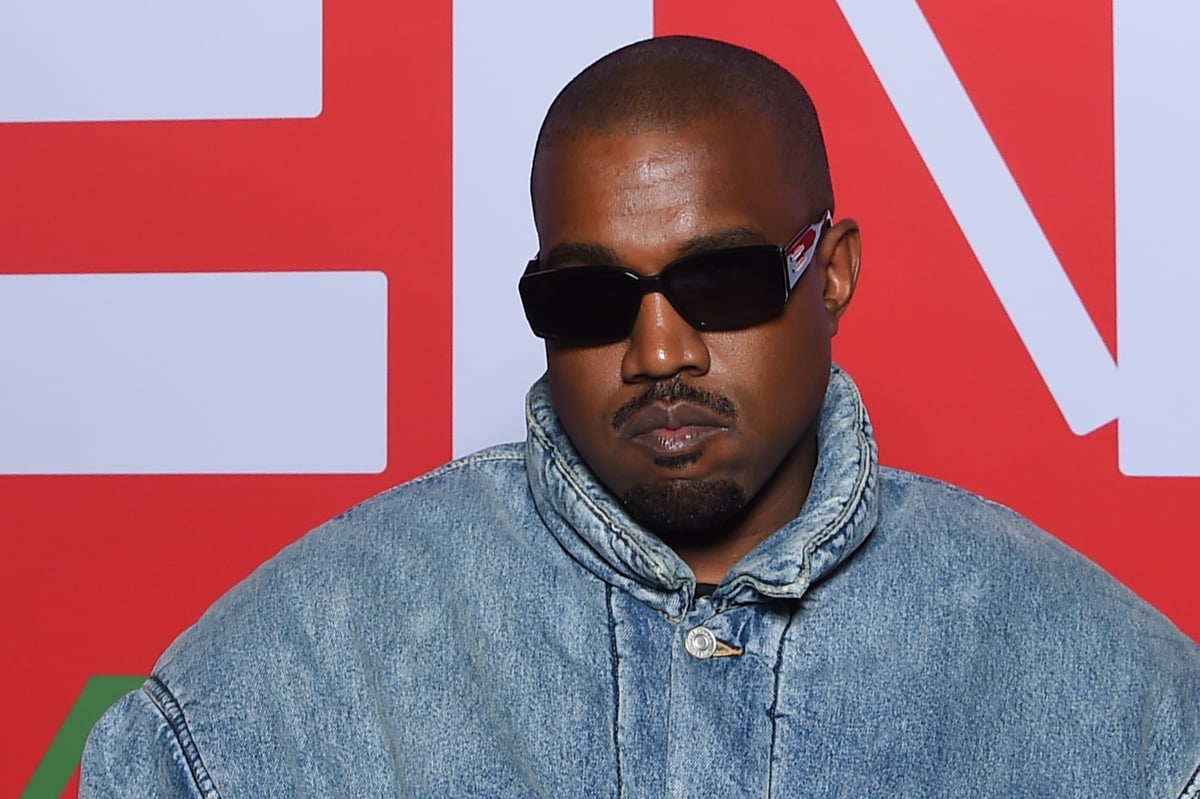 Online behavior fuels petition for removal from Coachella
A Change.org petition, is demanding Coachella remove Ye (previously known as Kanye West) from the lineup.
The petition reads "we have watched Kanye harass, manipulate, and hurt Kim, Pete, and others for over a year now. No one seems to want to stand up to him."
Complex reported the creator of the petition is linked to a Kim Kardashian and Pete Davidson fan Instagram account, @kimandpeteupdates. They say Coachella "should not be giving him any more of a platform."
Ye's personal Instagram has fueled accusations that he's harassing his estranged wife, her boyfriend, and other celebrities. In one instance, via Billboard, he accused her of kidnapping their daughter, Chicago.
Ye also took to the social media platform to post a controversial music video for his song "Eazy" featuring The Game. The footage depicts what appears to be a claymation version of Davidson being brutalized and buried alive by a masked man assumed to be Ye.
Ye argued that artistic expression is part of freedom of speech upon public backlash.
Instagram suspends Kanye 'Ye' West
Recently, Ye was suspended from Instagram for twenty-four hours for using a slur about The Daily Show host Trevor Noah.
Noah grew up in an abusive household where he witnessed domestic violence. He spoke about his past while referencing Ye and Kardashian.
"One of the things I found most interesting was how many people told my mom that she was overreacting (to domestic violence)," he said. "Maybe that's why I look at the story differently, to be honest with you. … If Kim Kardashian cannot escape this, then what chance do normal women have?"
Ye posted an Instagram response the following day that resulted with his suspension.
Soon after his Instagram suspension, Ye's rep confirmed to Variety that he was removed from the Grammys performance lineup.
Noah, the host of this year's Grammys, declined to make an official statement. He did however tweet "I said counsel Kanye not cancel Kanye."
Coachella returns with headliner drama
The 2022 Coachella Valley Music and Arts Festival will take place over two weekends April 15-17, and April 22-24, 2022. This marks a return to the desert of Indio, CA for the first time since 2019, when coronavirus (COVID-19) forced a hiatus.
Ye will headline on Sunday, Apr. 17 and 24. His co-headliners are Billie Eilish, Harry Styles, and Swedish House Mafia.
In February, Billboard reported Ye threatened to pull out of Coachella if Eilish didn't apologize for what he felt was a slight at Travis Scott.
Eilish paused one of her concerts to help a fan in distress get an inhaler saying, "I wait for the people to be OK before I keep going." Eilish responded underneath Ye's since-deleted post, "Literally never said a thing about Travis. Was just helping a fan."
Ye did not pull out of Coachella. Although if some fans have their way, this will change soon.
At the time of this writing, the petition has 45,466 signatures.
In response, Singer Tory Lanez created his own Change.org petition. He named it "Keep our black men on Coachella and all other festivals."
RELATED: Kanye West Opens Up About Seeing Kim Kardashian West Kiss Pete Davidson on 'SNL'