Peyton List's Twin Brother, Spencer List, Is Also a Hollywood Actor
'Cobra Kai' star Peyton List has a twin brother with a slightly different career path who she loves to work with whenever she can.
Peyton List found her breakout role toward broad mainstream recognition. From Bunk'd to Diary of a Wimpy Kid, she has built a career on appealing to younger viewers. Now, she is on a Netflix all-ages mainstay.
List plays Tory on Cobra Kai, one of the fan-favorite characters. The one-time Jessie star is now fully mainstream. And she has a twin brother with a slightly different career path who she loves to work with whenever she can.
'Cobra Kai' actress Peyton List came up as a Disney star
List is just 24 years old, yet she already has a long list of credits, according to IMDb. Her first turn at stardom was in the children's and young adult TV space. She came up through the Disney machine, with a four-season run on the sitcom Jessie. Then, she solidified her value to the mouse with a breakout run on Bunk'd. More on that one in a moment.
She made sporadic appearances in indie films, but her most notable works outside of TV were the Diary of a Wimpy Kid movies and the YouTube original films The Thinning and The Thinning: New World Order. Those were packed with social media influencers and leveraged her Disney fame to attract a younger audience.

That successful YouTube work opened up a key opportunity. List landed a key role in Cobra Kai, which turned out to be the biggest ongoing series hit on the platform. And when YouTube Premium decided to change its business focus, Netflix won a bidding war for the show. No longer just a cult favorite, List's Tory is a well-loved character on a major mainstream show.
Peyton List has a twin brother, Spencer List, who also acts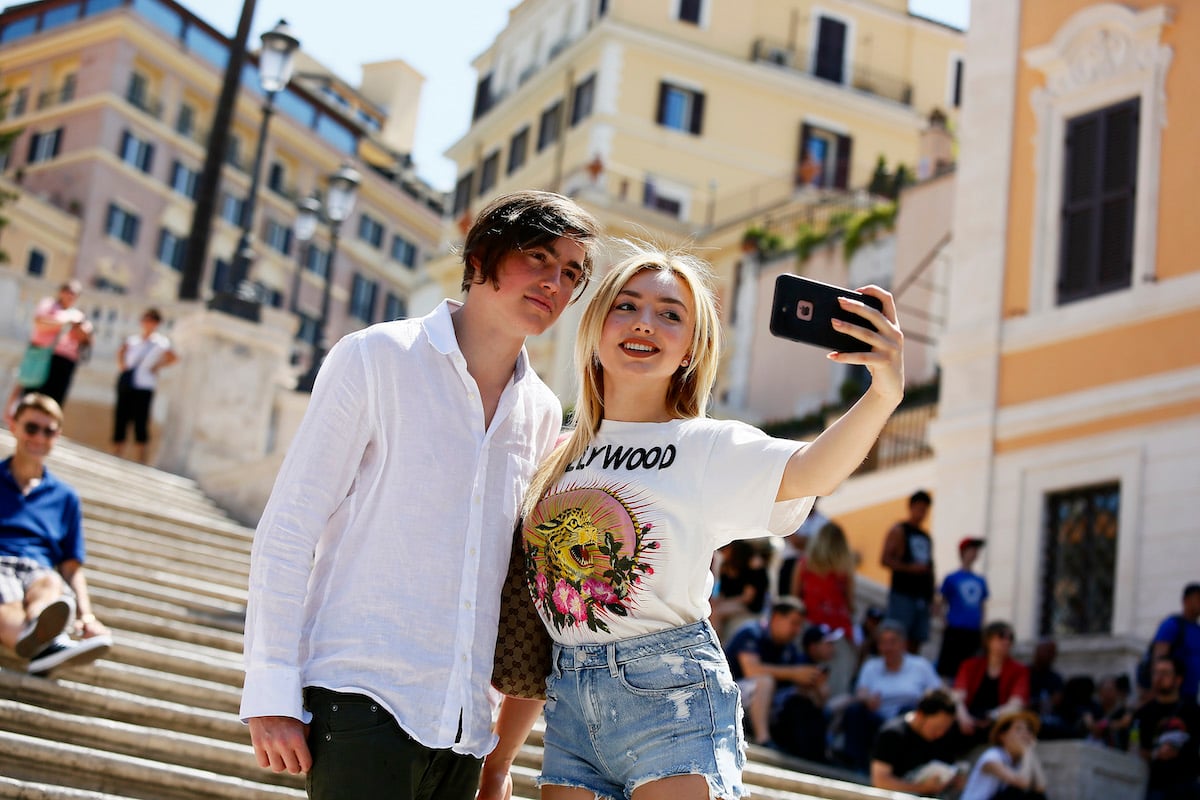 List has a twin brother, Spencer List. The two are both accomplished actors since childhood. They even worked together on Bunk'd. But while Peyton focused on developing her career in media for younger viewers, Spencer focused on appearing in adult fare according to IMDb.
Outside of Bunk'd and some appearances on iCarly, he mostly worked as a young actor in movies for older audiences. That included Jason Blum's Mockingbird and James Franco's Black Dog Red Dog. On TV, he appeared on Fringe and CSI: Miami. These days, the List twins have careers in similar places, and they've even worked together again.
The List twins show no signs of slowing down
Spencer had a major role in the horror-thriller Bereavement, and Peyton also appeared in the film. Lately, their choice of projects looks increasingly similar. Indie movies, especially in the thriller and horror spheres, are a particular focus for both.
When Peyton isn't working on Cobra Kai, she makes time for thrillers like The Last Will and Testament of Charles Abernathy. The upcoming 2022 film is about a billionaire who asks his long-estranged children to come back into his life. He is convinced he is about to be murdered, and he expects his children to protect him if they hope to receive their hefty inheritances.
When Spencer has time away from Good Trouble, his drama series on Freeform, he also has a thriller to work on. Sarah is currently in preproduction. The horror flick has only been promoted in vague terms, via IMDb. The sparse tagline is "a teen girl is harboring a dark secret." And the pentagram-adorned poster gives some direction as to what that secret might be.
The two have come a long way since Spencer's heartbreaking essay about moving across the country to support his sister's career. They both enjoy schedules filled with acting opportunities, and hopefully, they'll get another shot to work together soon.