Pharell's $100K Grills Have Diamonds, Precious Stones, and 22-Karat Gold
Pharrell Williams is much more than a rapper and acclaimed singer/songwriter. The award-winning artist, who has been in the entertainment industry since the early '90s, has also made a name for himself as an entrepreneur and fashion mogul, a man who clearly enjoys the finer things in life.
Williams is always pushing the latest fashion boundaries, always willing to try out a new look or an outfit that others might deem as too "out there." He also loves jewelry: Recently, he took to Instagram to show off his latest fashion accessory: grills modeled after the Infinity Stones in the Marvel Cinematic Universe that cost roughly $100k. 
Pharrell Williams has grills valued at $100k
In early June, Williams took to Instagram to model his grills, a custom piece that is made up of $100,000 worth of rare and precious gems. To get exactly what he wanted, Williams worked with Gabby Elan Jewelry, a jewelry company for the stars.
Elan Pinhasov-Malaev, who personally created and helped to design the piece, has worked with major celebs like Heidi Klum and Bella Hadid and opened up to PageSix about the process of creating Williams' new grills. "There was a lot of trial and error to get this perfect," the jeweler said. "I went knocking on about 30 doors trying to find some of these stones."
Not only does the grills feature fancy white diamonds and natural yellow diamonds, but it includes rubies, sapphires, and emeralds, many of which took months to source. Pinhasov-Malaev revealed that the process took four months, from inception to creation, and that Williams was involved in every step of the grills' creation: "Pharrell is on a level of his own — he's innovative. He doesn't like anything that's been seen before. Whatever comes into his head, that vision, he wants it perfect."
Finally, to make the piece perfect, the gems all feature a custom rose cut and are cast in 22-karat gold. The grills seems to be modeled after the Infinity Stones in the MCU, although Williams himself has not stated that he was directly inspired by the notorious gems. 
Pharrell Williams is an international style icon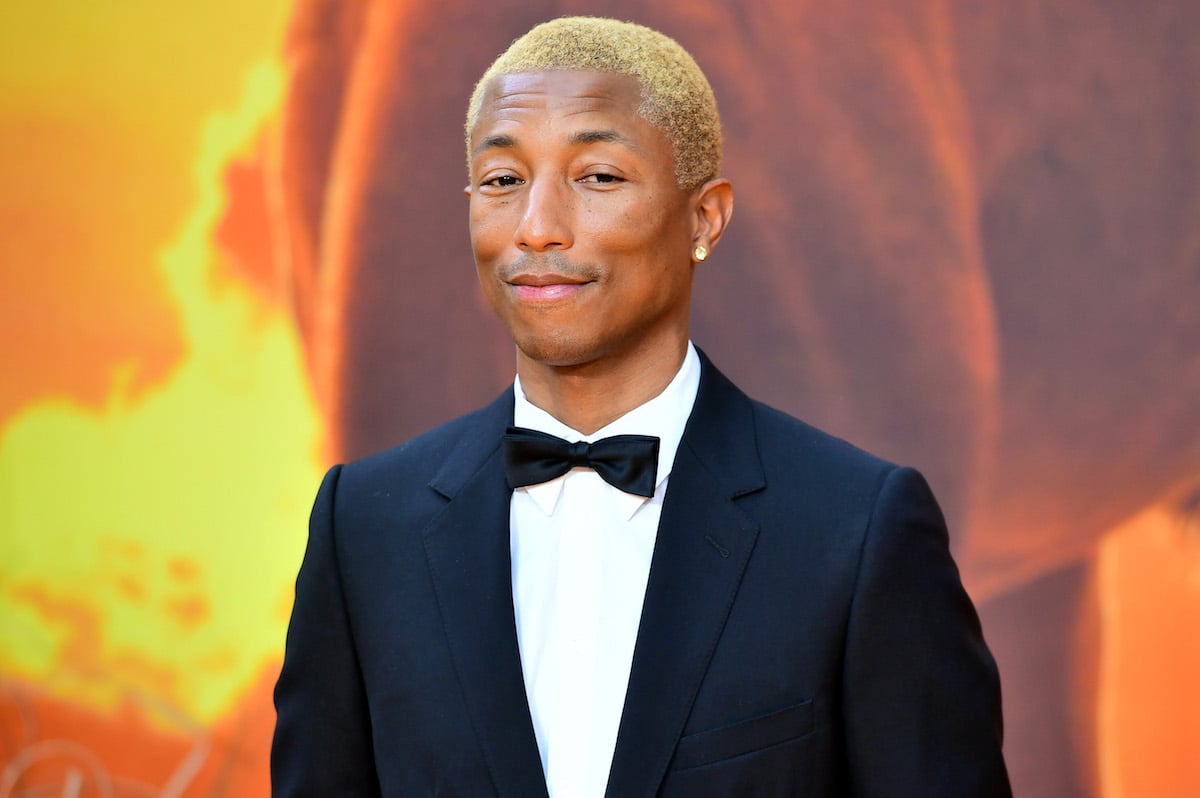 Williams is certainly not new to the jewelry space, although his custom grills are unlike anything that he's rocked in public before. In 2015, the musician was honored with the CFDA Icon Award, an award that is only given to "an individual whose style has made a significant impact on popular culture internationally."
Many fans might know Williams best for his signature large-brimmed hat, but the artist and entrepreneur loves everything from stylish suits to his favorite Mickey Mouse slippers. As he revealed to Us Weekly, he isn't above rocking some of his favorite characters on pieces of clothing, admitting that "I love Spongebob Squarepants toe socks so much that I had a cashmere pair made."
Pharrell Williams was once voted the world's best-dressed man
Williams has long been considered one of the world's most stylish men — and in 2005, it was made official, when Esquire voted him one of the "Best Dressed Men in the World." When asked at the time to describe his signature style, Williams credited it to "injecting dressed-up luxury into hip-hop style. It's about comfort and flow. It's never about whether I'm the best-dressed guy in the room. I never go, 'Oh, I'm killin' em tonight!' Things just need to fit naturally. Fashion's more about feel than science."
RELATED: Pharrell Williams' Car Collection Includes a $2.5 Million Luxury Ride