Phil Collins Explains His Bad Blood With Jimmy Page of Led Zeppelin
To some, Phil Collins and Led Zeppelin's Jimmy Page are on the opposite side of the musical spectrum. Collins has a multitude of fans, but some music critics regard him as a hack. Page, however, is an undisputed rock god. It turns out the two haven't always gotten along. Here's what happened when they performed together at Live Aid.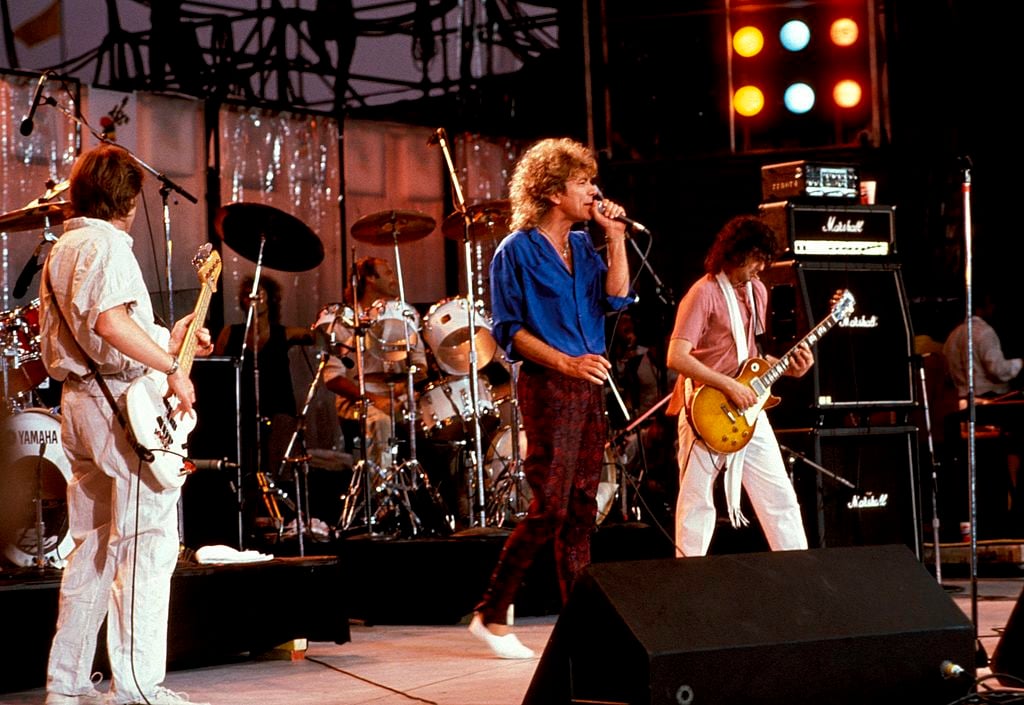 Phil Collins meets Led Zeppelin
Live Aid was a pair of fundraising concerts held in 1985 to benefit the victims of an African famine, reports History.com. One of the concerts was in Philadelphia, the other in London. Collins played both by traveling on a Concorde airliner. He told The Telegraph "It looks like I'm showing off: he does Live Aid not once but twice, just to make sure! I do come across a bit smug sometimes."
According to MetalHead Zone, Collins discussed working with Led Zeppelin for Live Aid. "I'd played on Robert Plant's solo records and he said: 'Are you doing this Live Aid thing?' And I said: 'Yeah.' And he said: 'Can you get me on it? [US promoter] Bill Graham doesn't like me and he doesn't like Zeppelin. Maybe you, me and Jimmy can do something?'"
Rehearsals got tense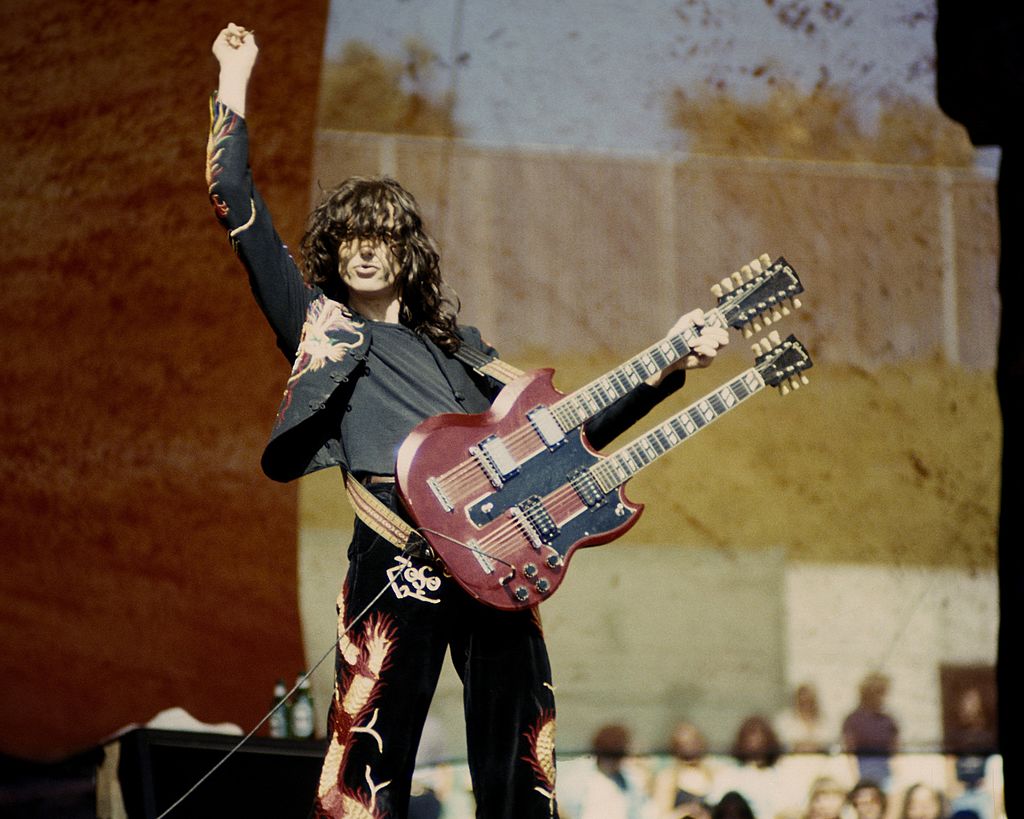 Collins added "So I didn't rehearse when I got there, but I listened to 'Stairway to Heaven'…I arrived and went to the caravans, and Robert said: 'Jimmy Page is belligerent.' Page says: 'We've been rehearsing!' And I said: 'I saw your first gig in London, I know the stuff!' He says: 'Alright, how does it go, then?'
Next, Collins played the drum fills from "Stairway to Heaven." Collins recalls Page saying "'No, it doesn't! It doesn't go like that!' So I had a word with [drummer] Tony Thompson – 'cause I've played as two drummers a lot and it can be a train wreck – and I say: 'Let's stay out of each other's way and play simple.'"
Although things weren't going smoothly, Collin's respected Thompson's work ethic. "Thompson, rest his soul, had rehearsed for a week, and I'm about to steal his thunder – the famous drummer's arrived! – and he kind of did what he wanted to do. Robert wasn't match-fit. And if I could have walked off, I would have done, 'cause I wasn't needed and I felt like a spare part."
How Phil Collins felt about the whole ordeal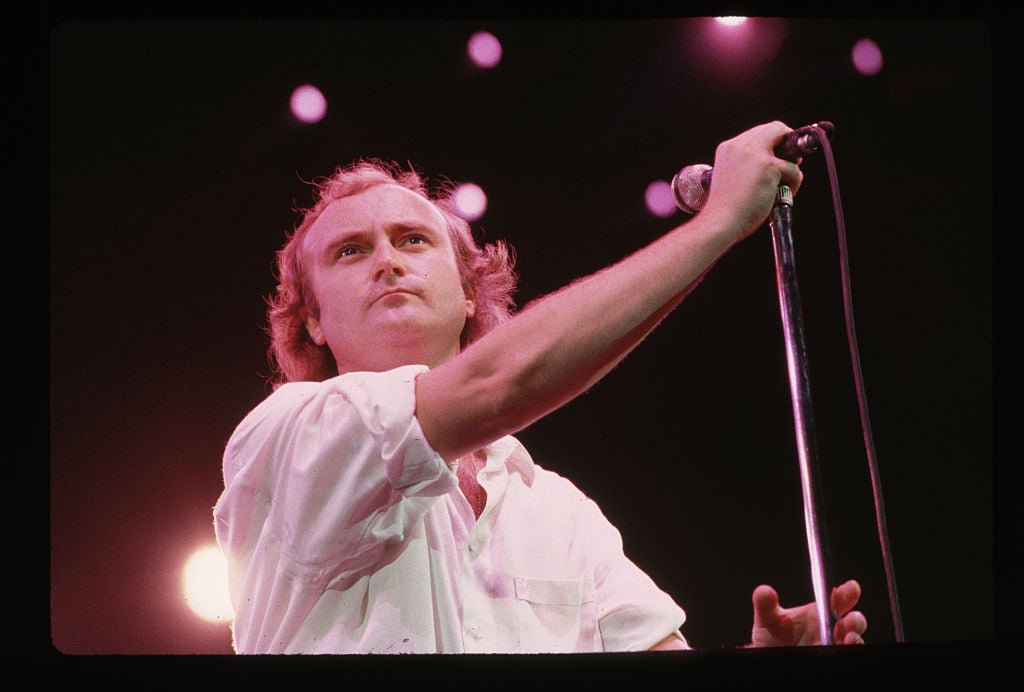 According to Guitar World, Collins added "Onstage I don't take my eyes off Tony Thompson. I'm glued to him. I'm having to follow—he's taking the heavy-handed lead and has opted to ignore all my advice. Putting myself in his shoes, he's probably thinking, 'This is the beginning of a new career…They're gonna want someone. This could be the start of a Led Zeppelin reunion. And I don't need this English f*ck in my way.'"
Collins didn't enjoy the experience. His performance with Led Zeppelin was not well-received. However, it eventually went down as one of the great bizarre moments in rock history.
Also see: What Happened When the Beatles & the Rolling Stones 1st Met