How Phil Dunphy's 'Gotta Fix That Step' Became an Inside Joke for 'Modern Family' Fans
Here's what we know about fun-loving 'Modern Family' character, Phil Dunphy, and how the broken stairs became a running joke on the series.
There are a few recurring jokes in the comedy series Modern Family, including Barkley the Dog Butler and Clive Bixby. In the Dunphy house, there's also a broken step that Phil Dunphy is constantly tripping on. 
Here's what we know about this joke and how it actually came to be. 
'Gotta fix that step' became a running joke on 'Modern Family'
Phil Dunphy often takes care of his house, but you don't get to be the top realtor of the year without making some sacrifices. Throughout this ABC comedy series, Phil Dunphy often trips on his broken stair, telling the rest of the family that he'll eventually get around to fixing it. It eventually became a running joke, with Phil constantly saying he'll fix it.
This joke, however, was reportedly unscripted. According to IMDb, the actor who portrays Phil Dunphy, "Ty Burrell, improvised tripping on a step as he was going up the stairs during a scene, which then turned Phil saying 'gotta fix that step' into a recurring joke."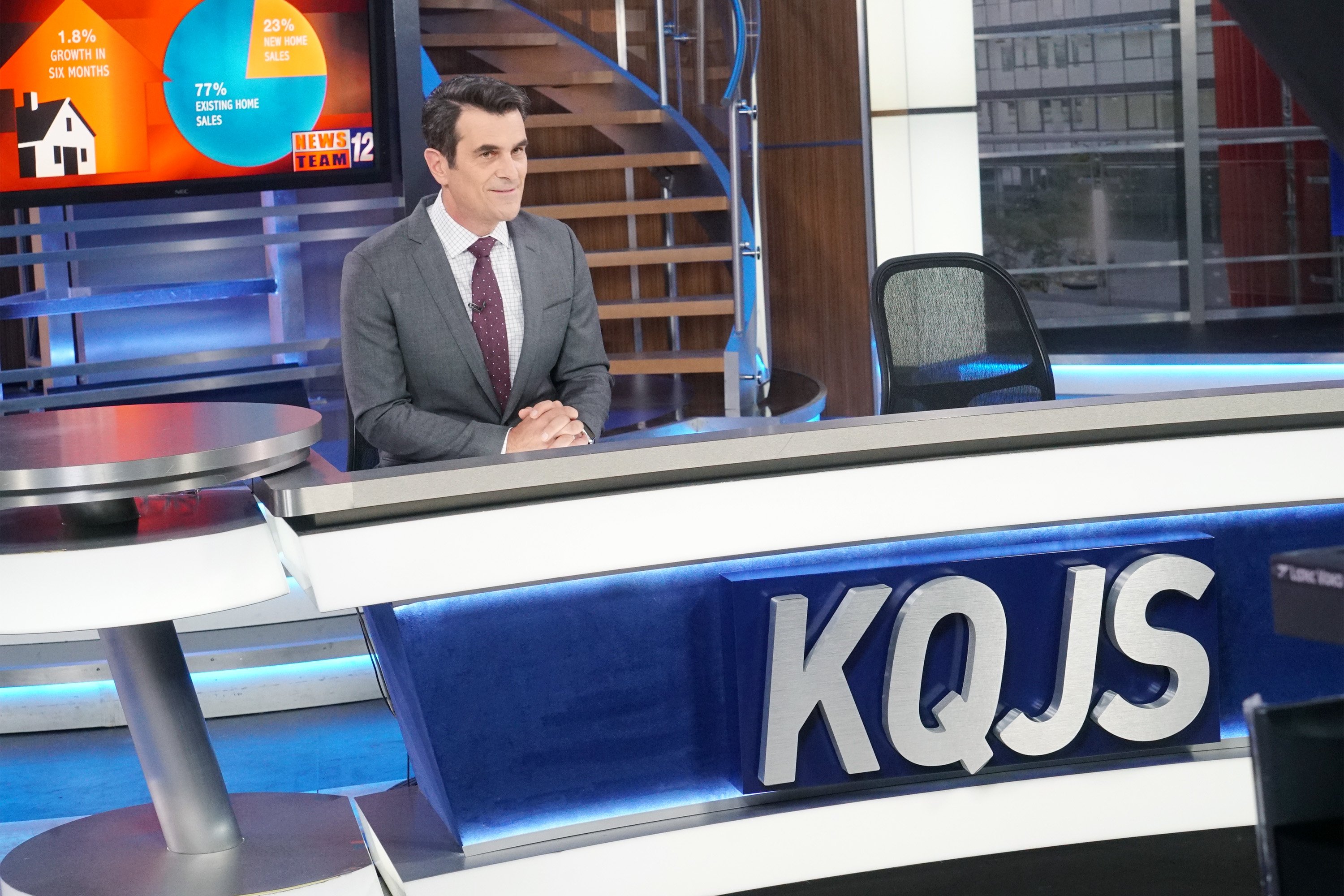 Does Phil ever fix the broken step?
For the season 1 finale, Claire Dunphy decides to take a portrait with the entire extended family at her house. The issue, (and the blessing,) Phil explains, is that Claire is a perfectionist, and she has no problem zero-ing on the smallest little detail. For this portrait, that's the broken step.
Because Phil constantly said he was "gonna fix that step" and he never did, Claire took it upon herself to fix it. Of course, that just made it worse. Phil Dunphy claimed that he does fix it during the "Earthquake" episode of Season 2, but it only breaks again after the earthquake messes up the house. 
'Modern Family' ended after 11 seasons
Throughout the rest of the series, Phil Dunphy casually trips and mentions the broken step, making it a running gag among Modern Family fans. When Phil challenges Claire to a run, he tries to prove how quick he is by going up the stairs two at a time, which doesn't work when one step is broken. 
After kissing Gloria at a basketball game, Phil trips on the stairs at the Pritchett home, leading him to say he should come by and "kiss that step — fix that step." After plenty of step-tripping moments from Phil and the rest of the Dunphy family, this series came to an end in 2020. 
With the Dunphy kids moving out of the house, fans will never really know if Phil Dunphy fixed that step for good. Their porch light will always stay on, though. Some Modern Family clips are available on YouTube. 
However, to watch full episodes of this comedy series, fans can purchase seasons digitally or physically on Amazon.