Phoebe Bridgers' 'Kyoto' Is About Her Dad, but a Little About Her Grandpa as Well
If you've been on Spotify's alternative or rock playlists lately, Phoebe Bridgers has probably caught your eye. Whether you've listened to her newest album Punisher or not, there's a high chance you've heard her song "Motion Sickness." It went viral this past year, plus it's her biggest hit to date. But her single, "Kyoto" was just nominated for a Grammy and that's not too far behind. 
What is "Kyoto" about? While the song might sound fun at first it holds a deeper meaning and has to do with her tense relationship with her dad. But it also has hints in there about her grandpa. 
Phoebe Bridgers' song 'Kyoto' is nominated for a Grammy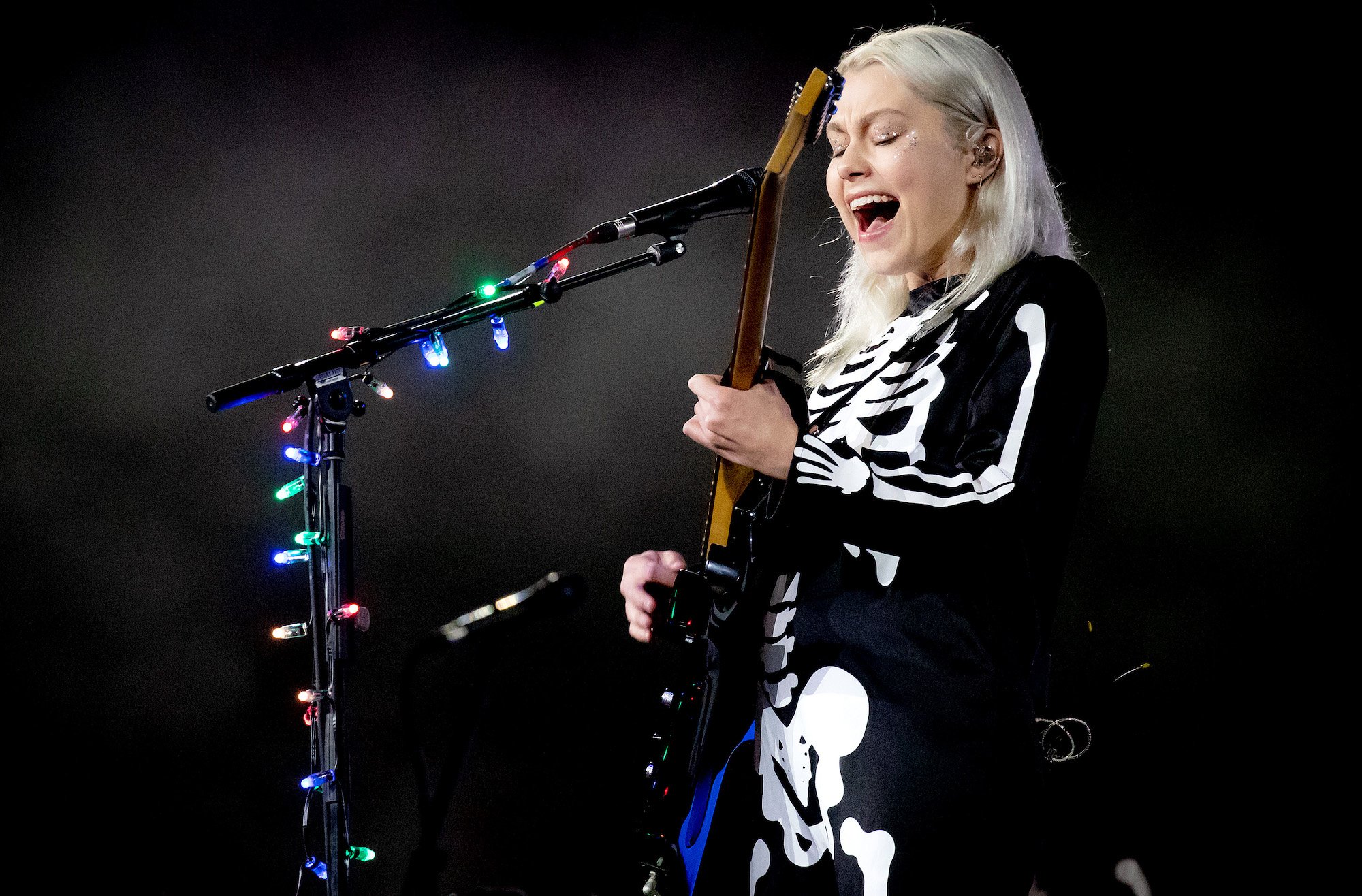 RELATED: 7 Artists Who Received Their 1st Grammy Nominations This Year, from Harry Styles, Megan Thee Stallion, BTS, and More
Bridgers is a 26-year-old California native who specializes in emo, indie rock and especially strikes a chord with depressed millennials. Her writing is poetic, typically slow, and features a lot of guitar. She has two solo albums but also has a couple of side projects like boygenius with artists Julien Baker and Lucy Dacus, as well as Better Oblivion Community Center with Bright Eyes' Conor Oberst. 
Bridgers has been making music for a while and released her first album in 2017. But she's receiving a lot of attention this past year because she was nominated for her the Grammys for the first time, ever.
In addition to "Kyoto" receiving nominations for Best Rock Song and Best Rock Performance, Bridgers is also nominated for Best New Artist. Punisher — which came out June 2020 — is also nominated for Best Alternative Music Album. 
Even though the Grammys were postponed, Bridgers has been making a lot of late-night show appearances and performing "Kyoto" a ton. She's also the musical guest on Saturday Night Live on Feb. 6. With that song, and others, in the spotlight, what does that single mean? It's actually a pretty meaningful song for the singer, like a ton of her music. 
The song sounds pretty happy but the lyrics talk about her tension relationship with her dad
In an interview with NPR's Sam Sanders for It's Been A Minute back in December 2020, Bridgers went in-depth about Punisher and being nominated. When Sanders touches on "Kyoto," he brought up the lines in the second verse where Bridgers sings about driving to the suburbs and parking at Goodwill with her dad. 
Sanders relayed that even though the fraught relationship Bridgers has with her dad isn't one he related to, it's one he understands. And Bridgers noted that she kind of wrote the song to everyone listening, not just her. 
"I think that there's a desire to — it's almost like closure to have, especially a song you're proud of — singing a song like that every day and having to have conversations like this is weirdly its own form of therapy," Bridgers said. "You're like, this is a thing in my life that should probably be examined. And I should stop projecting this character onto partners or people I meet."
As Sanders brings up, the song is upbeat and could be mistaken for a happy track, if you didn't notice the lyrics. But a deeper look and Bridgers is singing about her complicated relationship with her dad.
"I wanna kill you, if you don't beat me to it," she sings in the first chorus, sort of referring to his sobriety and the anger she feels at him. She also sings, "I don't forgive you, but please don't hold me to it" in the second chorus, which touches on the fact that she does still have this resentment, however, she still might end up forgiving him due to her empathy. And also her healing process, which she talks about in the interview. 
The song isn't just about her dad, though; Bridgers said that parts of it include aspects of her grandpa
But it's not just parts of her dad that made it into the song. There's a section where she mentions that, when she was at the parking lot with her brother at Goodwill, he said that their dad called to wish him a "Happy Birthday."
"You were off by like 10 days, But you get a few points for tryin,'" Bridgers sings. 
However, she told NPR that their dad isn't the one that forgets birth dates.
"It's funny because there are pieces that are about my dad. Definitely the majority of it. He's a scorpio," Bridgers said. "But there's like a piece about my grandpa that's more, this is so funny — that's kind of more the missing the birthday thing."
Bridgers said her dad was "always very good about birthdays." And now with COVID, they've been more in touch than they were before.
She shared that her dad hasn't talked about the song explicitly, but did share excitement about the nominations. Her grandpa did as well, which was a marker of her success, in a way. 
"I feel like the coolest part about the Grammys to me was that my grandpa … If I'm like, 'Oh, my God, I toured with Bon Iver' or 'I sang a song with Matt from The National,' he's like, 'Who's that?'" Bridgers told artist beabadoobee in an interview with Consequences of Sound. "And then he called me freaking out. Like, I finally proved to a whole section of my family that I do music. You know what I mean?"
So whether it's "Kyoto" or another song from Punisher, Bridgers has all her emotional wounds laid out in her songs for her fans to consume. You just have to pick your favorite.
RELATED: 5 Artists Taylor Swift Should Collab With on an Upcoming Album