Photo of Tom Hiddleston with Chris Hemsworth Has Fans Convinced Loki Is Actually Gene Wilder
It's hard to believe that the Marvel Cinematic Universe has been around 13 years.
While the cinematic universe has come a long way from its origins, a lot of those familiar faces of favorite heroes are still around from the early days. For those among the Marvel alumni who were relatively unknown actors before their roles, they've experienced their entire rise to fame as a superhero. Thor actor Chris Hemsworth paid tribute to this legacy recently, sharing a photo of him and Loki actor Tom Hiddleston at the very beginning of their journey. 
Fans loved the glance back to the beginning, and particularly loved Hiddleston's blonde lochs which have fans swearing he's the spitting image of a young Gene Wilder.
Tom Hiddleston and Chris Hemsworth: 10 years as Loki and Thor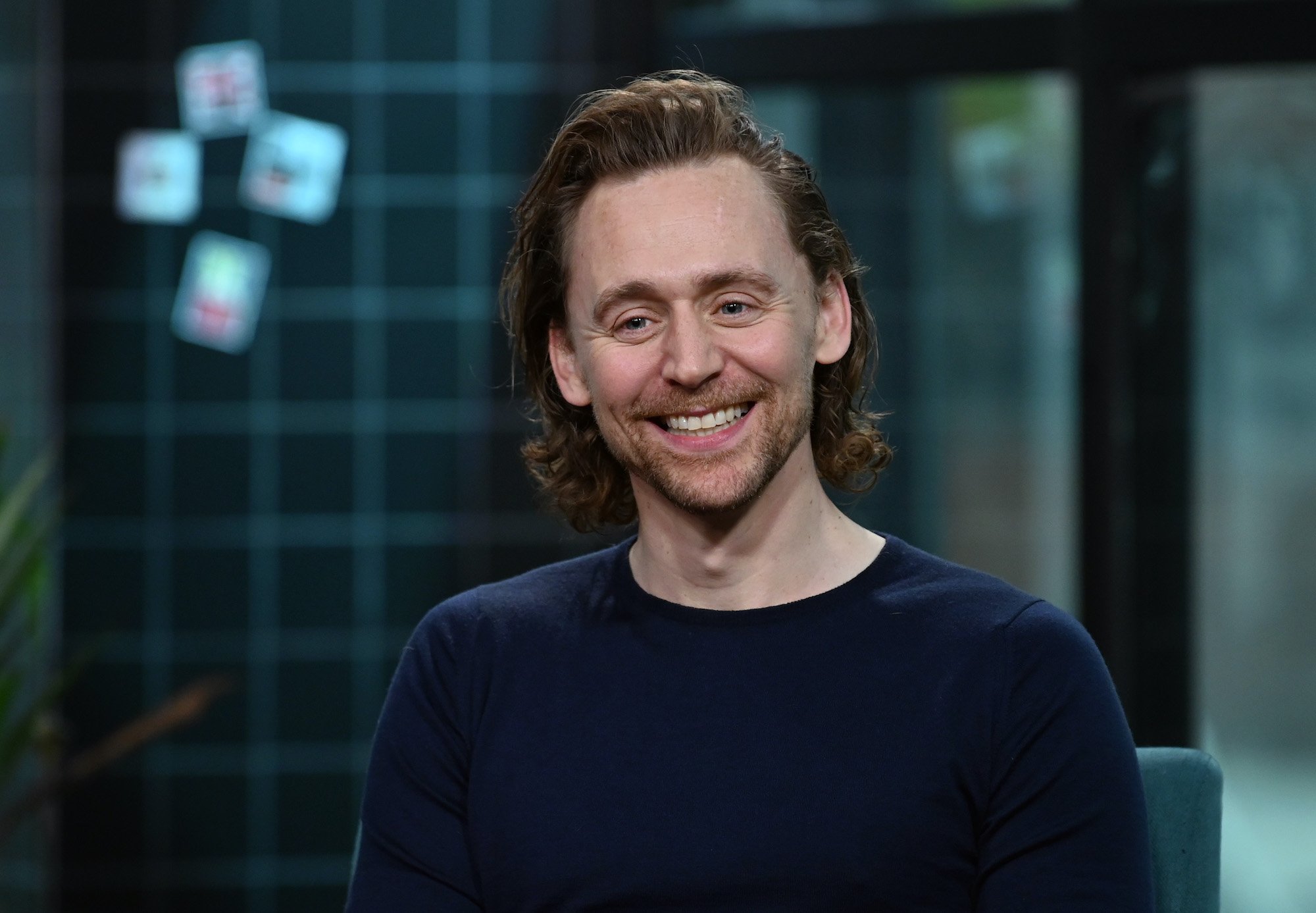 RELATED: Loki and Thor's Relationship Wouldn't Have Been the Same Without The Dark World
Thor arrived on the big screen in 2011. While it didn't resonate at the box office in the US quite the way 2008's Iron Man had grossing only $181 million according to IMDb, it was a huge monetary success worldwide, reaching over $445m globally. The success was a huge opportunity for both Hiddleston and Hemsworth, who were only paid $160k and $150k per movie respectively according to Men's Health.
While this may have seemed like a huge amount of money to most fans, their salary would massively increase as their popularity skyrocketed. The two were eager to sign on to the second installment in 2013's The Dark World, both seeing a healthy increase in salary despite the movie's relative critical and box office failure.
Now Hemsworth has appeared in eight MCU installments, with Hiddleston at six with a seventh soon arriving with his self-titled series coming in June. The two have grown from Hollywood aspiring stars into full-blown movie stars and have both seen their salaries rise by massive amounts.
Tom Hiddleston and Hemsworth's rise to fame
RELATED: Marvel's Loki Cast: Who Is Starring in the Disney+ Series?
The two have come a long way since 2011's Thor. Fans' reactions to the photo of the on-screen brothers shared by Hemsworth gushed about the nostalgia of the two, but also were pretty critical of the dated look of the now chic and fashionable celebrities.
When one user shared the post on Reddit, commenters were quick to point out some fashion faux pas of the pair. "What are they wearing? Is it just random stuff they had laying (sic) around that was meant to get them into the right 'zone' for the table read?" one fan comments. Another quipped, "Tom looks like he's trying out for Doctor Who," poking fun at the star's curly blonde hair looking eerily close to that of Dr. Who alum Peter McGann.
The two quickly started to look the part of Hollywood royalty after their rise to fame though. Just three years after the picture was taken, GQ and other fashion outlets would be doing profiles on Hemsworth and Hiddleston as style icons.
As their fame has risen from their appearances as the Asgardian brothers, the two have found themselves with more film opportunities and basically at the top of the Hollywood food chain. Luckily for fans, both are still going to continue to play the beloved characters for now though, with both signed on for upcoming MCU projects.
The future for the iconic brothers
RELATED: Loki: How Many Episodes Will The New Marvel Disney+ Series Have?
Both Thor and Loki will be returning in future MCU installments, though it may not be quite the Loki we know. The upcoming Disney+ series explores a Loki from an alternate timeline, roughly lined up with the one we knew from the original Avengers movie. While it'll be sad to see the god of mischief lose all his character development from his last several appearances, fans are excited to see this new Loki grow in new, interesting ways.
As for Hemsworth, he'll be starring in Thor: Love and Thunder in 2022, as well as Guardians of the Galaxy Vol. III in 2023. He's also pursuing some other projects, and will be seen in 2023's Mad Max: The Wasteland as well.
Hiddleston seems to be fully committed to the character of Loki for now. Fans will see plenty of him in his upcoming Disney+ series and he is seemingly signed on for future projects, though those are being kept close to the chest to avoid spoilers.
In reactions on Reddit to the photo shared by Hemsworth though, fans may have an idea for another project that Hiddleston can work on, however. One fan commented "He looks like he could play a GREAT Gene Wilder in a biopic of his life," which was immediately met with resounding approval from other fans. "Thinking of Hiddleston reciting the "good day sir" monologue as Willy Wonka would be absolutely amazing." commented another fan.
Unless it's being kept super-secret, there's no Gene Wilder biopic in the works, but fans may be on to something. The resemblance really is astounding. If Hiddleston starts to grow out his curly blonde lochs again soon, fans may know why.