Photos of Kanye West and Kim Kardashian's Old House Are 'Minimalist, But Fun'
The Kardashians are known for many things, but 'devoid of personality' is not typically one. In the last decade or more, the family has been the epitome of new fashion trends, color crossovers, makeup gurus, and many personalities, especially since the addition of Kanye West to the family. His Yeezy collection, for one, is out there and anything but minimalist. Their house is another story, though.
Many fans are calling the pictures of Kim and Kanye West's old house "minimalist" while criticizing their new house as "devoid of personality." What do you think?
The dynamic of Kimye 
The dynamic duo of Kim and Kanye has been a buzz for fans since they were an unlikely coupling in 2011. Through KUWTK and Kim's social media, fans have gotten the chance to see a lot of love and tenderness between the two, expanding into their adorable additions of four kids: seven-year-old North, five-year-old Saint, three-year-old Chicago, and one-year-old Psalm. 
It seems her cool and calm demeanor perfectly contrasts his wild and erratic outbursts. As Kardashian-West says in her tweet, "KIMYE 4 EVA."
Recent news has been saturated with rumors of Kim and Kanye's divorce, but fans aren't having it. The couple seemed like an odd match-up initially, but they've made it much further than anyone would've guessed.
Now it seems like an opportunity to hit the headlines amidst the KUWTK finale, with one social media user weighing in, "I'll believe it when the papers are filed AND finalized!"
Fans think their old house was 'minimalist, but fun'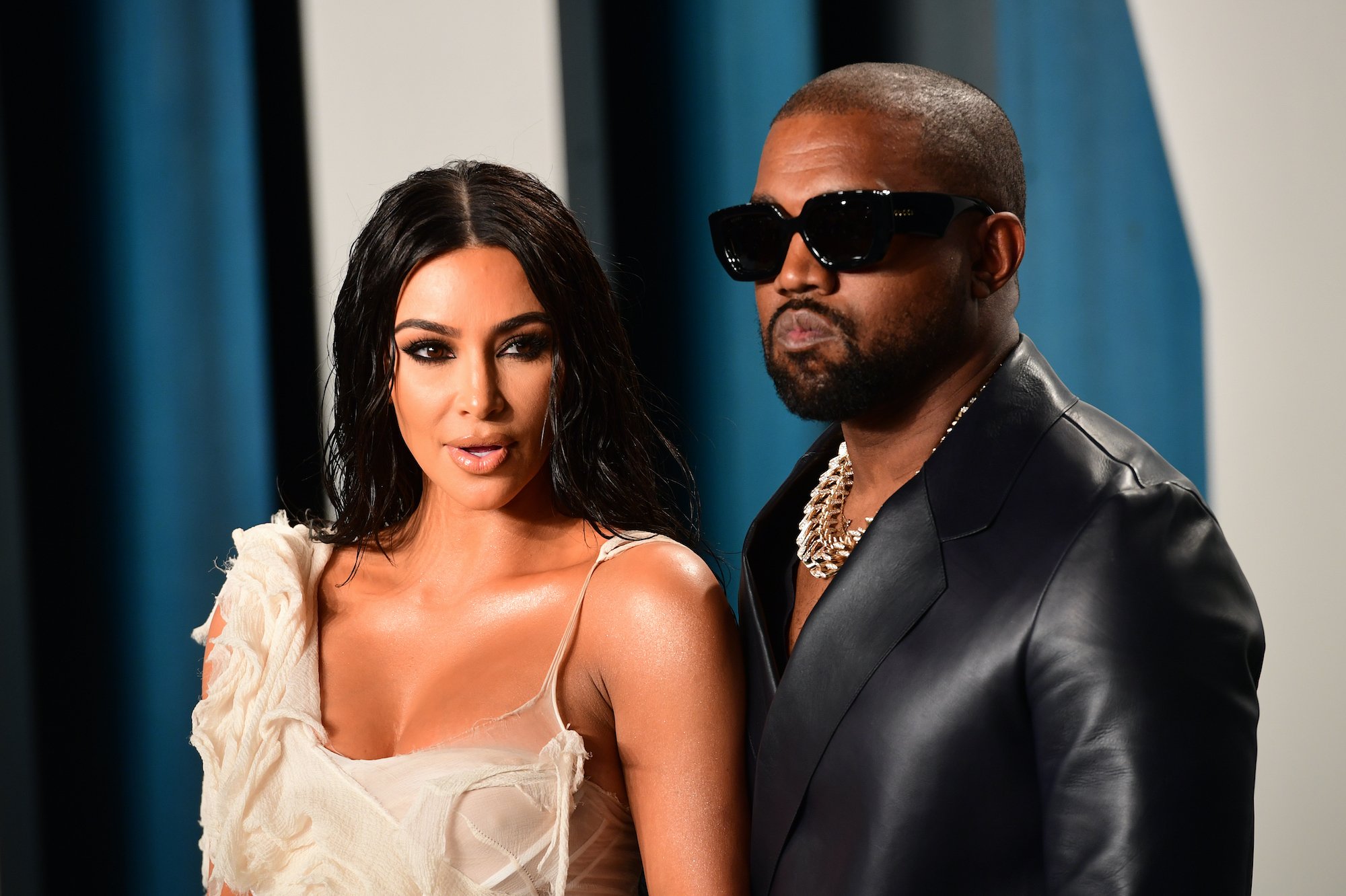 Unlike their current home that looks so empty, fans are really digging Kanye's old home because it had more style and personality in it. More importantly, it actually looked like people lived there. Reddit fans were quick to point out the difference. 
"That jetsons room is fabulous. and I LOVE the fish tank separating the tub from the shower," one user said. "I like this place a lot."
Another user chimed in, "Woah. I love it. What the hell happened?"
"I can't stand the Hidden Hills house, but I kind of dig like this," a third user agrees with the majority of fans. "It is minimalist, but fun and has personality, without being over the top."
Fans think her new house is 'devoid of personality'
Kardashian-West describes her home as "a minimal monastery" that Axel Veroordt and Kanye inspired, but fans can't get over how weird their home style is. In a tour of their home with MTV Celeb, their weird sinks get the most buzz, but oddly enough, the house is so empty viewers don't get a glimpse of toys or personal items – it's like no one lives there. 
One Reddit user questions their style change, asking, "How do you go from this to their current house, so devoid of any personality? Like I see the architectural similarities, but there's so much more attitude and joy in ye's old house. It may be a bit childish, but at least it feels like a human enjoys living there."
Another fan wonders whether the unique style "helps or hurts his mental state."
It looks like the verdict is in, and fans enjoy Kanye's old home much more than their new one. Nonethless we don't have to live in it (or maintain that all-white decor with kids!), so our opinions don't matter much. Kimye is very proud of their home, and that's all that matters.