Photos of Queen Elizabeth and Prince Philip Show How Much Their Relationship Changed Over the Decades
Anyone who's been married for any length of time knows that a marriage changes over the years. And since Queen Elizabeth and Prince Philip have been married for more than seven decades, their union has gone through many phases.
The queen and the Duke of Edinburgh have a truly romantic love story beginning when 13-year-old Elizabeth fell in love at first sight with the dashing young naval officer. Her father King George VI didn't approve of Philip as a spouse, but Elizabeth persisted and eventually got her way.
Queen Elizabeth and Prince Philip have a deep, abiding love for each other. But it hasn't been smooth sailing all along. These photos highlight some of the ups and downs over the years.
Queen Elizabeth and Prince Philip were so in love on their engagement day
RELATED: Why Queen Elizabeth II Had to Keep Her Engagement a Secret
The royal couple announced their engagement on July 10, 1947 after waiting the requisite year her father required. The future queen was 21 at the time and the photo shows her beaming at her betrothed, with him looking back in much the same way.
The queen coronation wasn't easy for alpha male Prince Philip
Before marrying Elizabeth, Prince Philip had a promising military career and could have continued to rise the ranks if he'd picked a different path for his life. But instead, he chose the future queen as his bride and submitted to living in her shadow.
It wasn't easy for Philip, who always had a classic "alpha male" personality. Those feelings began to manifest when his wife ascended the throne and continued to escalate over the years.  
Their family wasn't like other families
Being a royal meant doing things differently than the rest of the world, which sometimes caused tension between Elizabeth and Philip. For example, the Duke of Edinburgh was so upset his children couldn't take his last name that Queen Elizabeth was forced to change tradition for him.
After Queen Elizabeth initially denied his request to change the royal house name from House of Windsor to House of Mountbatten, Philip said, "I am nothing but a bloody amoeba. I am the only man in the country not allowed to give his name to his own children."
That's why the royal family now bears the surname, "Mountbatten-Windsor."
Prince Philip stood by the queen through the years
The queen hasn't had a perfect marriage by any stretch — but who has? Despite his occasional feelings of inadequacy and frustration, the Duke of Edinburgh has been a constant presence over the years, attending state dinners and royal tours with his wife the queen, and providing her with emotional support. There's something to be said for his steadfastness.
He showed the queen a rare public display of affection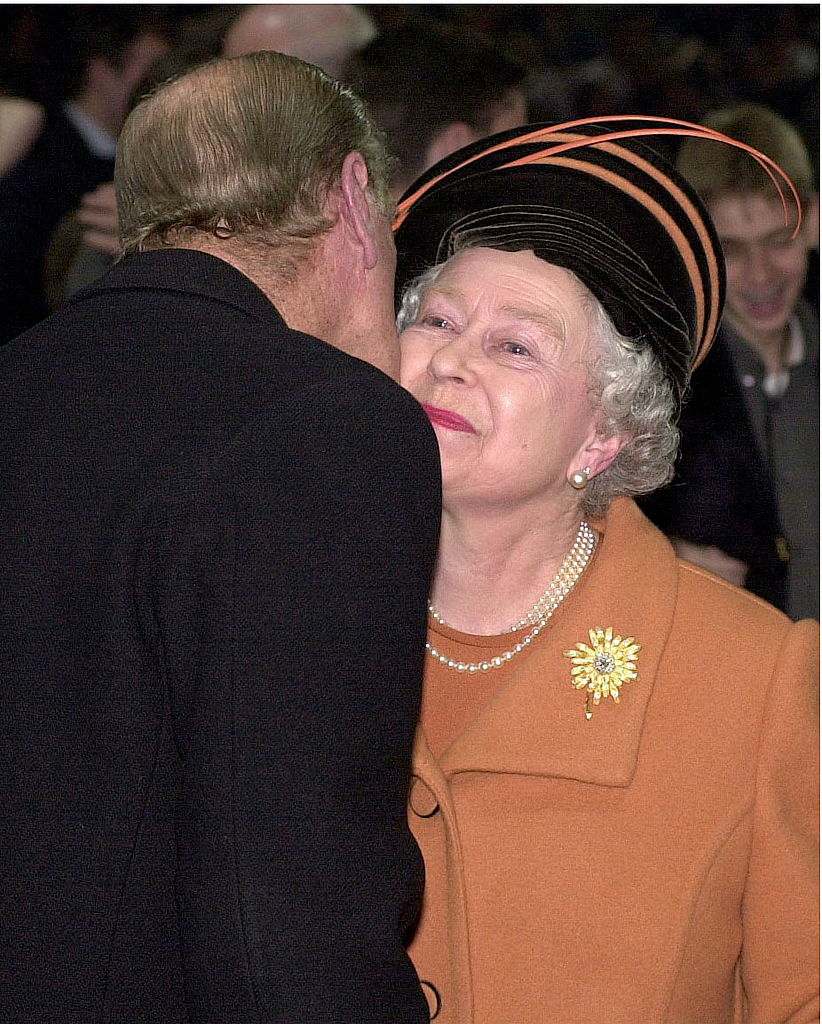 Royals generally avoid showing PDA, or public displays of affection, which is why the tabloids made such a big deal about it when Prince Harry and Meghan, Duchess of Sussex kept touching each other in front of the cameras. But Prince Philip even broke the queen's rule against showing affection on New Year's Eve 1999 when he planted a kiss on his wife.
The new millennium must have brought it out in him.
Queen Elizabeth and Prince Philip were all smiles for their diamond wedding anniversary in 2007
Like their anniversary photo from so long ago, the snapshot of Her Majesty and Prince Philip celebrating their 60th wedding anniversary in 2007 is so sweet and shows the true love and affection these two have for each other.
Instead of looking forward to a future together like their engagement photo, this snapshot recalls a lifetime of important moments together.
They're still together even when they're apart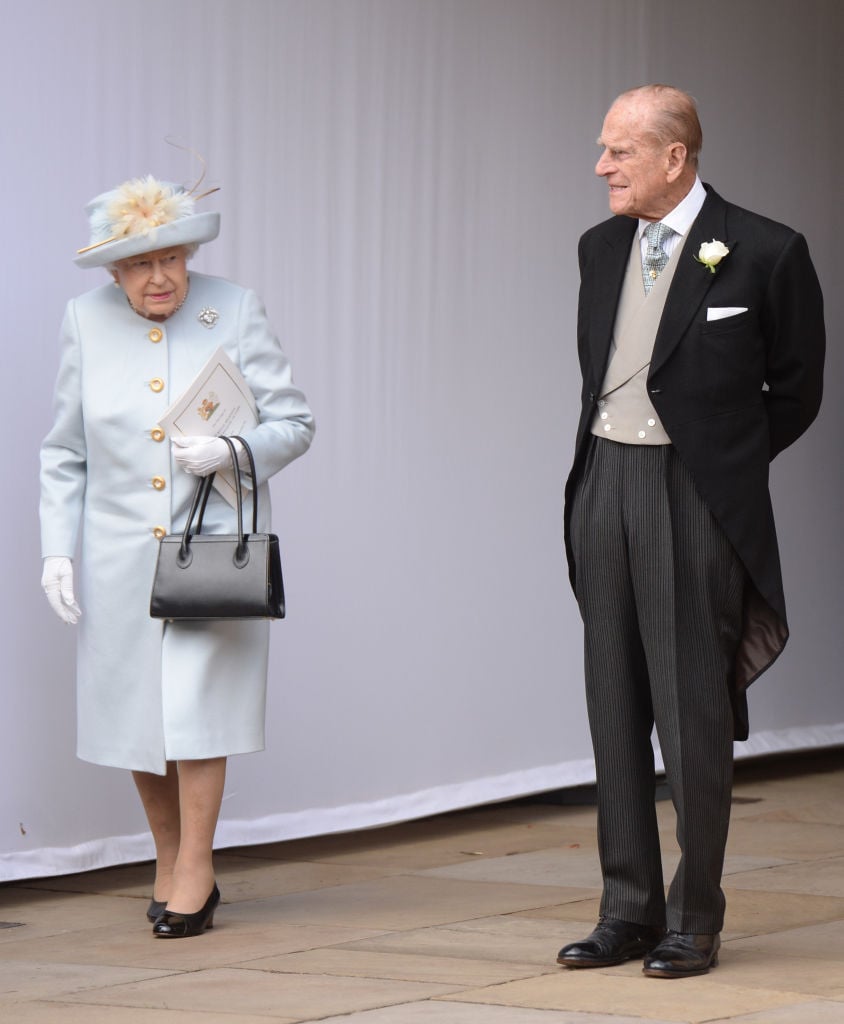 It's no secret that Queen Elizabeth and Prince Philip spend a lot of time apart, especially now that the 98-year-old Duke of Edinburgh has retired from royal duties. But they still see each other as much as they're able.
Palace insiders related that Her Majesty and Prince Philip see each other, "at some point in the week or weekends. They see each other depending on Her Majesty's schedule, but she works around it to see him as much as possible."
Obviously, making their own rules for what a successful marriage looks like has been working for decades. Why stop now?