'Physical Graffiti': How Many Songs Did Led Zeppelin Use From Previous Sessions?
Led Zeppelin overwhelmed listeners with the 15-track double album that was 'Physical Graffiti.' But not all of those songs were new.
When Led Zeppelin released Physical Graffiti (1975), fans had been waiting nearly two years for new material from the band. And whether you go by quality or quantity, Zep didn't disappoint. Physical Graffiti contained 15 tracks stretching across four album sides — 83 minutes' worth of music.
Along the way, the Zeppelin dished out explosive hard rock ("Custard Pie"), heavy blues ("In My Time of Dying"), orchestrated guitar work ("Ten Years Gone"), and an epic that stands as the definitive Zep track ("Kashmir"). And that's only getting stared.
Yet the band hadn't put together its dazzling double album in the time since Houses of the Holy (1973) arrived. To fill out all four sides, Zeppelin included nearly two sides' worth of material from sessions prior to the '74 Physical Graffiti dates. The music dated as far back as 1970.
Led Zeppelin included 7 songs on 'Physical Graffiti' from earlier sessions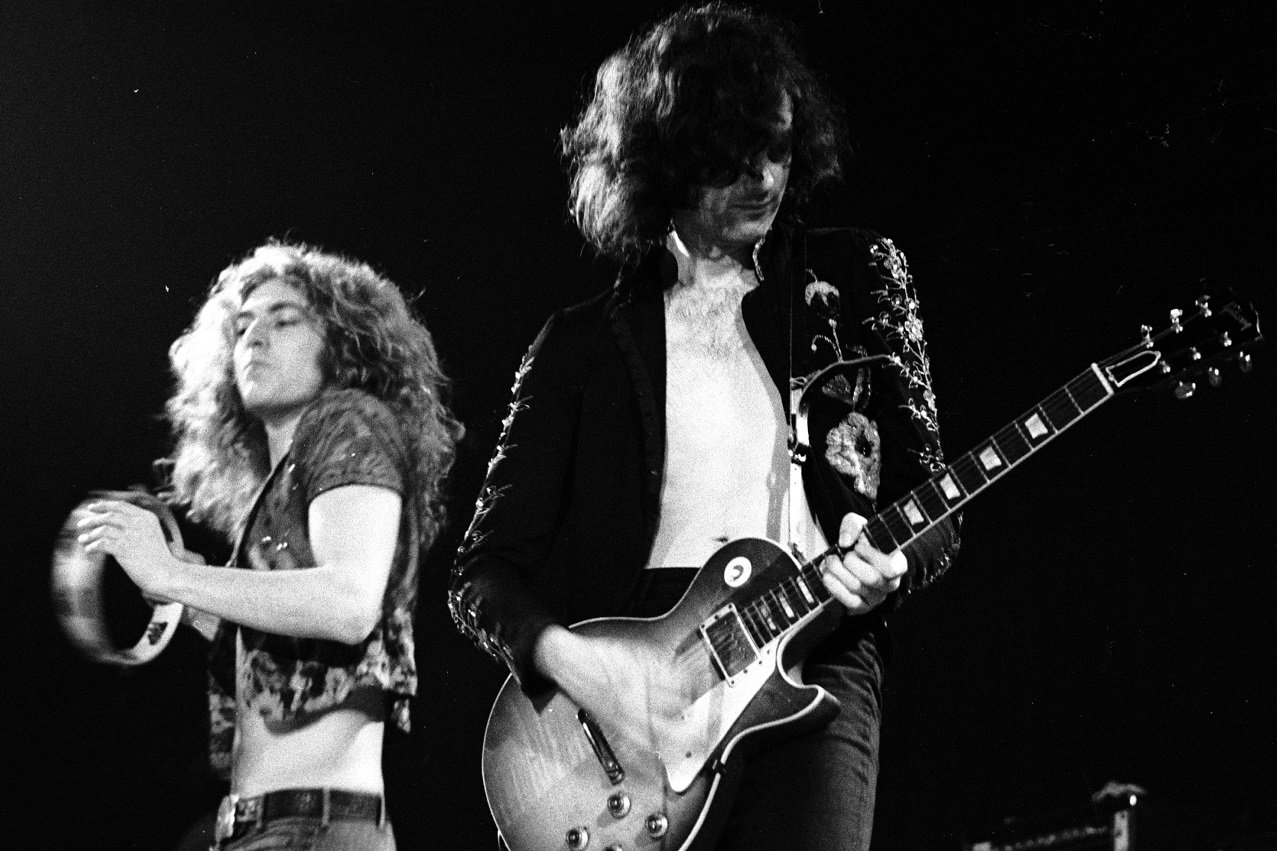 In what felt like a response to Houses of the Holy critics, Led Zeppelin came out swinging on side 1 of Physical Graffiti. It started with the wallop of "Custard Pie" and closed with "In My Time of Dying," which might be the band's finest hour.
In between, Jimmy Page showcased his trademark guitar swagger on "The Rover." That track wasn't a new one, though. The Zep had laid down "The Rover" during the '72 Houses of the Holy sessions. And it goes without saying that "Houses of the Holy" (side 2 track 1) came from those dates, too.
The Zep closed out side 2 with two brilliant new works: "Trampled Under Foot" and "Kashmir." Then the band kicked off side 3 with "In the Light," which found the Zep stretching deep into progressive rock. From there, fans got two more tracks recorded earlier: "Bron-Yr-Aur" and "Down by the Seaside" (left over Led Zeppelin III and IV, respectively).
On side 4, the band included three more tracks from earlier sessions: "Night Flight," "Boogie With Stu," and "Black Country Woman" (all dating from '71-'72). All told, the Zep put out seven tracks from previous sessions and eight new songs on Physical Graffiti.
Most of the older 'Physical Graffiti' material is on the lighter side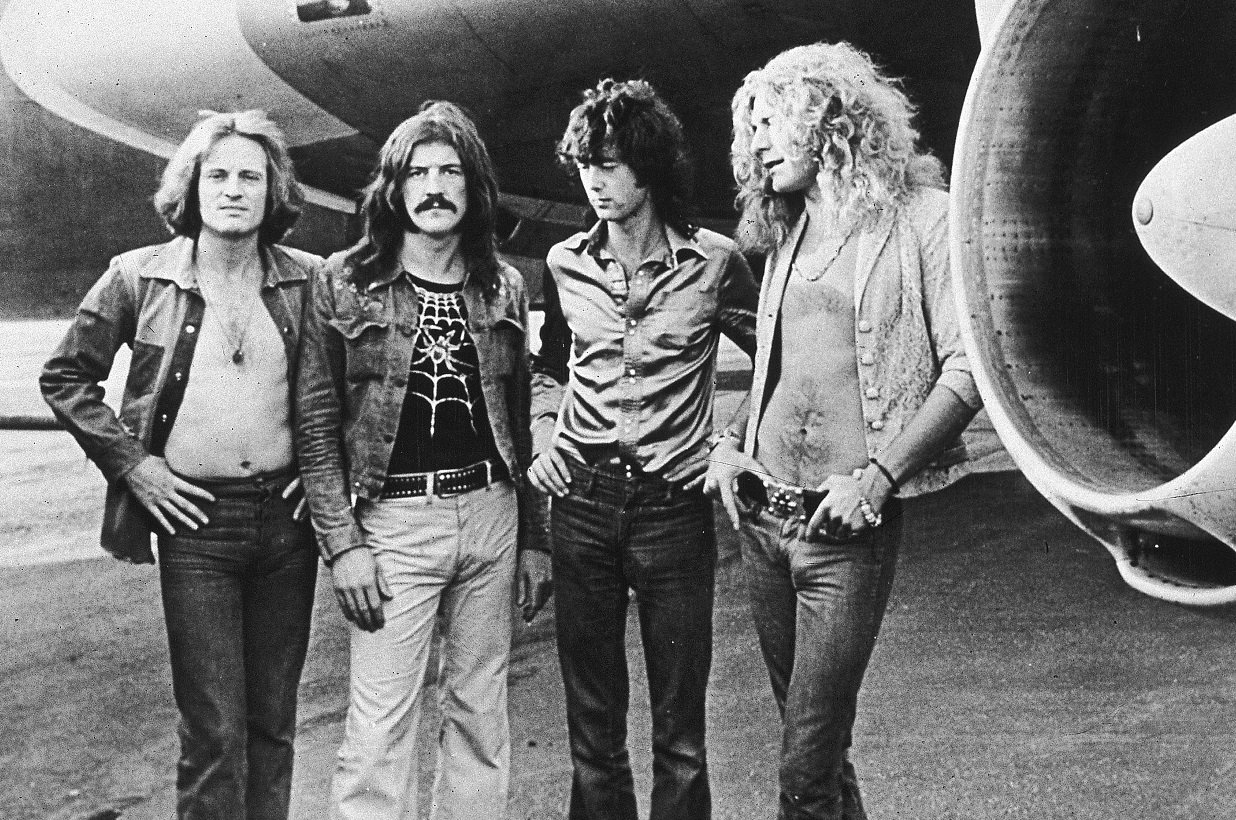 Apart from "The Rover," the material Zeppelin held off from previous albums made up the softer side of Physical Graffiti. "Houses of the Holy" is a rocker, but it's decidedly poppy compared to Zep at its most thunderous. Then you have the dreamy acoustic track "Bron-Yr-Aur" and the '50s groove of "Boogie With Stu."
On "Down by the Seaside," fans got one of the true Zep oddities. It's a foray into soft rock (the harder-edged interlude notwithstanding), with Robert Plant singing about boats on the water and simple folk in the countryside. It wouldn't have been a great fit on Led Zeppelin IV.
Beyond those tracks, "Black Country Woman" is an acoustic blues that gets a little stomp and shuffle to it late in the track. And the Zep also included "Night Flight," another solid track from the IV sessions that's nonetheless an oddity in the band's body of work.
Physical Graffiti may stand as Zeppelin's crowning achievement, its most complete package. And within the sprawling work listeners get a feel for just about every side of the band. It's best to think of it as two-to-three years' worth of work, rather than just those early '74 sessions for new material.