Pimp C Refused to Do 'Big Pimpin' Video Over Old Rift: 'F**k Jay-Z'
When Jay-Z released his Vol. 3… Life and Times of S. Carter, he graced fans with a few bangers, including "Big Pimpin'" with UGK's Bun B and Pimp C.
Considered legends in Southern hip-hop, the duo had experienced success by the late '90s but the collaboration with Jay-Z thrust them into the national spotlight. The Timbaland-produced track became a memorable anthem, but it almost didn't happen with UGK because Pimp C wasn't on board.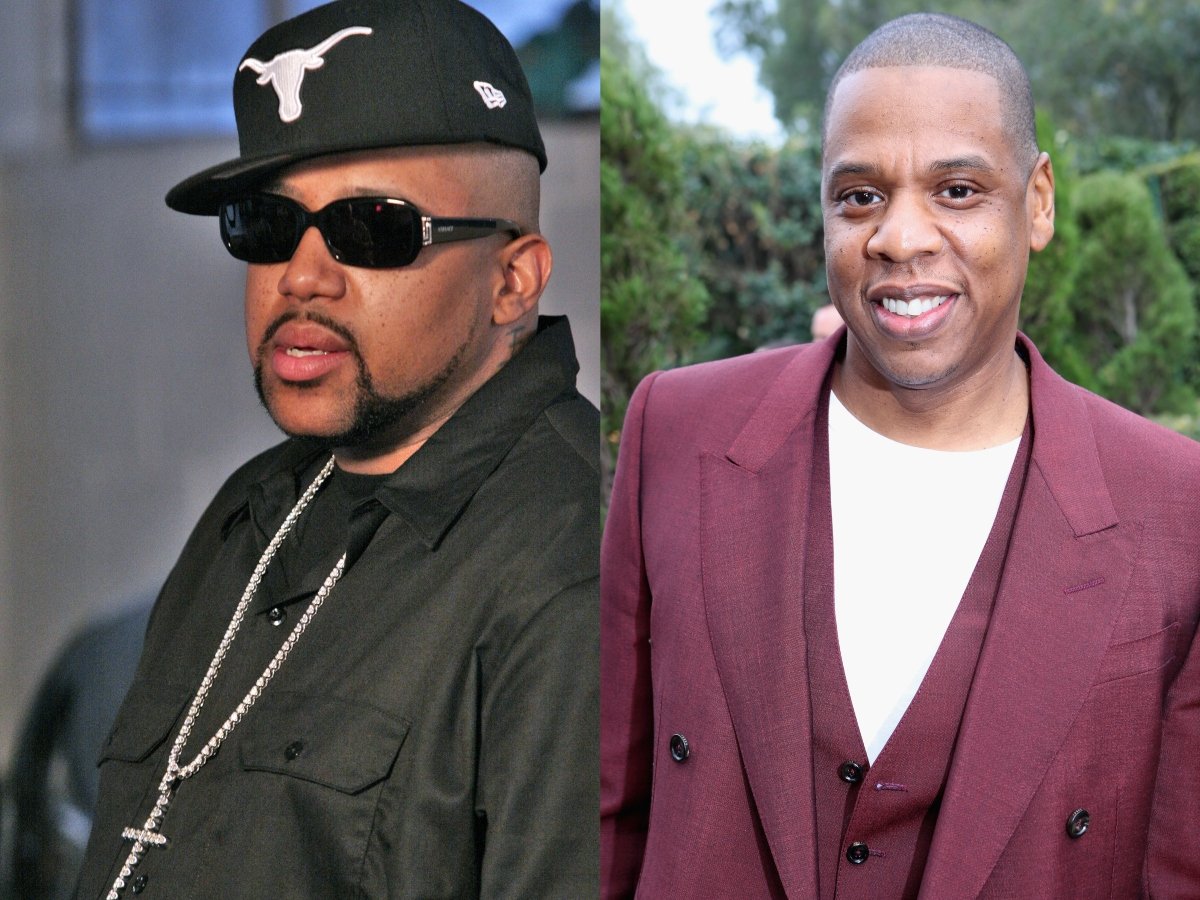 'Big Pimpin' was a hit
Slide back to 2000 for moment when music videos still received heavy airplay on TV. "Big Pimpin'" was already a hot record on the radio, and when the video dropped, the party came alive on screen.
The yacht, the tropical setting, and the beat were a ri-i-i-i-i-ide. Most of the footage was shot in Trinidad during Carnival, an epic celebration that lasts for days.  
"Big Pimpin'" wound up on four different Billboard charts and UGK — signed to Jive Records at the time — earned new fans with the single's success. For Jay-Z, it was one of the songs that helped his fourth album go triple platinum.  
Pimp C did not want to work with Jay-Z
In a time where a Jay-Z collaboration is a coveted thing in hip-hop, it may be hard to fathom that some rappers wanted to ice him out. When UGK was approached to team up with him, only Bun B was game.
According to former A&R executive Jeff Sledge, Pimp C said, "Na, I ain't doing that. Man, f*ck Jay-Z." Firm in his convictions, he delayed putting his verse on the record after Bun B and Jay-Z already laid theirs down.
Sledge said he eventually rapped over it but only sent it 12 bars. Jay-Z loved the finished product but decided to cap the record off himself with a few more lyrics.
And then it came time to shoot the video and Pimp C refused to do it. While Bun B went on the trip, Pimp C's footage was shot in Miami instead.
Too Short told BET that Pimp C did not want to participate out of loyalty to Tupac who died in 1996. With tension from the East Coast-West Coast rap beef still simmering, Pimp C chose to avoid anyone who didn't side with Tupac — per Too Short. Bun B shared a similar explanation.
UGK had another hit after 'Big Pimpin'
Years after their appearance on Jay-Z's song, UGK scored another hit with "International Players Anthem (I Choose You)." Released in 2007, the track featured Outkast and became one of the group's most popular.
Later that year, Pimp C died but has remained an influence in the hip-hop game as a producer and emcee. He worked with rappers all over the country including Master P, Big Mike, and Spice 1.
Megan Thee Stallion always cites him as one of her inspirations and he also had an impact on artists such as Gucci Mane and Yo Gotti. Fans can stream his music — including posthumous releases — online.