Did Pink Ever Have a No. 1 Song on the Billboard Hot 100?
The music that was popular during the 2000s and 2010s wouldn't have been the same without Pink. Some of Pink's songs were more successful than others. Here are her biggest hits on the Billboard Hot 100, in ascending order of popularity.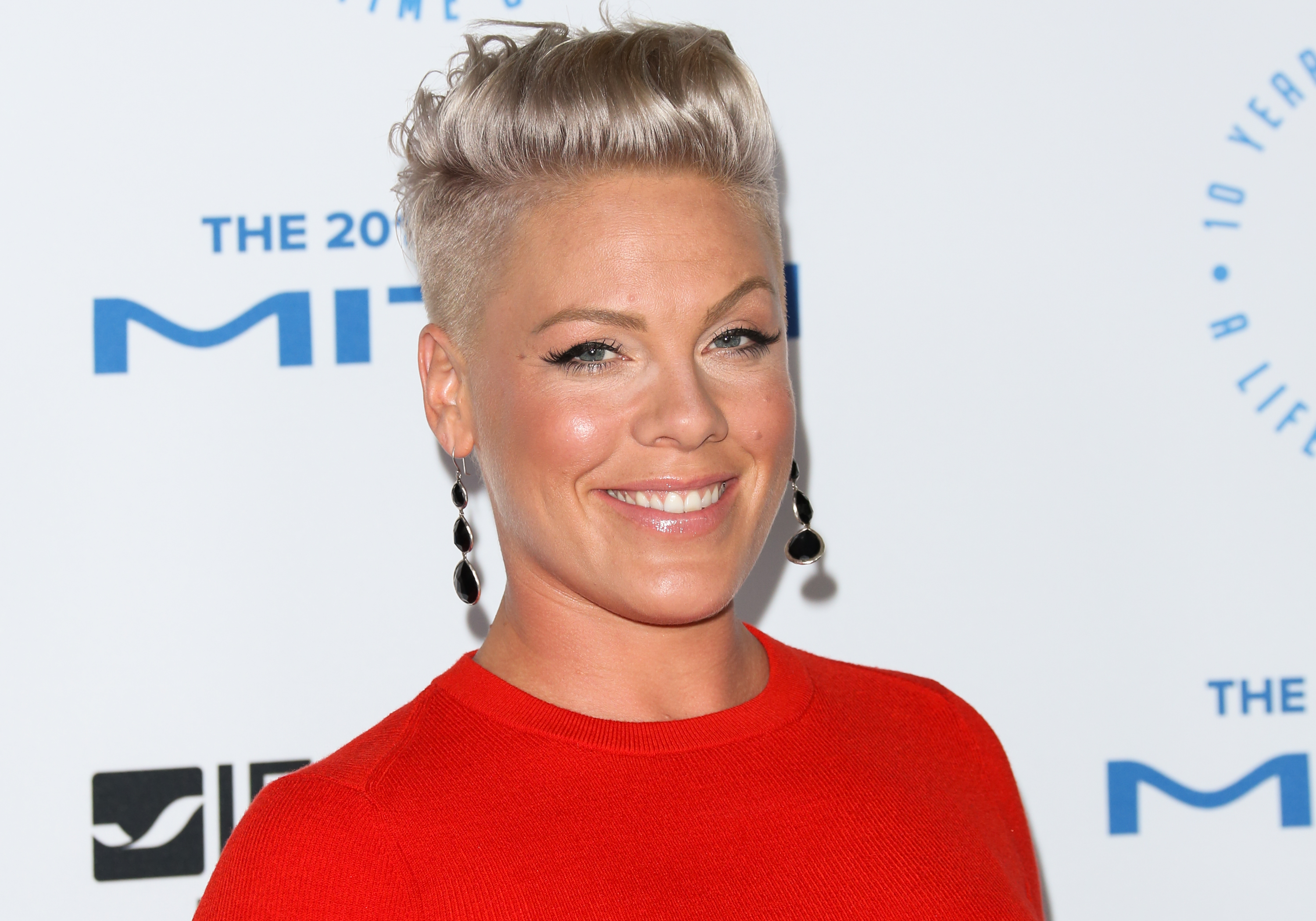 4. 'Lady Marmalade'
Labelle's "Lady Marmalade" is a disco classic. Baz Luhrmann's Moulin Rouge! breathed new life into numerous classic hits, including "Lady Marmalade." Christina Aguilera, Lil' Kim, Mýa, and Pink teamed up for a cover of the track for the film that added some 2000s R&B swagger to the original.
What set their version of "Lady Marmalade" apart was its star power. It wasn't until Jessie J, Ariana Grande, and Nicki Minaj gave the world "Bang Bang" over a decade later fans saw so many iconic female artists on one track. The public appreciated seeing so many divas working together and "Lady Marmalade" became Pink's first No. 1 on the Billboard Hot 100.
3. 'Raise Your Glass'
The early 2010s was a golden age of self-empowerment anthems. Songs like Katy Perry's "Firework," Lady Gaga's "Born This Way," and Kesha's "We R Who We R" encouraged self-love. Around that time, Pink took her stab at the genre with "Raise Your Glass."
Of course, given Pink's persona, "Raise Your Glass" is a little more irreverent than the average self-empowerment song. It's an ode to being "wrong in all the right ways" with some quirky lyrical choices. For example, this might be the only pop song to quote Heath Ledger's Joker. Pink asked us all to embrace our inner freaks, and the public responded by catapulting "Raise Your Glass" to No. 1.
2. 'Just Give Me a Reason'
In the early 2010s, fun. broke through with the hits "We Are Young," "Some Nights," and "Carry On." After fun. disbanded, lead singer Nate Ruess pursued a solo career. His most famous moment as a solo artist was when he collaborated with Pink on the power ballad "Just Give Me a Reason."
"Just Give Me a Reason" didn't veer too far from fun.'s melodic template. What made "Just Give Me a Reason" unique was its blending of Ruess' voice with Pink's, creating some out-of-this-world harmonies. "Just Give Me a Reason" is a song about heartbreak and nightmares, but the vocals make those things sound beautiful. No wonder the song hit No. 1!
1. 'So What'
Kelly Clarkson ushered in a new template for feminist top 40 songs with her hit "Since U Been Gone." Mix defiant lyrics, aggressive female vocals, and a pop-rock beat, and you have a recipe for a 2000s megahit. Pink put her spin on it with her biggest hit, "So What." Pink may be singing about heartbreak, but she's going to try to enjoy herself for the night. The song became Pink's most popular No. 1 hit in the United States.