The Pioneer Woman': 10 Ree Drummond Recipes Perfect For Watching Football
ARTICLE HIGHLIGHTS
'The Pioneer Woman's' twist on nachos
Ree Drummond's insane chocolate shakes
Impress your friends with 'The Pioneer Woman's' taco bar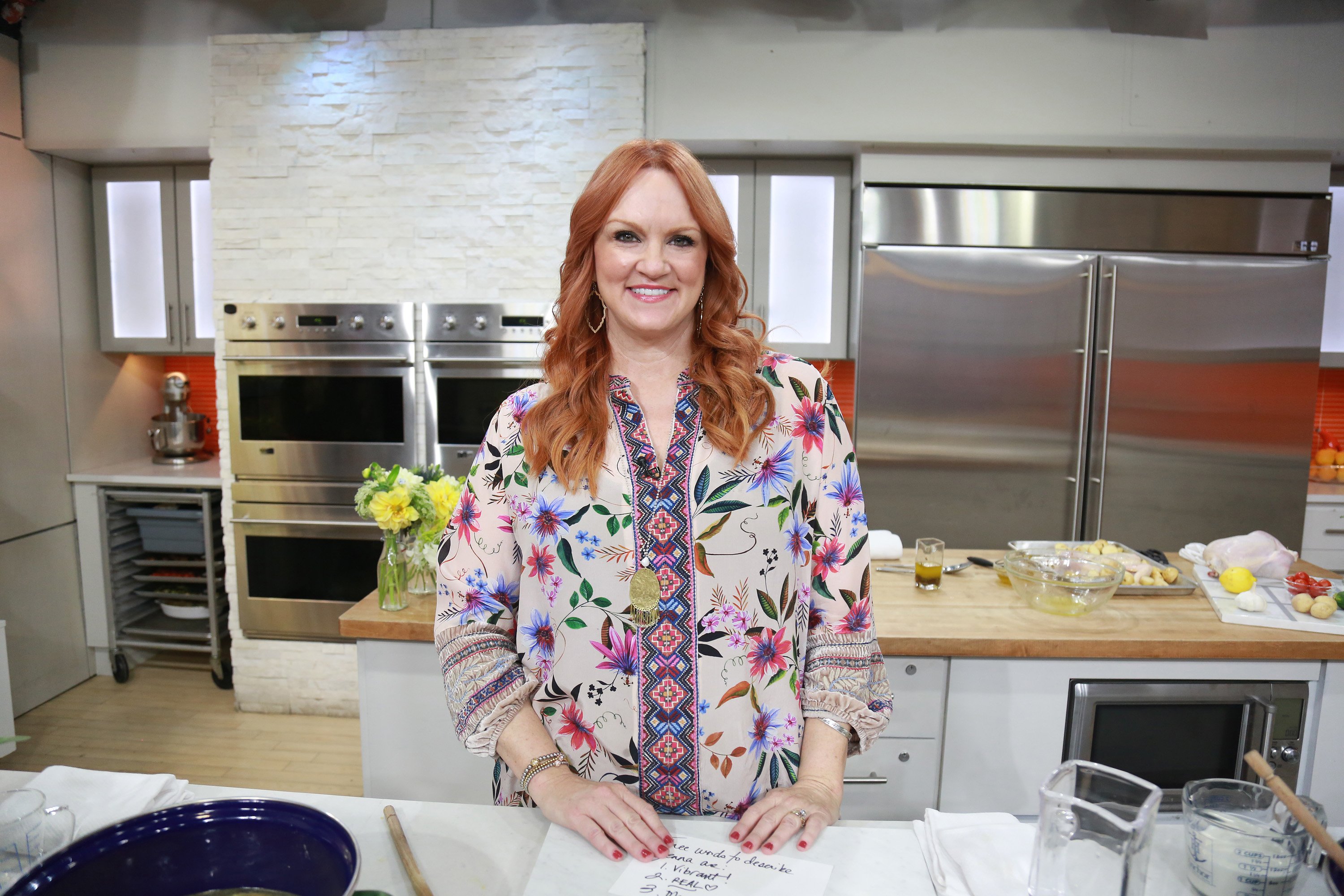 The Pioneer Woman Ree Drummond is all about game-day treats during football season. She has a long list of recipes that are perfect for your next pigskin party at home — and we've found 10 of the very best.
10. Ree Drummond has a unique spin on a classic dish with Crab Rangoon Nachos
If you're not from the Midwest, you might not be familiar with Crab Rangoon. But we promise, this crabby cream cheese concoction is a treat. Mix it together with nachos and you get Drummond's Crab Rangoon Nachos, which can be deep-fried in vegetable oil. But they're also perfect in the air fryer.
9. Let your guests assemble their own Potato Skins
Bake some potatoes, fry up some bacon, and layout all of the fixins' with The Pioneer Woman's Potato Skins Bar. Let your guests do the work by loading up their potatoes with toppings like ham, salsa, ranch dressing, and cheddar cheese.
8. 'The Pioneer Woman's' super easy Chili Con Queso
You can't have a football-watching party without chips and dip, and the first dip on our list is Drummond's recipe for Chili Con Queso. After browning the sausage, just throw all of the ingredients in a crockpot and let them slow cook in the hours leading up to the game. This is pure Tex-Mex goodness that every guest will love.
RELATED: 'The Pioneer Woman' Ree Drummond's Classic Bacon Cheeseburger Has 1 Seriously Surprising Ingredient
7. Start with Restaurant Style Salsa
The next dip on the menu is The Pioneer Woman's Restaurant Style Salsa. Her recipe yields a large batch, but your guests will go through it quickly.  All you need is some diced tomatoes, whole tomatoes with juice, fresh cilantro, chopped onion, minced garlic, jalapeno, ground cumin, salt, sugar, and lime.
6. Impress your guests with a Steak and Shrimp Taco Bar
Setting up a Steak and Shrimp Taco Bar is the perfect way to feed a room full of party guests who are watching football. It's a Tex-Mex style surf and turf, with any fixins' you can think of.
We should note once again that this large-quantity recipe from Drummond is for feeding a crowd. But it can be scaled down quite easily.
5. 'The Pioneer Woman' uses leftovers for her Cowboy Nachos
The Pioneer Woman loves to find creative ways to use leftovers, and she describes her Cowboy Nachos as "meaty, stick-to-your-ribs nachos" that are perfect for leftover brisket. Drummond also points out that this recipe is "much more flavorful than ones using taco-seasoned hamburger."
RELATED: 'The Pioneer Woman' Ree Drummond Has a Surprising Twist on Fries For Your Super Bowl Menu
4. Ree Drummond's Simple, Perfect Chili
Football season is the best time of the year for chili. And Drummond's Simple, Perfect Chili will definitely have your guests talking. Just make sure you have masa harina on hand in the cupboard so you can reach your desired consistency with this recipe.
3. Ree combines 2 favorites in Buffalo Chicken French Bread Pizzas
Bring two football fan favorites together with Drummond's recipe for Buffalo Chicken French Bread Pizzas. This is the easiest Buffalo chicken ever — just shred up a rotisserie chicken and mix it with Buffalo sauce. And the crust is actually a loaf of French Bread. This recipe is so good, you might need to double up on it to make sure you have enough for everyone.
2. Everyone will love Ree Drummond's Crazy Chocolate Shakes
Make sure to have plenty of sweet treats on your game day menu, like The Pioneer Woman's Crazy Chocolate Shakes. For the ganache, you'll need semisweet chocolate, bittersweet, chocolate, and heavy cream. You'll also need plenty of vanilla and chocolate ice cream, and any syrup and toppings you can think of.
RELATED: 'The Pioneer Woman' Ree Drummond's 7 Tips to Grill the Perfect Burger
1. 'The Pioneer Woman's' Chocolate Chip Cookie Ice Cream Sandwiches
Speaking of sweet treats, Drummond's Chocolate Chip Cookie Ice Cream Sandwiches are sure to be a hit with your family and friends. Just don't skip the coffee, millet, and flax because they really do make a difference.
New episodes of The Pioneer Woman air Saturday mornings on The Food Network.