'The Pioneer Woman': Ree Drummond Can't Live Without This Surprising Small Kitchen Appliance
Ree Drummond has been the star of Food Network's The Pioneer Woman for a decade. The Oklahoma native has shared countless recipes with viewers, and most who follow Drummond know she loves to keep things easy — and hearty.
As a mother of four kids, Drummond is always looking for sneaky ways to save time and get creative. And it turns out she can't live without one small kitchen appliance that helps her accomplish both.
'The Pioneer Woman' star Ree Drummond is just as much a busy mom as she is a celebrity
Though most know Drummond as a celebrity chef, that certainly isn't how she started out. Drummond married her husband, Ladd, back in 1996, and the two welcomed four kids. Drummond started her Pioneer Woman blog to document life as a mother of four on a ranch. But people couldn't get enough of her family-friendly recipes.
From there, Drummond's Food Network show was born. But she has never forgotten what's most important to her — being a mother. Despite all the fame and success, Drummond even credited becoming a mom as her most life-changing moment. Now, Drummond still focuses on cooking for her family — it's what her show is all about.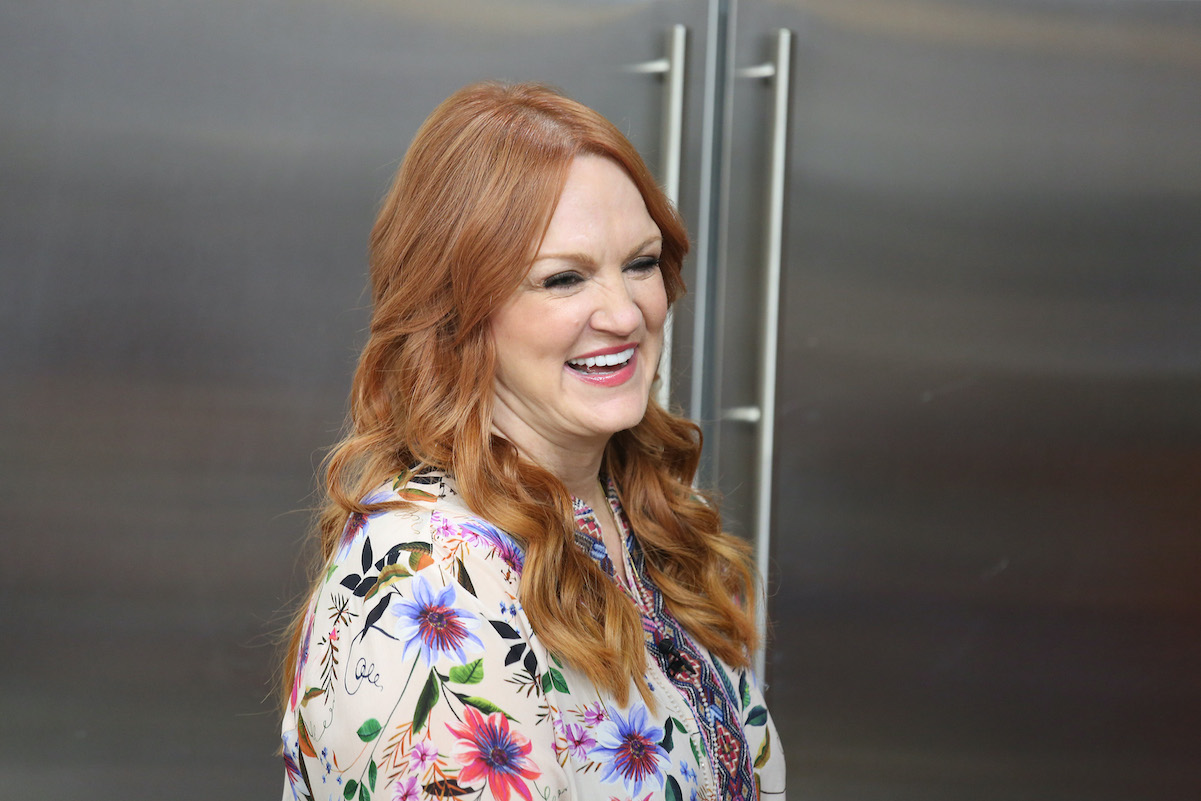 RELATED: 'The Pioneer Woman': Ree Drummond Once Revealed the Biggest Piece of Advice Her Mother Gave Her About Cooking
Ree Drummond can't live without her waffle maker
With so many kids to feed — and so little time — Drummond is always looking for new ways to please the crowd that is her large family. Plus, after so many years of doing a show, nothing is off the table when it comes to creativity. And Drummond can't live without her waffle maker — a small appliance that she has used to create so many more decadent dishes than just waffles.
Drummond has posted about her waffle maker recipes to Instagram, and the versatility of the appliance is what draws her to it.
Though designed for waffles, the waffle maker can cook anything from hash browns to panini and pizza. Plus, since you simply have to turn it on and rotate it once (or sometimes, not at all) it makes ready-to-go meals in minutes for those days when kids have sports, school, or other activities.
Drummond's best waffle maker recipes require few ingredients
Drummond has a few easy recipes up her sleeve when it comes to utilizing the waffle maker. She makes mean waffle maker hash browns, which require only basic ingredients, such as frozen hash browns, butter, cheddar, and ham.
Drummond also uses the waffle maker for pizza. Drummond cooks the dough separately in the waffle maker, then opens the lid and adds toppings such as sauce, pineapple (though this is optional), various vegetables, and finally plenty of mozzarella. She then closes then lid and let's the waffle maker melt the cheese into gooey deliciousness.
And finally, hearty bread is the base for waffle maker panini. Drummond's other ingredients include mozzarella, tomato, and pesto, and the waffle maker goes to work turning typical bread into a crispy, crunchy sandwich.