'Pioneer Woman' Ree Drummond's Easter Menu Includes 1 Traditional Baked Good
The Pioneer Woman Ree Drummond has a ton of ideas for your Easter menu, and they're not just for Sunday. Drummond has a number of yummy suggestions for the entire three-day weekend. From tasty sweet treats to hearty sides to a show-stopping main dish, Drummond has you covered.
To begin the holiday weekend menu, the Food Network star has a recipe for a traditional baked good that she delivers to friends on Good Friday.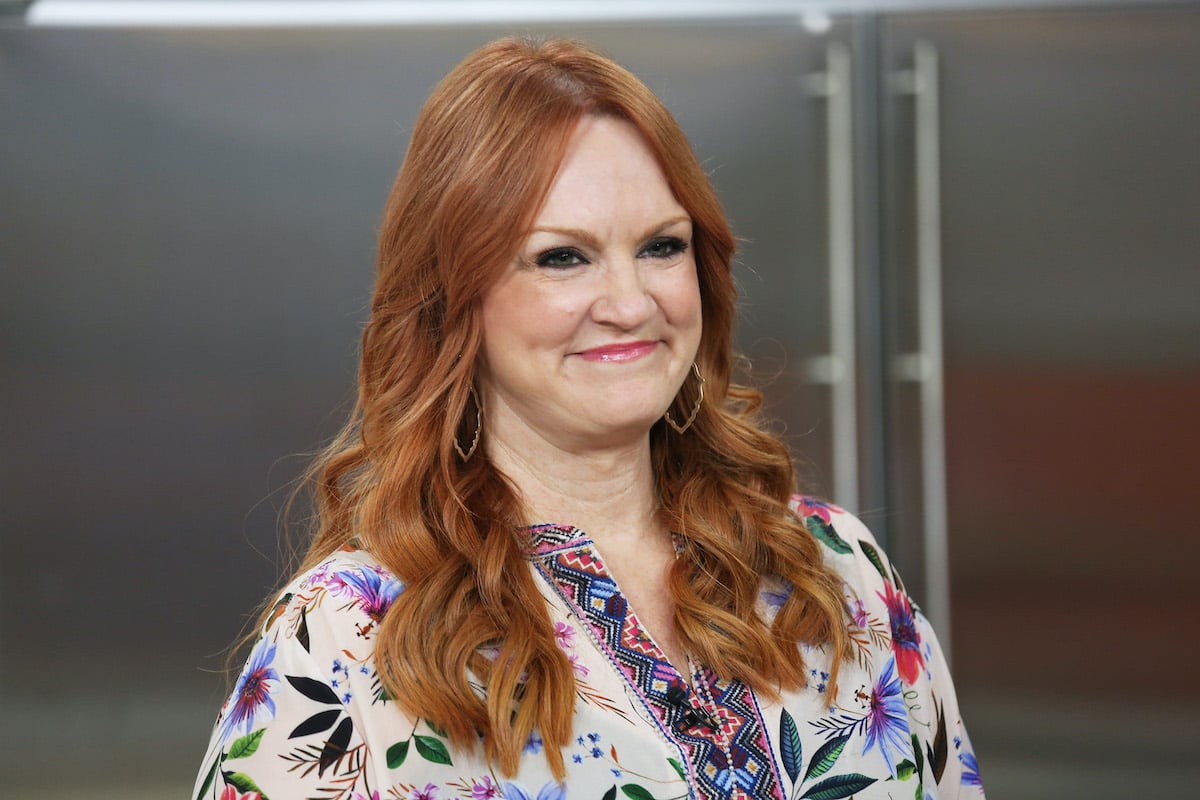 The 'Pioneer Woman' Ree Drummond suggests a fabulous spring lunch on Saturday
While the kids are decorating their Easter eggs on Saturday, Drummond recommends serving up a fabulous spring lunch of Tortellini Primavera. This easy recipe takes just 35 minutes to make, and requires a large pot and skillet.
To begin, you'll cook one pound of cheese tortellini in boiling water for a couple of minutes less than what the package directions call for. In the skillet, you'll melt some butter with garlic and onions. Then you'll add cauliflower, carrots, and asparagus.
To finish this dish, you'll need chicken broth, grated Parmesan, heavy cream, frozen peas, cooked ham, salt and freshly ground pepper and fresh basil leaves.
Krispy Eggs for Easter Sunday Potluck
You'll need a sweet treat for your Easter Sunday potluck at church, and Drummond suggests her yummy Krispy Eggs. You'll need plastic Easter egg molds and a clean egg crate to make this treat. The only ingredients this recipe calls for is: four tablespoons of salted butter, a 10-ounce package of mini marshmallows, six cups of rice cereal, 12 small chocolate Easter eggs, and assorted sprinkles.
Melt the butter over low heat in a large saucepan, then add the marshmallows and stir until melted. Remove the pan from the heat before adding the rice cereal and stir until well coated. Next, take small amounts of the mixture and fill both sides of a plastic egg. Slightly overfill one side. Press a chocolate egg into the center of one side. Close the plastic egg to shape your treat.
Release the cereal egg from the mold and decorate with sprinkles. Set aside in an egg crate until they are set.
Ree Drummond has a recipe for Easter Crudites with Spinach Dip
The kids get to bring Krispy Eggs to the Sunday potluck. But Drummond suggests Easter Crudites and Spinach Dip for the adults. This spinach dip recipe calls for frozen spinach, sour cream, mayo, green onions, carrots, garlic, lemon, salt, and pepper. You'll also need a hollowed-out head of red cabbage to hold the dip.
For the veggies, Drummond's recipe includes asparagus, kale, carrots, celery, red bell peppers, broccoli, cauliflower, radishes, green onions, and jicama.
The Food Network star delivers a traditional baked good on Good Friday
Drummond loves to begin Easter weekend with a traditional baked good that she delivers to friends – Hot Cross Buns. This intermediate recipe does take some time, but the results are worth it.
Ingredients (Yields 18 buns):
Buns:
2 cups whole milk
1/2 cup canola oil
3/4 cup granulated sugar
1 package (2 1/4 teaspoons) active dry yeast
4 1/2 cups all-purpose flour, plus more for flouring
1/2 teaspoon (heaping) baking powder
1/2 teaspoon (scant) baking soda
2 teaspoons salt
1 teaspoon cinnamon
Additional spices, such as cardamom, nutmeg or allspice, optional
1/2 cup raisins
Glaze:
1 egg white
Splash of milk
Icing:
1 egg white
Powdered sugar, as needed
Milk, as needed
This yummy baked good will take approximately three-and-a-half hours from start to finish. Drummond has a video where she gives step-by-step instructions for best results.
'The Pioneer Woman' Ree Drummond suggests Glazed Easter Ham for the main dish
For a delicious Easter dinner, Drummond suggests her recipe for Glazed Easter Ham. You'll need one whole fully cooked bone-in ham, whole cloves, brown sugar, spicy brown mustard, a can of Dr. Pepper or Coke, and apple cider vinegar.
For a hearty side dish, Drummond's Best Scalloped Potatoes and Ham is a family favorite. But it's also an amazing dish by itself. This means it's a perfect Monday dinner idea to use up that leftover ham.
The Pioneer Woman airs Saturdays on The Food Network.