'The Pioneer Woman' Ree Drummond Is Making the Best of Staying Home With Her New 'Miniseries'
The Pioneer Woman star Ree Drummond is used to having a full camera crew in front of her while filming her popular Food Network show. But these days, times have changed, and the filming has been put on hold due to coronavirus concerns.
Drummond hasn't let the pandemic stop her from entertaining her fans. She recently launched a new "miniseries" of her cooking show — and her kids are behind the camera.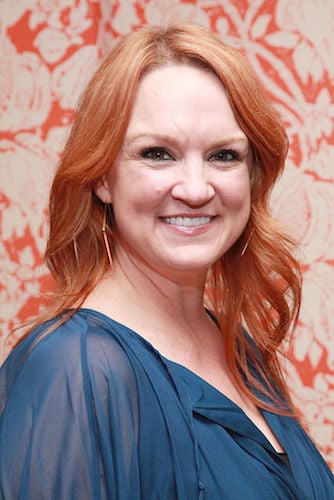 'The Pioneer Woman' has been on Food Network since 2011
When Drummond was in college, she was never planning to become a stay-at-home-mom with a multi-million-dollar cooking franchise. Drummond actually had plans to attend law school, but when she met her husband, Todd, at a bar in Oklahoma, she put her future plans on hold to start a life with him.
Before she knew it, she was starting a blog about living with four kids on an Oklahoma ranch. The blog took off, and she was eventually approached about a Food Network show. The Pioneer Woman premiered in 2011, and these days, Drummond is a household name.
Drummond's kids have grown up on the show
A big part of Drummond's show is keeping it real with her fans. She often features her kids and discusses their lives as well, from playing sports to dealing with homeschooling to helping out on the ranch. And many of her recipes revolve around her family's busy schedule.
Fans have watched Drummond's kids grow up, as they often make appearances. When the show started, her youngest son, Todd, was only around seven years old, and her oldest daughter, Alex, was just a young teen. These days, Alex is out of college, and Todd is in high school.
Her kids are now behind the camera for her new 'miniseries'
Since the world is at a standstill, Drummond hasn't been able to film new episodes of her Food Network show. But with all of her kids home, she's found a loophole — she's launched a new, four-episode "miniseries" (as she called it on Instagram) of her show, which is filmed entirely by her family.  
In the series, everything is essentially the same, minus the professional camera crew. Drummond's daughters and nephew have done most of the filming, and the camera quality isn't quite as good as the regular show. From the looks of it, the show is filmed mostly on an iPhone, though Drummond probably wears a microphone to help with the sound. She's whipping up easy recipes that are perfect for those who want to get a bit creative but might not have her same cooking skill.
The miniseries humanizes the cooking process
Since Drummond and her "camera crew" are doing things on the fly, there's no room for editing the mistakes. But it actually humanizes the cooking process a bit. Cooking shows always make time in the kitchen look super easy, when in reality, Drummond might drop the butter or microwave the mug cake for the wrong amount of time. It adds a humorous touch to the 30-minute episode and shows that even the most well-known cooks and chefs aren't always perfect. The next episode airs on Saturday, April 25 at 10 a.m. EST.