Pioneer Woman Ree Drummond Reveals What Her Kids Told Her Before Filming 'Candy Coated Christmas' — 'Don't Say Anything Cheesy'
Ree Drummond's Christmas movie, 'Candy Coated Christmas', hasn't premiered yet — it begins streaming in November 2021 — but 'The Pioneer Woman' host's already spilled on what her kids told her before she filmed the movie. Some cheered her on (Paige, Alex) while others warned her against cheesy lines (Bryce).
As the saying goes kids say the darndest things.
Ree Drummond, the host of Food Network's The Pioneer Woman, is trading her cooking show for a movie set. The 52-year-old's gearing up for her acting debut in Candy Coated Christmas and now she's sharing the sweet and hilarious words her kids had for her before filming the movie. 
Ree Drummond's Christmas movie character is a lot like her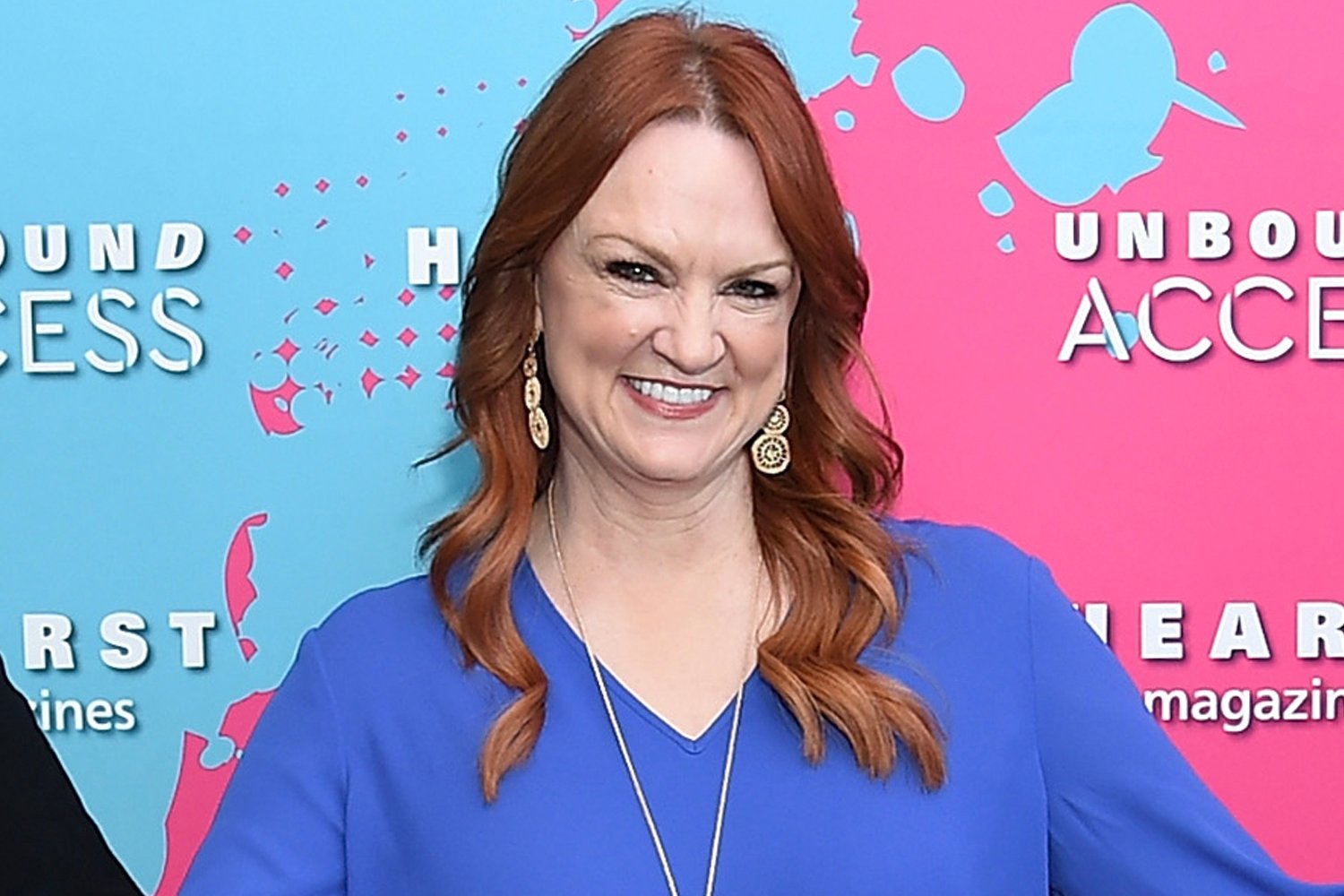 Drummond's doing something new. However, her Candy Coated Christmas character isn't too much of a stretch. The Pioneer Woman host plays Bee, the owner of a bakery in the charming town of Peppermint Hollow. Like her character, Drummond also owns a bakery. The Pioneer Woman Mercantile is a bakery and deli located in Pawhuska, Oklahoma, the same place where Drummond lives and films her cooking show. 
Drummond's not the star of Candy Coated Christmas. Bee is a supporting character who befriends a young woman (Molly McCook) when she returns to her mother's hometown. Drummond's character takes it upon herself to introduce the newcomer to everyone in Peppermint Hollow and, yes, baked goods are involved.
The Drummond kids offered advice and words of encouragement before filming on 'Candy Coated Christmas' began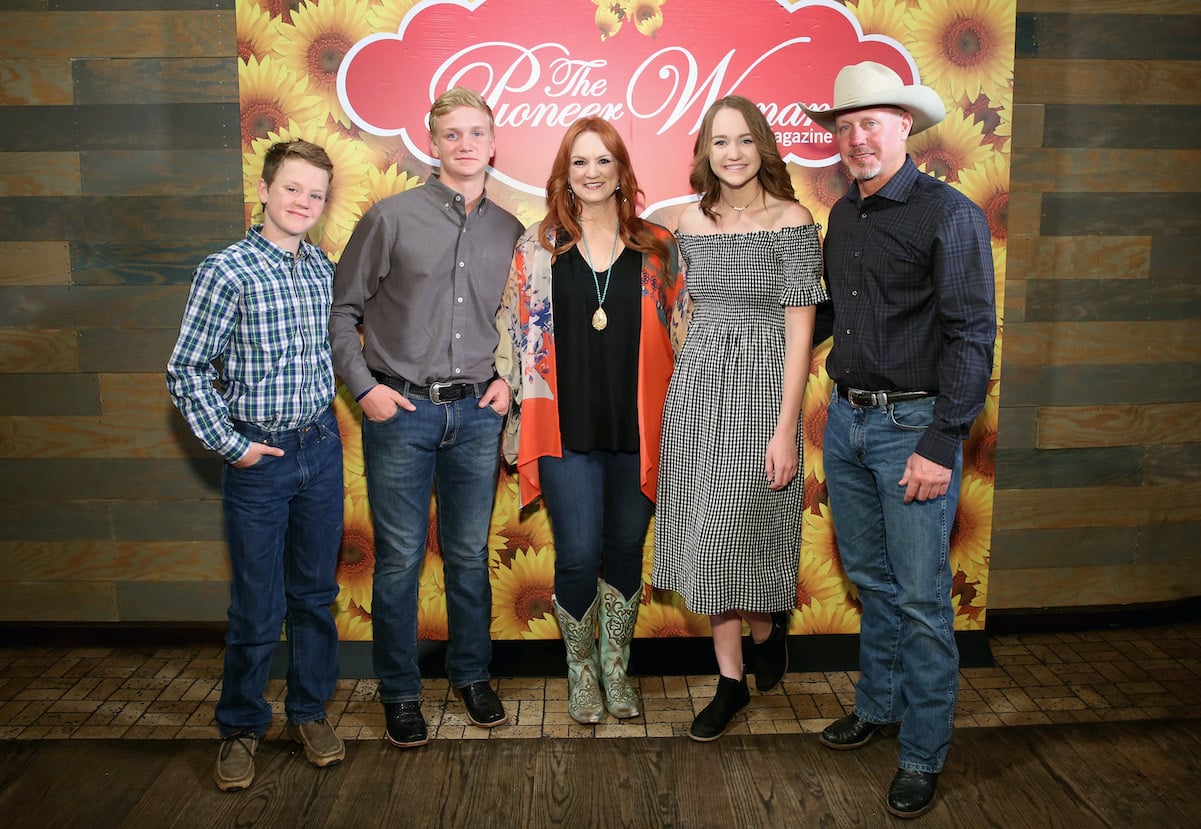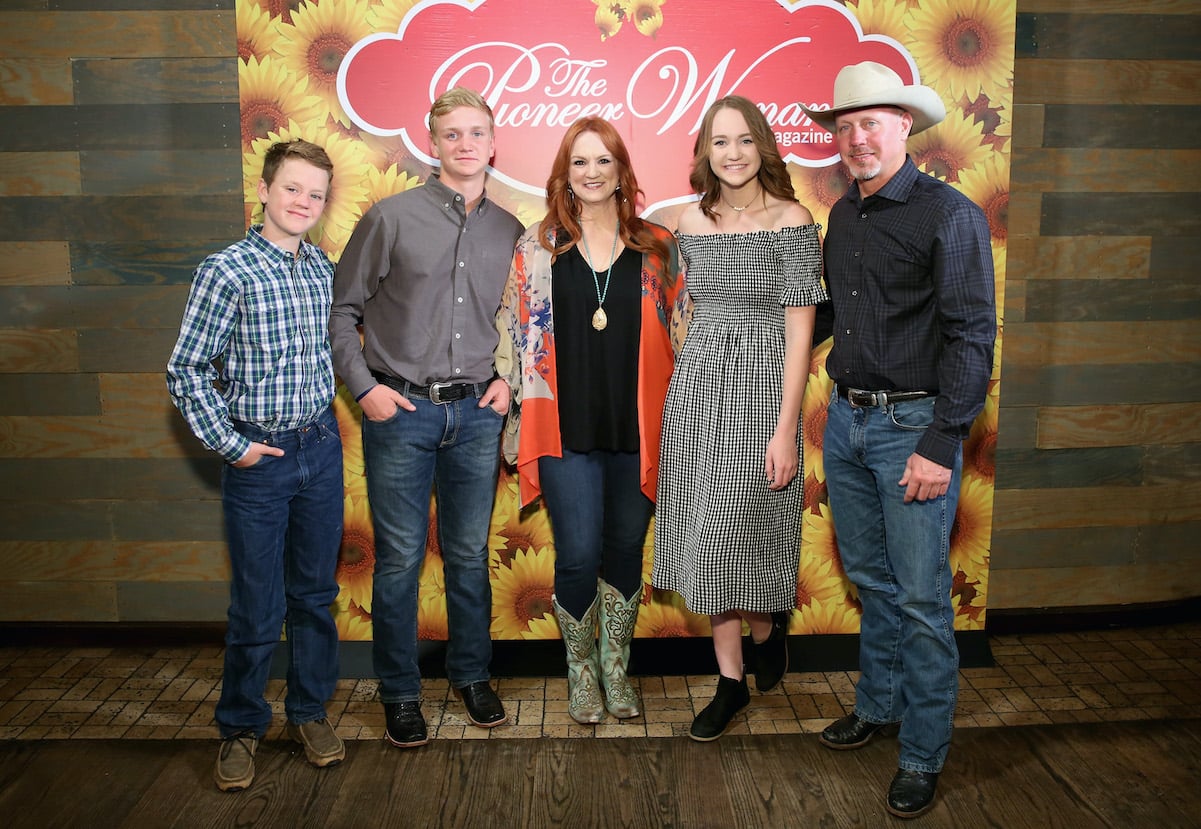 The star of The Pioneer Woman revealed in a September 2021 interview with ET what the Drummond kids — Paige, Alex, Bryce, Todd, and "bonus kid" Jamar — told her before she left for Utah to film Candy Coated Christmas. There were words of encouragement and a suggestion to avoid any "cheesy" lines.
"My girls were saying, 'Go Mom, you've got this, slay queen,' and my youngest said, 'Go, Momma,' and Jamar was encouraging and then Bryce, my 18-year-old said, 'Don't say anything cheesy, please.' So that was like the last message I received from my supportive family," Drummond said.
'The Pioneer Woman' host got some coaching prior to making her acting debut
Besides the aforementioned comments from her kids, Drummond prepared for the role of Bee by working closely with the movie's director, Ellie Kanner. 
"I had a call with Ellie, the writer and director, and we literally just read through the lines on Zoom. She really kinda coached me through the scenes and gave me things to think about and so when I landed here in Utah, I kinda had that moment where I thought, 'There's literally no going back now,' and I'm actually gonna have to act," Drummond said. 
So why did Drummond accept the role? The opportunity to be in a Christmas movie was simply too good to pass up. After getting the offer it took her all of two seconds to agree to appear in Candy Cane Christmas. Then the nerves set it that she'd actually be acting in a feature film.
Candy Coated Christmas begins streaming on Discovery+ in November 2021.