'Pioneer Woman' Ree Drummond's Secret to Pancakes Is Lemon Juice
Ree Drummond has been on the Food Network for almost a decade now. In that time, she's shared countless tips with her fans on air.
Ree Drummond has been on the Food Network for almost a decade now. In that time, she's shared countless tips with her fans on air, but her cooking career is actually older than that.
Drummond started her blog, The Pioneer Woman, back in 2006. That's where she first shared her recipes, and details about life on her Oklahoma ranch. But a lot of her tips are applicable to all families, not just southern ranchers.
Pancakes are a staple of any breakfast table, and Drummond has an interesting take on the classic buttermilk version. 
Ree Drummond has a lemon pancake recipe up on her 'Pioneer Woman' blog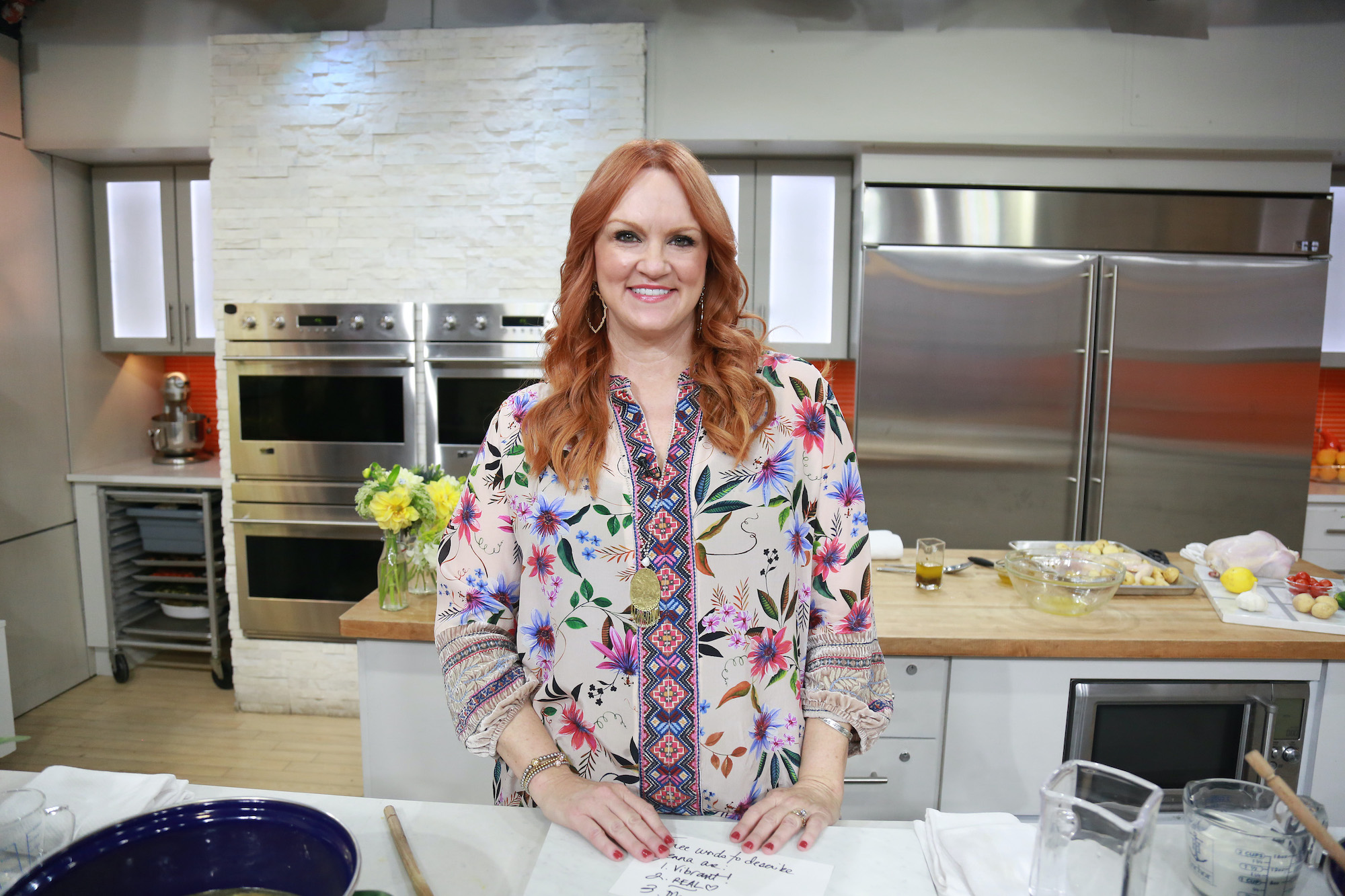 For a fresh take on traditional pancakes, Drummond likes to add a little bit of lemon. Her recipe is simple enough, and boasts a 15 minute prep time, even with the additional ingredient. According to the Pioneer Woman blog, the lemon pancakes require all the same ingredients as traditional pancakes, plus two lemons. The lemons are used for the zest and juice. First, zest both lemons. Then add the juice of one and a half to the pancake milk.
From there, the recipe reads much like a regular pancake recipe. Mix the dry ingredients then add in the wet ingredients like the lemon juice-milk mixture and eggs. The lemon zest comes last, mixed into the batter just like the other ingredients. Despite the extra ingredients, these pancakes aren't cooked any differently than regular pancakes. Drummond even recommends dousing them in maple syrup before eating!
For more traditional pancakes, try Ree Drummond's Perfect Pancake recipe
Drummond isn't a one-trick pony when it comes to pancakes. She has a recipe for lemon pancakes, but that's not the only pancake recipe on her blog.
A search for the word "pancakes" on her website brings up 166 results. Some are reviews of pancake-related products, but many are recipes, including the "Perfect Pancake Recipe," "Hot Cocoa Pancakes," "Pumpkin Spice Latte Pancakes," and even "Butternut Squash Pancakes."
According to Drummond, while there may be many kinds of pancakes, one reigns supreme. She has a "Perfect Pancake" recipe on her site, and it's been there for a while. The recipe was posted in 2009, just three years after she started her blog.
There's not much innovation in Drummond's traditional pancake recipe. It seems to have the same ingredients as most other recipes. Drummond doesn't provide many additional tips for how to make these pancakes perfect, probably because pancakes are pretty great on their own. She does, however, advise readers to "Serve with an obscene amount of butter and warm syrup."
After breakfast, try Ree Drummond's exercise routine to work off those calories 
Everyone loves pancakes. Not everyone loves the extra pounds that eating a ton of pancakes will pack on. But there is a way to enjoy all of Drummond's various pancake recipes without feeling guilty about it.
Drummond has shared her favorite exercise routines, which would be perfect for a post-pancake workout. After trying a few different methods to lose weight, Drummond settled on eating a healthy, low-carb diet and getting exercise in whenever possible. 
Drummond enjoys pilates, rowing on her rowing machine, and walking with her dog. Those exercises are mostly accessible to anyone. Although not everyone can afford a rowing machine in their house, pilates videos can be found for free on YouTube and other apps. Walking is free as well. As far as Drummond's low-carb diet, it probably doesn't include pancakes.
But Drummond herself admits that her goal in life isn't to be skinny. She loves food, but sometimes has to moderate to keep from gaining an unhealthy amount of weight.