1 of 'The Pioneer Woman' Ree Drummond's Favorite 4th of July Desserts Is This 'Fun, Festive' Family Heirloom Recipe
Nothing says celebrations like cake and for Ree Drummond, nothing says the 4th of July like a nice slice of a favorite family recipe, Strawberry Sparkle Cake.
Here's how to put together The Pioneer Woman's beloved treat.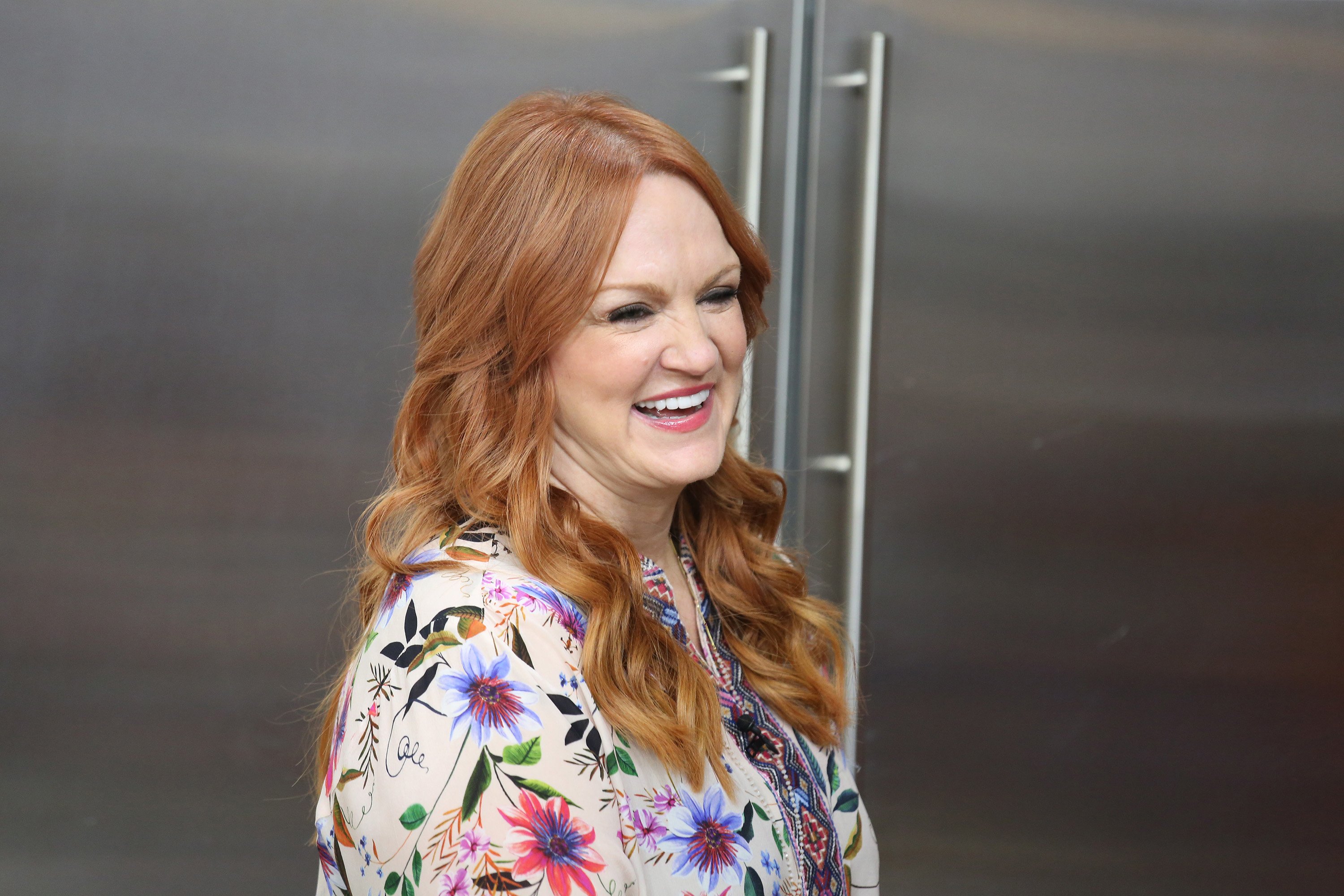 1 of Drummond's favorite recipes came from her husband's family
As the mother of five states on her Pioneer Woman website, one of her favorite recipes (full recipe and instructions here) is Strawberry Sparkle Cake and it has a history in her husband Ladd's family.
"From my husband's great-great grandmother's collection of old-time recipes," she wrote. "Yummy angel food cake with a strawberry filling and whipped cream icing. So fun and colorful!"
The heirloom recipe is so simple with easy-to-find ingredients including over a dozen egg whites, cream of tartar, sugar, cake flour, salt, vanilla, strawberry gelatin, frozen sliced strawberries, heavy cream, and sugar. You'll need to have on hand a mixer, and a tube pan.
How to put together Drummond's Strawberry Sparkle Cake
To make this recipe that Drummond calls a "fun, festive, fresh, fabulous cake," start by assembling the angel food cake components and then spooning the batter into the tube pan. The cake bakes for 45 minutes in a 350-degree oven. Once it's done baking, Drummond says to immediately invert it "on a wine or vinegar bottle" and to allow it to "cool completely while hanging upside down."
Now for the yummy strawberry filling: the strawberry gelatin is stirred with boiling water and then the frozen berries are immediately stirred in and the mixture set aside.
A portion of the cooled cake is cut from its bottom to create a "trench" where the filling will go. The television personality calls for "carefully" spooning the gelatin mixture into the space you've created in the cake, and the piece you cut off is placed back on over the filling. Refrigerate the cake for a few hours.
While it's in the fridge, whip together some homemade whipped cream with the cream and sugar until it's stiff. Spread it over the cake and you're ready to serve a recipe beloved by many Drummonds over generations.
Reviews for the festive Independence Day sweet treat
Drummond's fans commented on the easy dessert and some pointed out that if you're short on time, store-bought angel food cake is fine: "One of the best cakes I've ever eaten. I found that a store-bought angel food cake works just as well and cuts back SO much time."
"Absolutely delicious and a beautiful presentation," said a home cook. "Our entire family loved this cake. Moist and a wonderful burst of strawberry gelatin mix."
Another reviewer noted that the amount of boiling water called for could make her filling too liquidy: "I instinctively knew that 2-1/2 cups of water plus the 1 lb. container of frozen strawberries would make it way too watery. I used the quick set method – 3/4 cup boiling water, 1/2 cold water and the frozen strawberries. Making the cake was super easy. Although angel cake never really rocked my world, this recipe was the BEST angel food cake I have ever eaten."
RELATED: 'The Pioneer Woman': Ree Drummond's 4 Best 'Cheap and Easy' Budget-Friendly Recipes