'Pioneer Woman' Ree Drummonds' Top 11 Pasta Recipes on Food Network
The Pioneer Woman Ree Drummond has always shot her popular Food Network show at the Oklahoma ranch she shares with her husband and four children. But the pandemic has still forced her to make some big changes.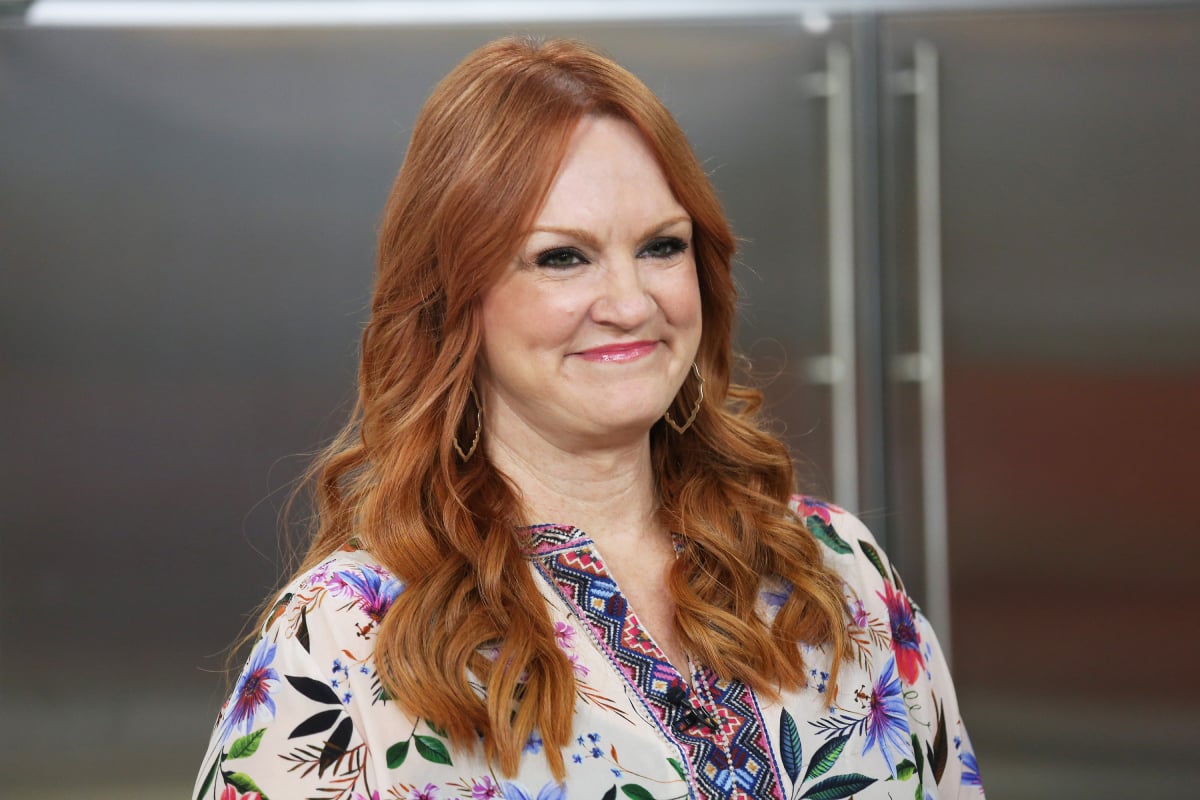 'The Pioneer Woman' Ree Drummond opens up about the pandemic
It's been a constant kind of refiguring and rethinking and reframing of everything," Drummond recently told the Chicago Sun-Times. "But, that's not a bad skill to learn anyway, just to be flexible and be open to change."
Drummond has a new cookbook scheduled for release in early October, as well as a collection of essays slated for November. She has continued to work on those projects while in quarantine, and she also shot new episodes for her Food Network series.
RELATED: 'Pioneer Woman' Ree Drummond Reveals Her Favorite Quick and Easy Meals to Revive Your Dinner Menu
The pandemic resulted in her children – Alex, 23, Paige, 20, Bryce, 17, and Todd, 16 – all being home at the same time "for a good two months." And while the kids were on the ranch, they replaced their mom's crew and shot the new episodes with their phones.
Food Network recently announced that they ordered 12 more family-shot episodes of Pioneer Woman, and they will begin airing on August 15. Drummond says that the new episodes are "good for the time we're in," and they reflect where her cooking is on any given day.
"It's pretty simple, it's pretty quick, easy and it's tasty' cause I've got these picky teenagers to cook for," said Drummond.
'The Pioneer Woman's' top 11 pasta dishes
Pasta Primavera
Drummond's easy recipe for this pasta dish is considered a "clean-out-your-refrigerator meal." Ingredients include a variety of fresh vegetables, and the pasta is tossed in a wine-spiked cream sauce.
Linguine with Clam Sauce
This special recipe was the first dish that Drummond cooked for her husband, Ladd, when they were dating. It is absolutely delicious, but now she laughs about the choice because her cattle rancher husband is a meat and potatoes guy.
Pantry Pasta
After cleaning out the refrigerator with Drummond's Pasta Primavera, fans can clear out their pantry with this easy recipe for Pantry Pasta. The bold sauce features canned tomatoes, pesto, briny olives, and artichoke hearts. It is ready in just 30 minutes.
Alfredo Sauce
This must-have recipe is super easy, calls for just a handful of ingredients, and can be used with any type of pasta you choose.
Chicken Florentine Pasta
A quick and easy dish for a crowd, this recipe can be completed and on the table in just 16 minutes.
Pasta with Tomato Cream Sauce
The heavy cream and butter in this tomato sauce recipe takes the dish to a whole new level.
RELATED: The Pioneer Woman Ree Drummond's 11 Perfect Recipes From the Food Network
Kid-Friendly Pasta Salad
This recipe features crispy bacon and creamy cheddar cheese, plus a simple dressing with a mayonnaise base.
Penne alla Vodka
Drummond gives the tomato-cream sauce in this recipe some extra kick by adding red pepper flakes and vodka.
Quick Shells and Cheese
This ultimate comfort food only takes 15 minutes to make, and the gooey, melty cheese sauce gives this dish amazing flavor and an ultra-creamy texture.
Stuffed Shells
This family-friendly pasta dish features jumbo pasta shells filled with ricotta and Romano cheese.
Pasta Puttanesca
Don't be afraid of the anchovies in this dish! The filets essentially dissolve when they cook in the sauce, leaving behind nothing but incredible umami flavor.
New episodes of The Pioneer Woman: Home Sweet Home return to the Food Network on August 15.