'Pirates of the Caribbean' Actor Revealed That Tabloids Were 'Extremely Nervous' About Losing The Johnny Depp Case
Actor Greg Ellis who appeared alongside Johnny Depp in Pirates of the Caribbean revealed in July that reporters and editors from The Sun and the tabloid media were worried about Depp's lawsuit.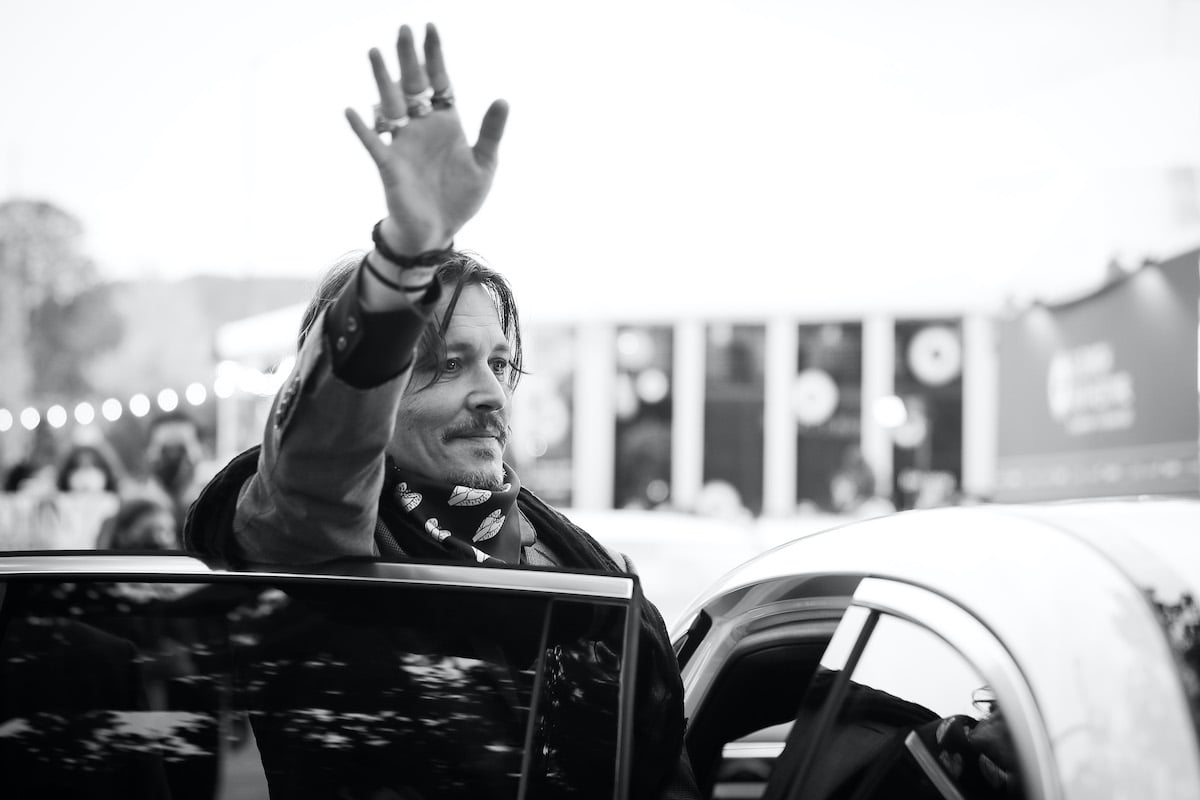 Depp sued The Sun for referring to him as a "wife beater" during his split from wife Amber Heard. Depp lost the libel suit in early Nov. But Ellis revealed that tabloid newspapers were jittery that he could have won.
"Reliable sources in the British media are telling me off the record that not only did the press corps believe Johnny Depp, that internally, The Sun newspaper are also beginning to believe the case is lost," he shared in a Facebook video.
"The managing editors of all the tabloid compact and possibly in broadsheet media, are extremely nervous about the ramifications for them if The Sun newspaper loses this case," Ellis added. He dedicated a segment in July from his video show, The Respondent in support of Depp's case.
Johnny Depp's career takes a hit
Ellis continued in his video sharing that a hit to the British media could change the face of reporting and law. In light of the new judgement, Depp's career and reputation is what ended up taking the hit.
Depp was released from his Fantastic Beasts contract shortly after the legal decision was announced, Deadline reports. "Johnny Depp will depart the Fantastic Beasts franchise," according to a statement from Warner Bros. "We thank Johnny for his work on the films to date. Fantastic Beasts 3 is currently in production, and the role of Gellert Grindelwald will be recast. The film will debut in theaters worldwide in the summer of 2022."
Depp also released a statement on Instagram. "I wish to let you know that I have been asked to resign by Warner Bros. from my role as Grindelwald in Fantastic Beasts and I have respected and agreed to that request," he shared in a typed letter image. "The surreal judgment of the court in the U.K. will not change my fight to tell the truth and I confirm that I plan to appeal."
Greg Ellis recalls Johnny Depp as being creative and thoughtful
"The first movie, we did a read-through for it at the Viper Room" Ellis told Showbiz Cheat Sheet in July. "And nobody had any idea that Pirates was going to be a hit."
"Disney chose Pirates and they were really nervous about how to approach Pirates," he continued. "I remember Johnny did a costume test for the heads of Disney. And he over elaborated every piece of his costume. So instead of five pieces of jewelry, it was 10, etcetera, etcetera."
"Then he went in because they were all so nervous about the drunk effeminate pirate," he recalled. "But [he was] a true movie star. He was like, 'How about I take four rings off, how about two dreads off?' And he got back to the place where he wanted to start originally."
Ellis played Lieutenant Commander Theodore Groves in three of the Pirates films and told Express.co.uk Depp should reprise his character of Captain Jack Sparrow for the final installment of the franchise.
"If Jack Sparrow isn't a key, if not the key element, to wrapping up a multi-billion dollar franchise, is it not akin to not having Captain Kirk in [the original] Star Trek?" he said.