Which 'Pitch Perfect' Co-Star Does Anna Kendrick Want to Serenade Her?
These pitches are all pretty talented singers. Here's what Anna Kendrick had to say about her 'Pitch Perfect' co-stars, including Rebel Wilson.
Anna Kendrick had a few iconic roles throughout her career. One of her most prominent was as the leader of an award-winning a capella group in the movie Pitch Perfect. Which of the Barden Bellas would Anna Kendrick want to serenade her? Here's what the actress had to say about her talented (and hilarious) co-stars. 
Anna Kendrick has a starring role in 'Pitch Perfect'
It's not easy being the best a capella group at Barden University. Thanks to the help of the freshman DJ, Becca, the Barden Bellas rise to the top. Released in 2012, Pitch Perfect tells the story of one girl group on their road to their competition at Lincoln Center. There's a few bumps along their road to success and, of course, a few iconic covers of popular songs.
The main character of the movie, Becca, is portrayed by singer, actress, and comedian Anna Kendrick. The performer later commented on her co-stars and fellow Bella performers, like Rebel Wilson, Brittany Snow, and Anna Camp.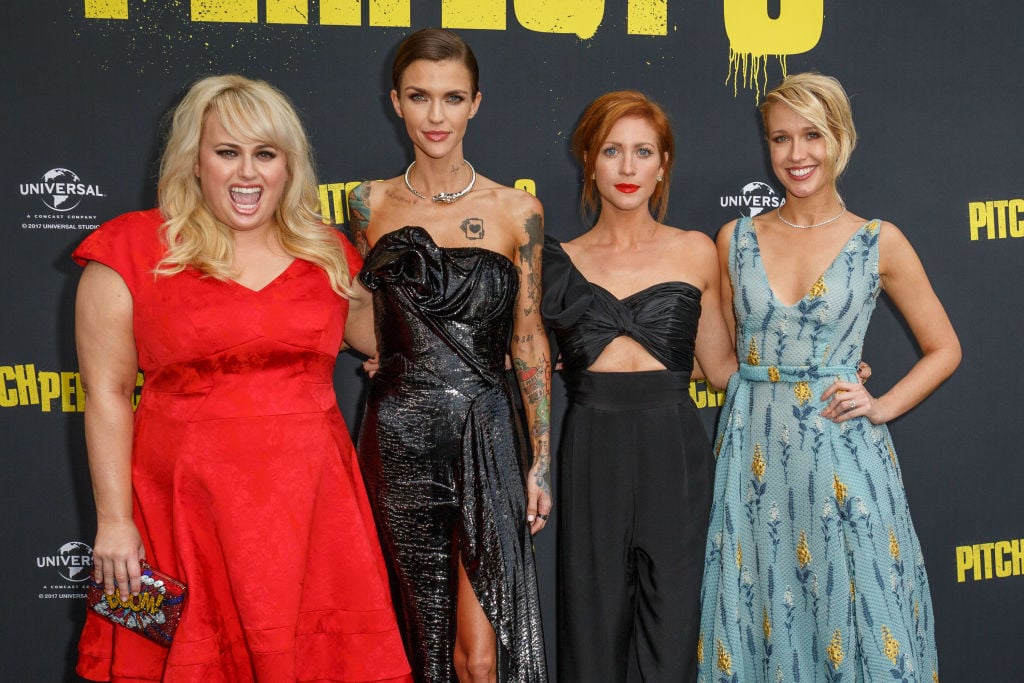 The actress shared which of her 'Pitch Perfect' co-stars she wants to be serenaded by
Of all the Pitch Perfect characters, there was no one quite like "Fat Amy," portrayed by Rebel Wilson. This character had a lot of spunk and talent, and the actress behind the Pitch Perfect character is no different. 
She even appeared in one of the Disney Family Sing-Along events, broadcasted during the coronavirus (COVID-19) pandemic. It's actually Rebel Wilson that Anna Kendrick would want to serenade her. 
"Rebel Wilson for sure," Anna Kendrick said during an interview with the Los Angeles Magazine. "I've heard a lot of technically great singing in my life, and there are times when you just want a passionate Australian to throw things like pitch and tone out the window in favor of soul and emotion. It's not that she's not a proficient singer, it's that she doesn't let that get in the way of the message."
Anna Kendrick sang in a few other movie musicals
This performer didn't stop her love of musical theater there. She's appeared in a few other movie musicals across her career. That includes Disney's adaptation of Into The Woods, which features actors like Chris Pine, Emily Blunt, Meryl Streep, and James Corden. 
Anna Kendrick portrayed Cinderella, performing songs like "On the Steps of the Palace," "Your Fault," and "No One Is Alone." For the movie adaptation of The Last Five Years, Anna Kendrick portrays one of the main characters, Cathy Hyatt. 
This movie tells the story of a failed relationship from the perspective of the two partners. The musical includes a number of moving songs performed by this actress, including "Climbing Uphill." She also appears as the title character in the Disney+ original holiday movie, Noelle.