'Point Break' Writer Explains Why Keanu Reeves, Patrick Swayze Reshot the Ending
Point Break was a Keanu Reeves classic. It inspired a live stage show, a remake and even talk of a sequel at one point. Fans of the movie may have always wondered about the ending of Point Break, which seems like a reshoot. Screenwriter W. Peter Iliff confirmed it was, and explained why the original ending changed.
[Warning: This article contains spoilers for the end of Point Break.]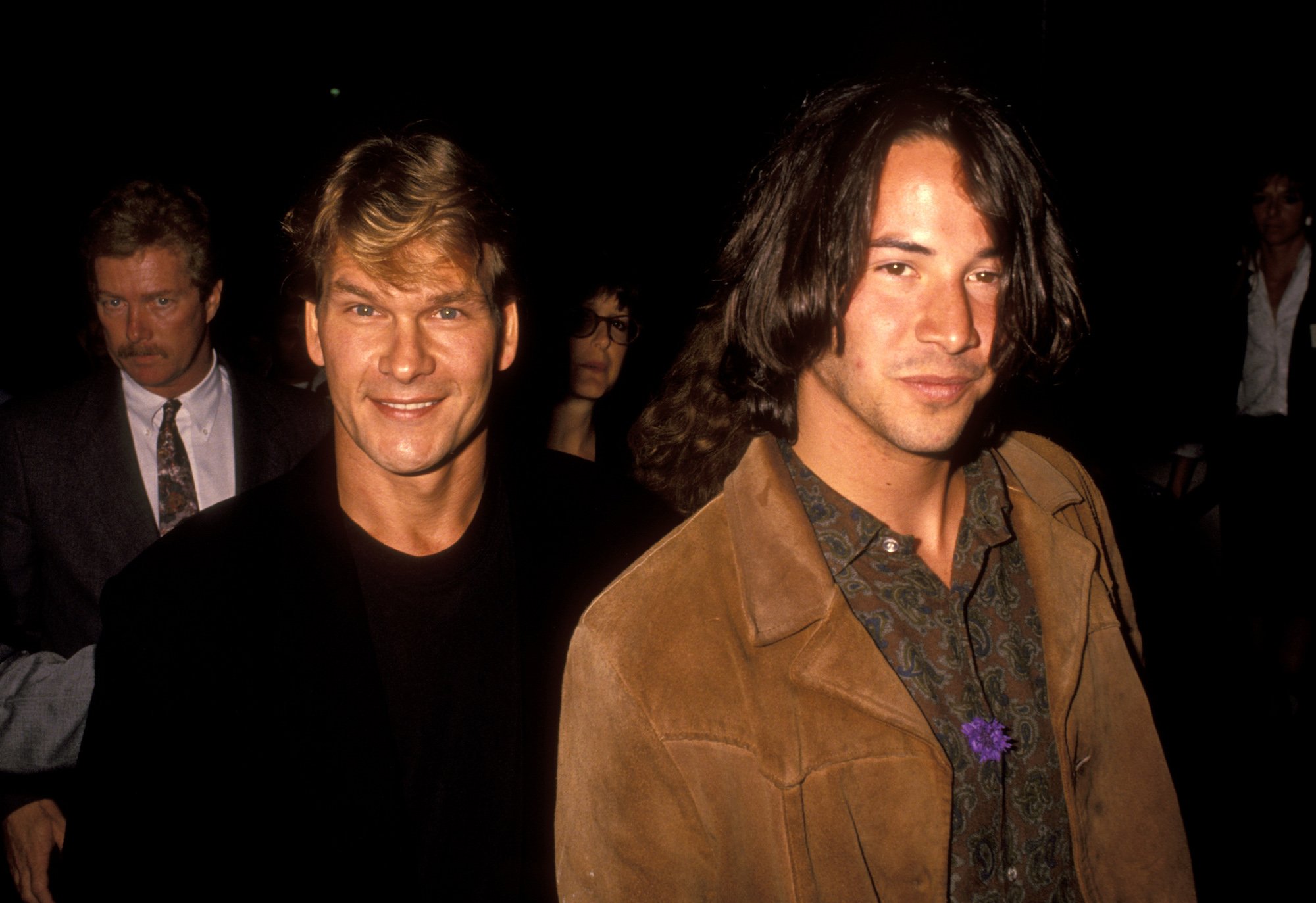 Iliff was a guest on the Script Apart podcast on Nov. 16, 2021. He explained his original ending to Point Break and why it required a reshoot with Reeves and Patrick Swayze. 
'Point Break' always ended with the 50 Year Storm
The end of Point Break was always that Johnny Utah (Reeves) let Bodhi (Swayze) surf the 50 Year Storm. Iliff's point was that Utah let Bodhi die by the samurai code, with honor. However, the first ending with just the wave wasn't enough.
RELATED: Keanu Reeves Reacts to Fans Who Say 'The Matrix' Changed Their Life
"They shot it and Larry Gordon, it was his first film at his new company Largo and said, 'I need a fight,'" Iliff said on Script Apart. "And we're like well, it's this thing with honor. Why are they going to fight? 'No, you've got to have a fight.' I think [director] Kathryn [Bigelow] reshot that scene months later and it was a fabulous fight. I fricking dig the fight. I didn't think they could pull it off that well and still get to the point of honor in the suicide wave."
Keanu Reeves and Patrick Swayze look different at the end of 'Point Break'
What gives away the reshoot the most is how different Reeves and Swayze look. However, they didn't change the end of the story. They only added a fight before Bodhi begged Utah to let him surf.
"The coolest thing was that Keanu had gone off to Bill and Ted's [Bogus Journey] so he had grown his hair long," Iliff said. "Swayze had gone off to do City of Joy, a Roland Joffe film where he played a doctor and cut his hair short. So they come back, they've now flipped hairstyles. It's a wonderful movie accident."
RELATED: 'The Matrix' Fans Just Noticed a Glaring Mistake on Keanu Reeves' Face
Although the Point Break reshoot may seem glaring to some viewers, Iliff thought it actually worked thematically. 
"It shows that Keanu's been looking for him for long enough for his hair to grow, and also that Keanu's character has changed," Iliff said. "He's moved away from the bureaucracy and the protocol restrictions of the FBI. He's now embodying a lot of the spiritual principles he's learned from Bodhi. It makes sense that he would let his enemy have a death by honor. Then they hired somebody for $50,000 to take that tumble in that wave."
W. Peter Iliff got to have it both ways
In the end, Iliff stands by the reshoot. He got to keep his ending about the samurai code, and the movie got one more big action scene.
"The fight became really cool and I'm glad it didn't really destroy the deeper themes that were in play, because it was a cool fight, especially the handcuff," Iliff said. "Just watching Swayze fight is the coolest thing ever."
RELATED: Keanu Reeves' 'The Matrix' Co-Star Had Liposuction For the Movie and the Studio Never Paid Him Back