'The Poker House': Jennifer Lawrence Hid Her First-Ever Movie Script From Her Parents Because of a 'Tough Rape' Scene
Jennifer Lawrence once explained how she hid 'The Poker House' script from her parents as a teenager so that she could get the part.
Jennifer Lawrence is a dynamic actor with a wide variety of projects. Her movies range from big studio movies to small independent stories. However, the movies aren't always the most uplifting, especially when she was first starting out. Lawrence hid the script for The Poker House, her first feature film role, from her parents because of a "tough rape" scene.
'The Poker House' was Jennifer Lawrence's first feature film role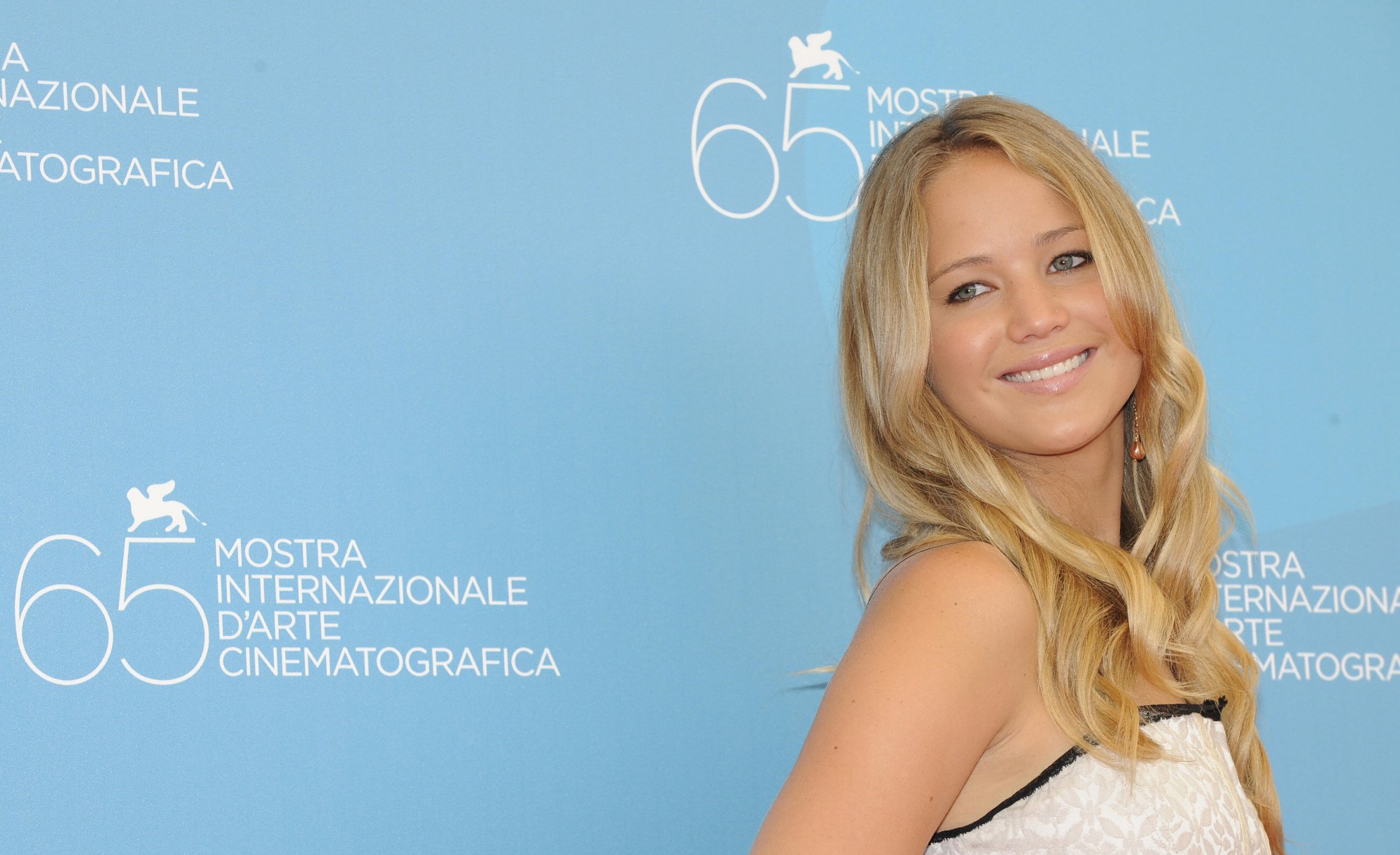 2008's The Poker House is based on filmmaker Lori Petty's life from the early 1970s. Petty directs a screenplay that she co-wrote with David Alan Grier. The story follows Agnes (Lawrence) through painful daily life. The teenage girl is trying to raise her two younger sisters named Bee (Sophi Bairley) and Cammie (Chloë Grace Moretz) while trying to survive in her mother's brothel.
The Poker House earned mixed reviews from critics and audiences, sitting at 63% on Rotten Tomatoes. Negative reviews point to pacing problems, but they praise the film's earnest and powerful approach. Lawrence impressed audiences with her first feature film. She earned the Los Angeles Film Festival's Jury Prize Outstanding Performance award, calling Lawrence's portrayal "screen acting at its very best."
Jennifer Lawrence hid the 'The Poker House' script from her parents because of a 'tough rape' scene
Nadia Cohen's Jennifer Lawrence: Girl on Fire explores the life and career of the Hollywood star. Her book takes readers through her journey via her small-town upbringing, as well as her pursuit of acting dreams. However, Lawrence was only a teenager at the time The Poker House came around and she was worried about her parents' reaction to it.
"There was even a tough rape scene, which was seen as a brave move for Jennifer at such an early stage in her career," Cohen wrote. "In the harrowing scene, her character is attacked by her mother's pimp, and Jennifer was naturally concerned her own parents would disapprove of the sexually-explicit nature of what she was asked to do, given that she was still in her teens."
"I hid the Poker House script from my parents so that I could audition for it," Lawrence said. "By the time I got the part, it was too late: They had to let me do it. During the filming of the rape scene, my mom was there. I was okay with it."
Lawrence concluded: "I was very ballsy at that age – the typical kind of stubbornness that comes with being a teenager. I started out fearless, and now I'm terrified."
The Poker House set Lawrence on a career trajectory for success.
'Winter's Bone' and beyond
Lawrence would later earn her first Oscar nomination for 2010's Winter's Bone. She once again brought an earnest performance that audiences simply couldn't get enough of. She would later earn an Oscar win for 2012's Silver Linings Playbook before getting another two Oscar nominations for 2013's American Hustle and 2015's Joy.
Lawrence took a break from acting. However, Netflix's Don't Look Up marks a big return for the actor. She earned a Golden Globe nomination for her performance in the Adam McKay comedy. Next, she's working on Red, White and Water and Bad Blood. Get prepared to see a lot more of the magical sincerity that Lawrence brings to every role.
How to get help: In the U.S., call the RAINN National Sexual Assault Telephone Hotline at 1-800-656-4673 to connect with a trained staff member from a sexual assault service provider in your area.