'Poldark' Season 5 Comes to Amazon Prime May 17 and It's the Perfect Quarantine Binge-Watch
If you're a sucker for romantic period dramas, Amazon Prime has just what you need. The fifth and final season of the hit PBS/BBC series 'Poldark' arrives on the streaming service May 17.
The news cycle is depressing and lockdowns seem never-ending. Given the current situation, it's no surprise that many people are craving a little escapism to help them tune out the real world. Fortunately, if you're a sucker for romantic period dramas, Amazon Prime has just what you need. The fifth and final season of the hit PBS/BBC series Poldark arrives on the streaming service May 17 — and it might just be the perfect quarantine binge-watch. 
'Poldark' Season 5 comes to Amazon Prime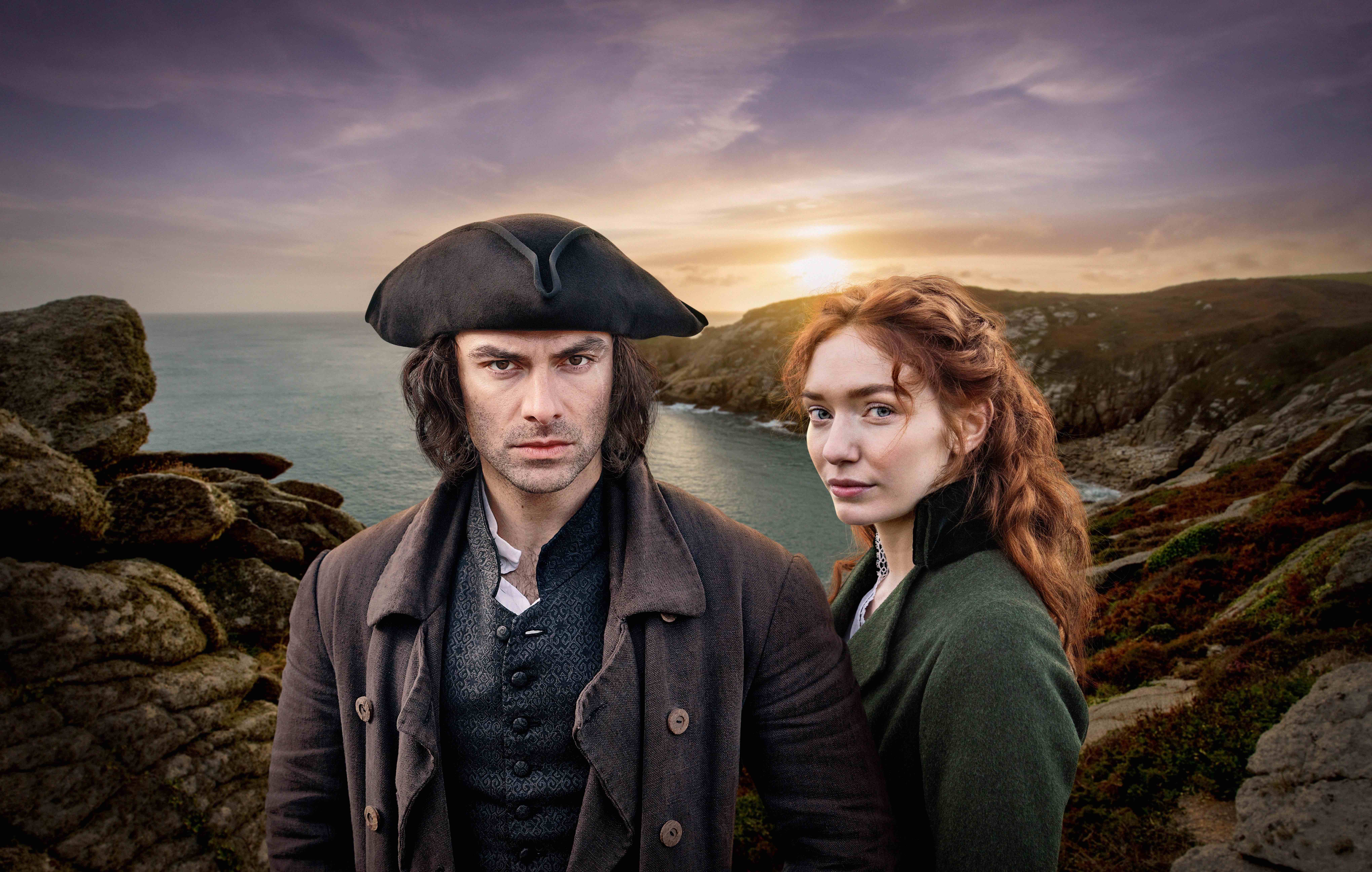 Poldark, which premiered in 2015, stars Aidan Turner as Ross Poldark, a British soldier with perfectly windswept hair who returns home to Cornwall after fighting in the Revolutionary War to find his cousin engaged to the love of his life, his father dead, and his family's mine in ruins. 
Over the next five seasons, Poldark took that beginning and spun from it a soapy melodrama filled with love triangles, forbidden romance, daring plots, and many, many moments where characters stood on cliffs, gazing broodingly at the sea. (Ross also squeezed in some legendary shirtless scything.) 
The show wrapped up its run in the U.S. in November 2019, leaving fans with a Ross-and-Demelza sized hole in their hearts. But if you somehow missed those final episodes on PBS — or if you want to watch them again — you will soon be able to catch up on the full series on Amazon Prime. Poldark Season 5 is streaming from May 17, joining the previous four seasons, which were already available. 
Why 'Poldark' is the perfect quarantine binge-watch
Poldark, with its sometimes baffling plot twists and occasionally cheesy moments, isn't always great television. But for those viewers looking for romance, gorgeous scenery (the show was filmed on location in Cornwall), beautiful costumes, and swashbuckling adventure, the show is the perfect treat. 
The series' charismatic leads don't hurt, either. As Ross, Turner expertly conveys both brooding intensity and righteous indignation, while Eleanor Tomlinson, as his fiery scullery-maid-turned-wife Demelza, is a fan favorite as she goes from abused street urchin to confident lady of the manor. Jack Farthing sneers and schemes as Ross's longtime rival George Warleggan, becoming the perfect love-to-hate-him character. 
Plus, it's hard not to warm to Ross's Robin Hood-like impulses to help the less fortunate, even when he doesn't always think through the consequences of his sometimes rash actions. And as an added bonus, you can take comfort in the fact that even though we're dealing with coronavirus (COVID-19), chances are you're not going to come down with any of the bleakly terrifying 18th-century illnesses seen on the show, including scurvy, brain fever, and putrid throat (aka diphtheria), to say nothing of the questionable treatments employed by Poldark's less-enlightened doctors. 
Whether you're in it for the postcard-perfect views, epic drama, smoldering looks, or the perpetually disgruntled Prudie's (Beatie Edney) hard-to-decipher Cornish accent, Poldark has something for everyone. Most importantly, the show lasted long enough to provide a satisfying binge — with five seasons, there's enough Poldark to keep you entertained and on your couch for at least a couple of days
Poldark Seasons 1-4 currently streaming on Amazon Prime. Season 5 streaming from May 17. 
Check out Showbiz Cheat Sheet on Facebook!