Polo G Charges $150,000 Per Feature Verse
Polo G's debut album, Die A Legend, came out in June of 2019. Since then, the rapper's career and fame have blown up. More recently, the Chicago star who often compares himself to Tupac has recently been in the headlines and media for the price tag that comes with one of his feature verses.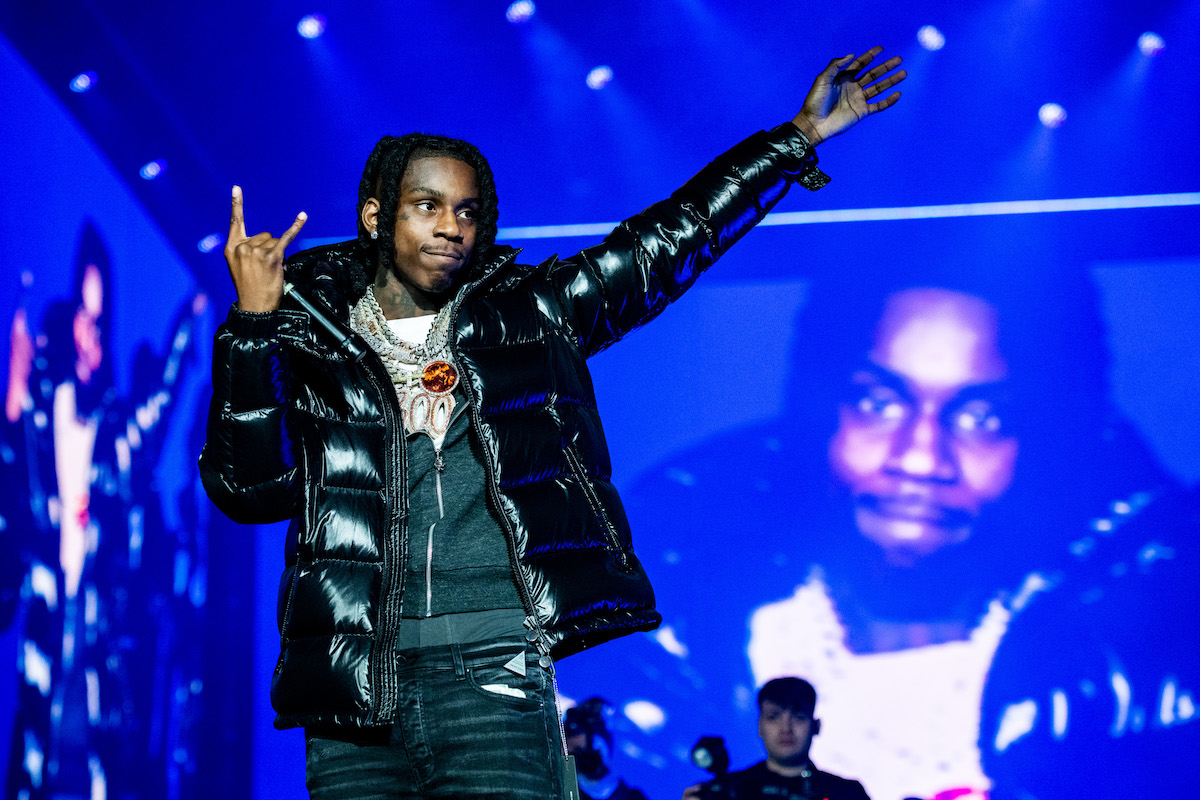 Polo G charges $150,000 per feature verse
While appearing on an episode of GQ: Actually Me, the rapper got real on social media as he answered questions from his fans and followers. While scrolling through Instagram, someone asked Polo G how much he charges for a feature, and the musician revealed the whopping price of $150,000. 
Some people may be surprised at how much Polo G is charging for a feature, but the rapper sees his prices totally justified. Polo G explained, "I'm going to keep going up on the price for sure because I take everything that I do seriously. So I know you gonna get a good verse out of me." Not to mention, rap stars like DaBaby are reportedly charging double.
During his earlier days, Polo G was only asking around $200 for a feature, which really shows just how far the musician has come. 
Polo G's net worth
Polo G's ambition, drive, and talent have all played a part in his success. With three albums out, another one in the making, and a tour across North America and Europe, it doesn't seem like he is going to be stopping anytime soon. 
Celebrity Net Worth highlighted his impressive journey and revealed the star's net worth, which is valued at $7 million. In 2020, Polo G started Only Dreamers Achieve (ODA) Records which has contributed to the star's success.  Scorey, an artist from Syracuse, New York, was the first musician to sign with the innovative and inspiring label.
In addition, Polo G has his mother to thank. As Complex highlighted in "15 Things You Need to Know About Polo G", the rapper's mom is also his manager. 
Polo G's impressive rapping career 
Polo G's debut album, Die A Legend, was a huge success. "Pop Out", which featured Lil TJay, was one of the album's most memorable songs. Polo G's sophomore album, The Goat, came in May of 2020. The rapper continued to receive praise for his versatile mix of sounds as well as his ability to be vulnerable in his tracks. 
Polo G's biggest hit came shortly after the release of The Goat. His single, "Rapstar", secured a number one spot on the Billboard Hot 100. In his interview with Complex, Polo G revealed what a monumental moment this was for him. The rapper explained, "I put a No. 1 song down on the list of goals of mine … I'm big on manifesting everything. I've damn near manifested my whole life." 
The track that was included on Polo G's third album, Hall of Fame, helped the rapper reach all-new levels of success. Hall of Fame also included popular hits like "No Return," which featured fellow Chicago native and rapper Lil Durk. 
While speaking about his next album with Complex, Polo G shared, "On the next album, they can expect a star-studded feature list and a lot of versatility. I've got a lot of different types of music on it." Just as Polo G promised, or rather manifested, he recently shared on Twitter that he just secured another new feature and only has a few more to go until the album is complete.
Though no release date has been revealed, his fans and listeners are definitely excited to see what Polo G has in store.