Pop Smoke: Some Fans Aren't Feeling Virgil Abloh's Album Cover Design and Want It Dumped
Fans are ragging on Virgil Abloh over his design of Pop Smoke's album cover.
Here we go again. Social media will not let Virgil Abloh catch a break, and this time it's about Pop Smoke's album cover. As we speak, some of the late rapper's fans are assembling online to burn Abloh's artistic credentials in the name of cover art.
There are gatherings on Twitter and Instagram calling for a redo and for 50 Cent to come in and save the day. So, what's going on?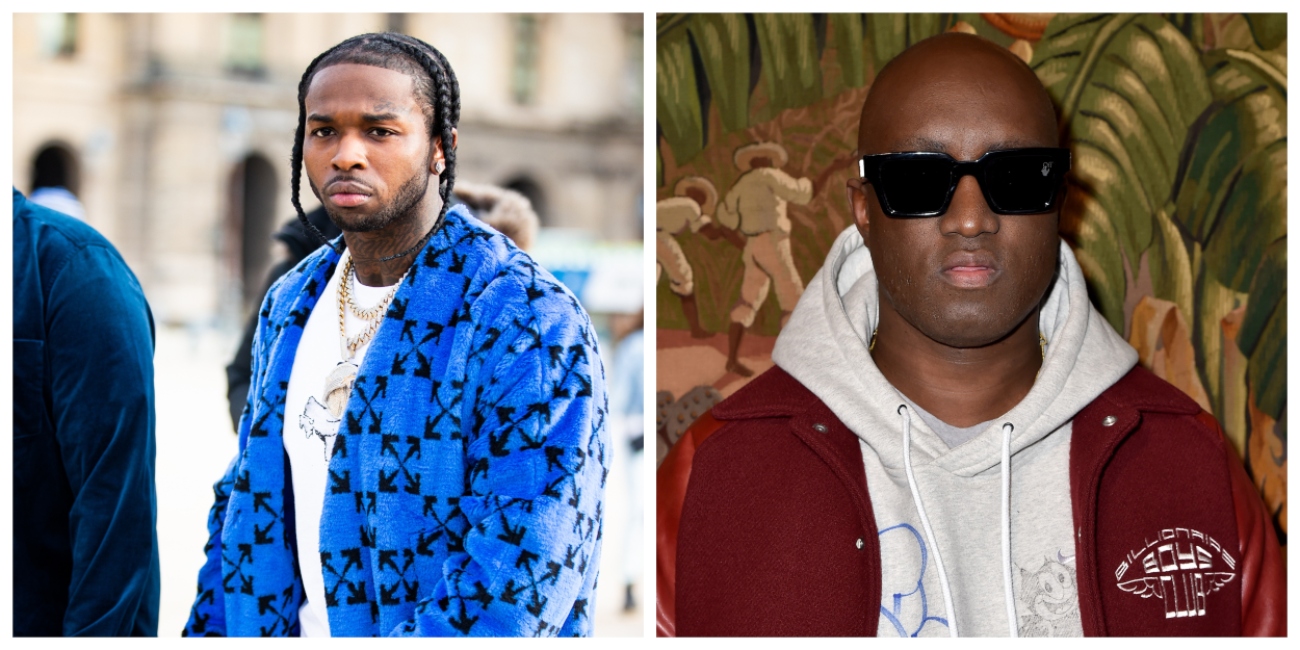 Pop Smoke album drops on July 3
Pop Smoke was murdered during a home invasion back in February at just 20 years old. Considered a rising star in the rap game, the New Yorker was co-signed by 50 Cent and was in the middle of working on his debut album at the time of his death.
50 Cent decided to pick up the mantle and assist in completing the project, and the posthumous Shoot for the Stars, Aim for the Moon will be released on July 3.
Fans are hungry to hear music from Pop Smoke as well as features from 50 Cent and Roddy Ricch. Since he volunteered to executive produce the album, people have been looking to Fif for periodic updates about it. Stakes are kind of high.
Virgil Abloh tapped for Pop Smoke cover art but…
Abloh was put in charge of the cover art of Pop Smoke's debut album, and unconfirmed rumor has it that he wanted Abloh on the job.
Abloh is known for his connection to Kanye West and playing a major role on his creative team. He struck out on his own to launch his own luxury brand, Off-White, after spending years designing streetwear.
He's partnered with companies such as Nike and works with Louis Vuitton. In May, social media users roasted him about a $50 donation to protesters, and now it's happening again.
Why? Abloh shared his design for Pop Smoke's album cover, and not many fans are digging it. People are calling it a failure, disrespectful, trash, and other colorful adjectives that can't be written here in their fullness.
Here you go:
What fans are saying about Abloh's art
There is a mixture of jokes and angry complaints directed toward Abloh, and fans want better. Some want Abloh to fix it, others want someone else to redo it.
Some social media users are flooding 50 Cent with their grievances. On top of all that, there are at least three separate change.org petitions demanding the cover be changed. One of the petitions says the art "looks rushed and careless."
A number of fans said the cover looks like it was created in Microsoft Paint. On Abloh's Twitter feed, most of the comments were of this sentiment: "You have single handedly created the worst album cover ever."
On Instagram, 50 Cent is getting hit with "Change that s**t!! Look like someone made it real quick on they phone!!," "Album cover is trash 50, come on now," "Virgil is buggin bro," and many more.
50 Cent may listen. He did it when fans hated the new Power theme song and changed it back to the old one. Or he may let this slide. Fans are trashing Abloh's design on all corners of the internet and are hopeful 50 Cent steps in to direct the cover's makeover. Pop Smoke's fans are beyond disappointed.