Why 'Pork Chop' Is an Inside Joke for 'RuPaul's Drag Race' Fans
No one wants to be the first queen eliminated on RuPaul's Drag Race. Still, some queens who "sashayed away" early became legends and fan-favorite competitors. That includes Victoria 'Porkchop' Parker, who was the first-ever queen eliminated on this reality competition series.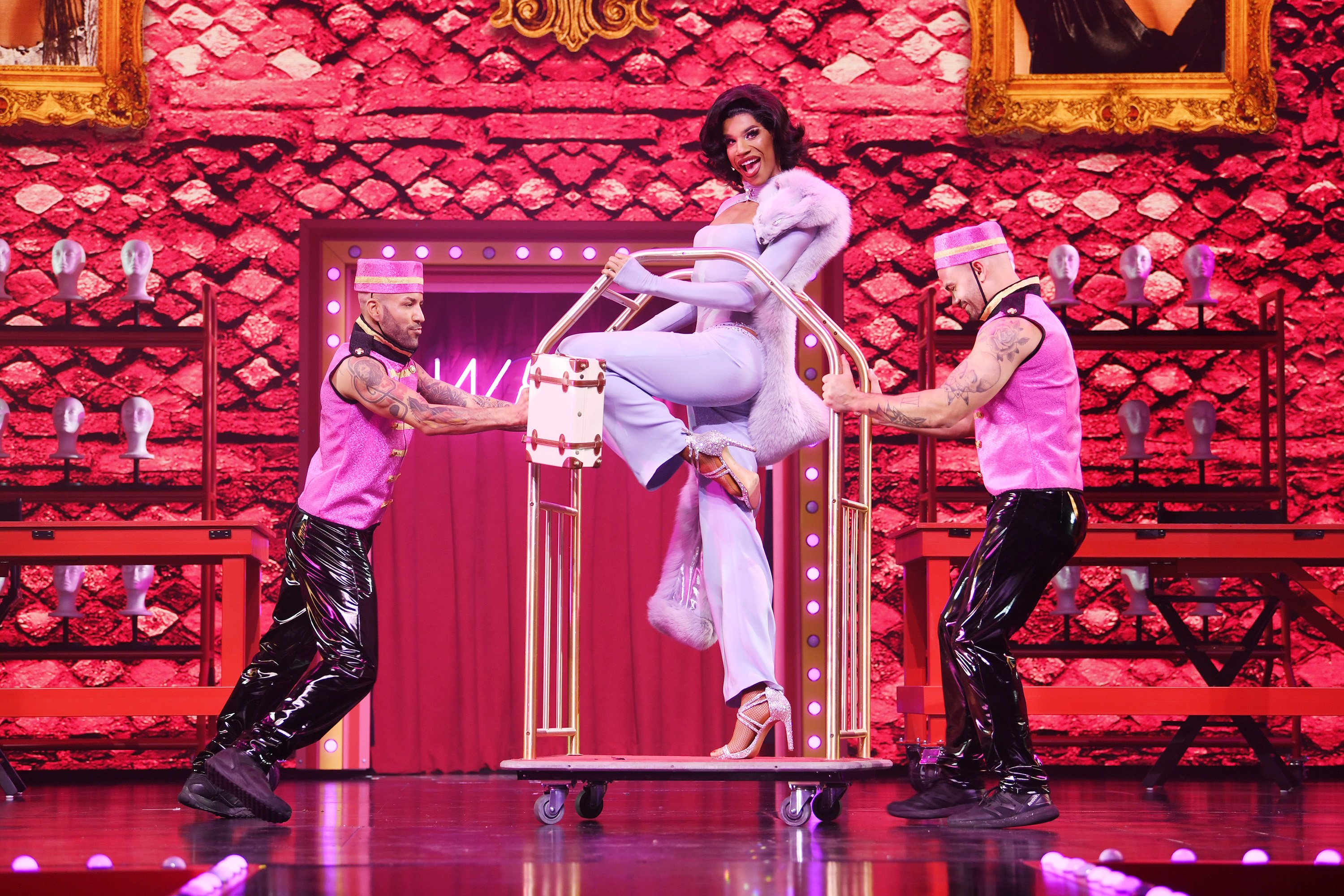 Victoria 'Porkchop' Parker was the first queen ever eliminated from 'RuPaul's Drag Race'
As an Emmy Award-winning reality competition series, RuPaul's Drag Race is currently on its 13th season, with the 6th season of All-Stars on the way. The first queen to ever be eliminated on this show, however, was drag performer Victoria 'Porkchop' Parker.
Although she was eliminated first for season 1, Porkchop became a legend in the Drag Race universe. She reappeared for several grand finales, with RuPaul even throwing shade during episodes of the reality competition series. It's all with love, though, as fans know Porkchop for her mark on Drag Race herstory. 
Season 13 included a Pork Chop-inspired premiere
It wouldn't be RuPaul's Drag Race without a few gag-worthy moments. During season 13, those surprises started right away. Right after sashaying into the Werk Room, the contestants were asked to "lip-sync for their lives." The loser of the lip-sync was sent to the "Pork Chop Loading Dock."
"The premiere will be like no other season has had before," Kandy Muse said during an interview with ET Online. "You walk into the Werk Room and expect day one to just be, like, a regular day at Drag Race. [Laughs] 'Regular day at Drag Race.' But to walk in and be like, 'All right, girls. Hi, we're here. Six lip syncs?' That's gaggy."
Of course, more than half of the cast lost their lip-syncs, but that didn't mean they were leaving the competition. Each of the drag queens has a chance to show their charisma, uniqueness, nerve, and talent with future episodes. 
These drag queens are 'All-Stars'
Whether they go home first or last, this series proves to be the "Olympics of Drag," even acting as a springboard for several queens and their careers outside of the series.
With episode 2 of season 13, RuPaul confirmed that it doesn't matter when a contestant is eliminated. Shangela and Vanessa "Vanjie" Mateo were two queens who went home first and later returned to the competition and rose to stardom.
Some competitors sashay back into the Werk Room for All-Stars and find success, while others "spin straw into gold" on their own. That doesn't just include Trixie Mattel and her chart-topping country albums.
Several performers went on to appear in the Netflix original series, AJ and the Queen. Some even created their own films, including season 6 winner, Bianca Del Rio.
New episodes of RuPaul's Drag Race premiere on a weekly basis on VH1.