'Power Book II: Ghost' Boss Courtney Kemp on What She'd Like to Do at Netflix
In a conversation on Instagram Live, 'Power Book II: Ghost' boss Courtney Kemp opened up about the kind of shows she hopes to do at Netflix.
Fans aren't just saying goodbye to the second season of Power Book II: Ghost but also to Courtney Kemp. Kemp, the creator and showrunner of the Starz series, is moving on to create content for Netflix after signing a mega-deal with the streaming company in August of 2021. While the process is still in the early stages, she already knows what kind of shows she'd like to do next.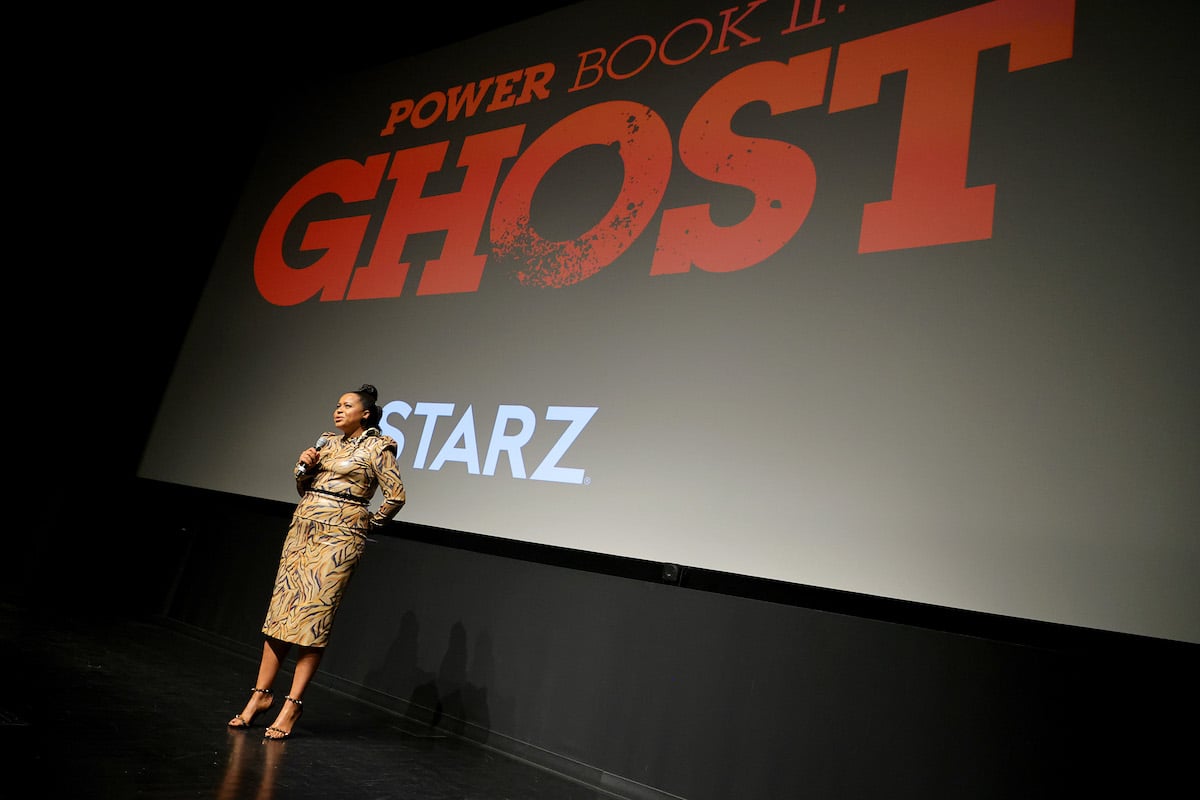 Inside Courtney Kemp's Netflix deal
Deadline reports that Kemp inked a "high eight-figure" deal with Netflix, after spending almost a decade working with Starz, where she created Power and its spinoffs. Under the deal, she'll "create new series and develop other projects for a global audience through her End of Episode banner."
"I am incredibly excited to join the Netflix family, and to continue to develop the kind of entertainment that End of Episode is known for– diverse, multilingual, watercooler, social-media fueled series that pack a serious punch," Kemp said in a statement. "I am looking forward to working with Bela and her team, who really appreciate the voice and perspective that we bring to the table."
What Kemp wants to do at Netflix
While she still appears to be toying around with ideas, Kemp expressed excitement at the opportunity to experiment with different genres and formats at Netflix.
"We're just in the beginning stages, but I can tell you guys that I do want to write things with female leads," she said on Instagram Live. "I haven't had an opportunity to write a lot of female leads. I really want to write some things that are actually not about drug dealing as much. That may come up, but I'm also interested in, not surprisingly, some Black joy this time around."
Kemp continued: "I'm interested in doing some things that are positive that uplift us. I got told no about a lot of shows that I wanted to do that were not about drugs. And I'd like to do some shows that are about that."
How will her exit impact the 'Power' shows?
Brett Mahoney will replace Kemp as the showrunner of Ghost, but she'll still serve as an executive producer. Kemp spoke more about her involvement and future on the show in an interview with Deadline.
"I'm having a lot of fun at Netflix, thus far it's been super fun," she told the outlet. "But, you know, I'm still in touch with the cast of Ghost. I went to the table read, the 301 table read and saw everybody. We've been doing these IG Live [conversations] so I've been staying in touch with everyone. You know, it definitely, feels like sending your kid off to college, you know what I mean? But you know, I'll always be part of that universe."