'Power Book II: Ghost' Fans Are Campaigning for 50 Cent to Cast Mo'Nique in the Show
Could you see Mo'Nique on Power Book II: Ghost? Some fans are hoping to make it a reality by calling on executive producer 50 Cent to cast her in the show. The campaign came in response to a post he made praising Mo'Nique as an actor and hoping for a major comeback from the star. Showbiz Cheat Sheet reached out to representatives for Mo'Nique for comment but did not hear back by the time of publication.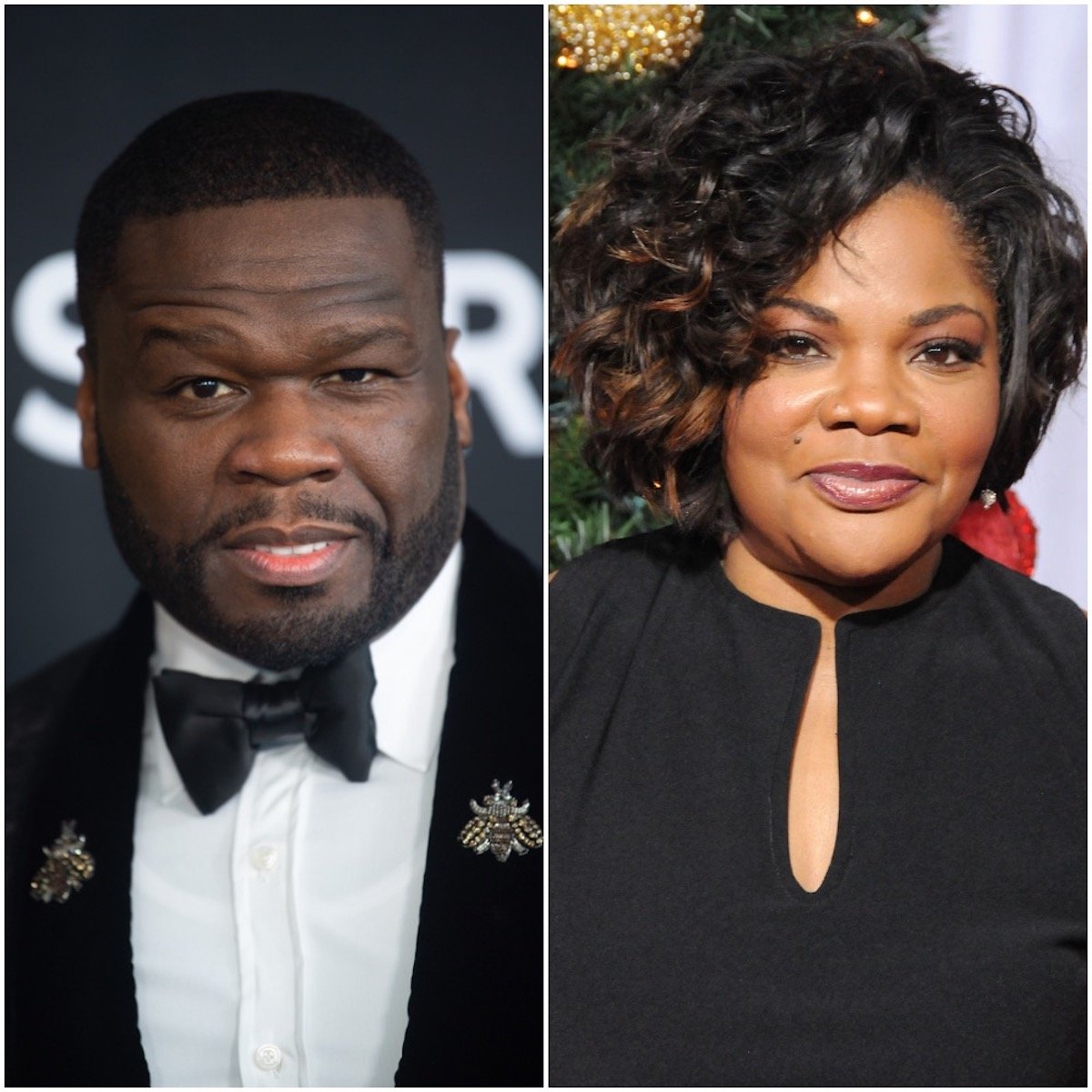 What is 'Power Book II: Ghost'?
Power Book II: Ghost is a spinoff of the 2014 series Power, which followed the life of James "Ghost" St. Patrick (Omari Hardwick), a businessman by day and drug lord at night. Ghost follows his son, Tariq, as he branches out on his own. When money problems arise, Tariq follows in his father's path and becomes a drug dealer. But with that comes various obstacles.
Featuring a star-studded cast including Michael Rainey Jr., Naturi Naughton, Mary J. Blige, and Method Man, among others, the show arrived in 2020 to instant success, to the point that it was renewed after just three episodes. The show is now heading into its third season on Starz, which is expected to air later in 2022.
RELATED: 'Power Book II: Ghost' Boss Teases Tariq's Ending: 'He'll Have to Choose'
Many fans want Mo'Nique on 'Power Book II: Ghost'
Viewers started calling on 50 Cent to cast Mo'Nique in the show in response to a post he made on Instagram. He had praised her talent as an actor in a post that featured a video mashup of a clip of Mo'Nique in her 2009 movie Precious and a heated scene in Power. "I gotta get @therealmoworldwide back in pocket," he wrote. "We only suppose to cancel sh** that ain't good for the culture. we need you to WIN again now MONIQUE."
In the comment section, fans urged him to cast her on his show Power Book II: Ghost. They also shared ideas for who she could play, ranging from Monet Tejada's (Blige) sister to Tariq's paternal grandmother to the woman who raised Zeke Cross (Daniel Bellomy).
"PUT HER ON THE PAYROLL, I MISS YOU AUNTY," read one comment.
"Yesssssss 🔥🔥 she ready. Get that work @therealmoworldwide," said another.
"@therealmoworldwide the goat has spoken, join the winning team," a third fan said.
50 Cent's response
A day later, 50 shared another Instagram post calling on fans to keep the messages coming and put the pressure on to get Mo'Nique new work.
"All in favor of @therealmoworldwide being back on top 🤨 say make it happen 50! STOP F****** AROUND," he wrote.
The post was met with more than 20,000 comments, including from celebrities such as Flo Rida and Lil Zane. Even actors from Power Book II: Ghost shared their support, including Paige Hurd (Lauren Baldwin) and Jackie Long (Rico).
We're sure we speak for many people when we say we're absolutely here for anything Mo'Nique does. She has great range, proven by her role in projects like Precious, which won her an Oscar.
However, she hasn't been in the public eye as much in recent years. The actor has claimed that she was allegedly blackballed from the industry after refusing to promote Precious for free. Since its release, she has only appeared in a handful of projects.
RELATED: 'Power Book IV: Force' Fans Share Concern as Show's Fate Remains Uncertain