'Power Book II: Ghost' Fans React to Season 2 Casting News
Fans of Power Book II: Ghost will get to see a lot more of certain characters when the show returns with season 2. According to reports, actors Paton Ashbrook (U.S. Attorney Jenny Sullivan), Berto Colon (crime boss Lorenzo Tejada), and Alix Lapri (Yale student Effie Morales) have all been bumped up to series regulars for the second season. Lahmard Tate will also return to his role as Officer Kamaal Tate.
With that news, the hype is higher than ever for Power Book II: Ghost Season 2. Unfortunately, there are still a few more months to go until the TV show comes back, but when it does, fans predict it'll be juicy.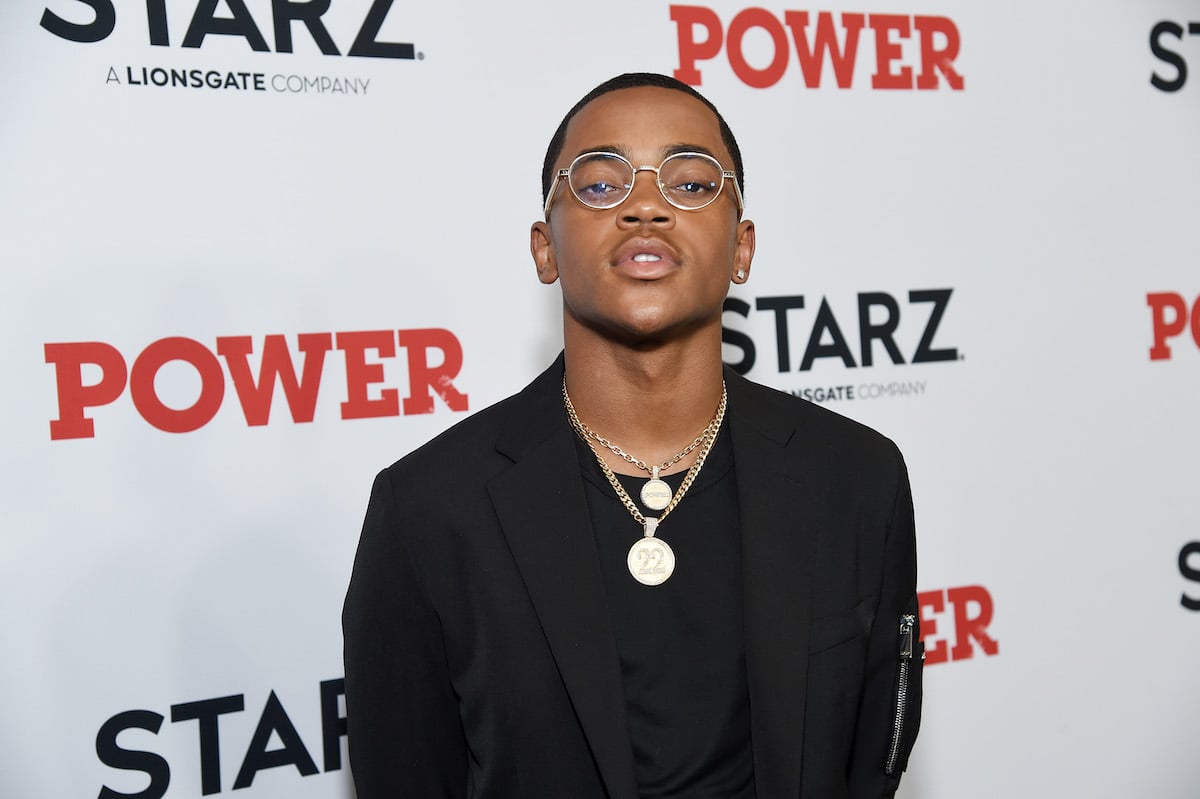 The cast of 'Power Book II: Ghost' just got an update
Deadline shared the news about the new series regulars on Monday, June 21. Jenny will reportedly appear more as she investigates the murder of Professor Jabari Reynolds. Lorenzo becomes involved in a major conflict with his wife after learning she's been keeping secrets from him. And Effie will be conflicted over her partnership with Tariq and Brayden, forcing her to make a decision about how she wants to continue.
Deadline adds that Tate will be "brought in on the investigation at Stansfield" where "he finds himself with a front-row seat for another one of Rashad [Tate's] escapades — but this time, Kamaal's own career may be on the line."
Tweeting photos of all four actors, the Twitter page for the show wrote, "Welcoming some familiar faces back for #PowerGhost Season 2."
RELATED: 'Power Book II: Ghost' Fans Think [Spoiler] Is Returning in Season 2 After Alleged Leak
"Good good. Glad Effie will be a regular now as she should. Still gotta find out who her connect is," one fan wrote on Reddit, to which another said, "Agree."
"Season 2 is about to be loaded," read a third comment. "Lorenzo might get out of prison and but heads with [Monet]. Effie might sell drugs for Tariq while the block is hot from Jabari's death."
"I'm ready!!! Let's go power fans!" added a Twitter user.
'Power Book II: Ghost' Season 2 will find Tariq St. Patrick in a tough spot
The first season of Power Book II: Ghost notably ended with Tariq ushering his mother into witness protection to protect her from Tommy Egan. But that's a double-edged sword. While she's safe, Tariq doesn't have her to depend on anymore.
"He's made a decision to save her life, but he will have no control over where she is or what she's doing. So, when we get to the beginning of Season 2, there's definitely a feeling from Tariq of, 'I would like to know where my mother is,'" showrunner and creator Courtney Kemp told TVLine.
On top of that, Tariq just committed a murder, which Kemp says will generate a "big response" at school.
"Where we had begun an encroachment of his drug life into his school life with the incidents that took place in episode 8 with the attempt on his life and the body in the pool, now his whole drug life is crashed into his campus life in a real way," she told Entertainment Weekly. "And Tariq definitely feels like he's walking around as a ticking time bomb. His relationships are going to get more complicated, and while that's all happening he's still got a love life."
RELATED: 'Power Book II: Ghost' Actor Drops a Big Hint About Season 2
When does 'Power Book II: Ghost' return?
The show has been filming since the top of 2021. As of writing, there's still no release date for it, but previous reports said it would return later in the year.
Also coming up is the premiere of the third Power spinoff, Power Book III: Raising Kanan. A prequel series focusing on Kanan Stark, the show will examine his earlier years and how it paved the way for who he became in the original series. The premiere date for that one is Sunday, July 18. Don't miss it.