'Power Book II: Ghost': Mary J. Blige's Mom Influenced Her Character on the Show
Mary J. Blige has proven time and time again that she is a multifaceted entertainer. The New York-born legend began her career in the early '90s with her debut album, What's the 411? However, since then, she has expanded in music and into movies and television. From Mudbound to The Umbrella Academy, the Oscar-nominee has proven that she can get into the hearts and souls of her characters.
Her latest role on the acclaimed Starz drama series Power Book II: Ghost is particularly close to her heart. In fact, the No More Drama singer explained that her mother inspired her character on the show.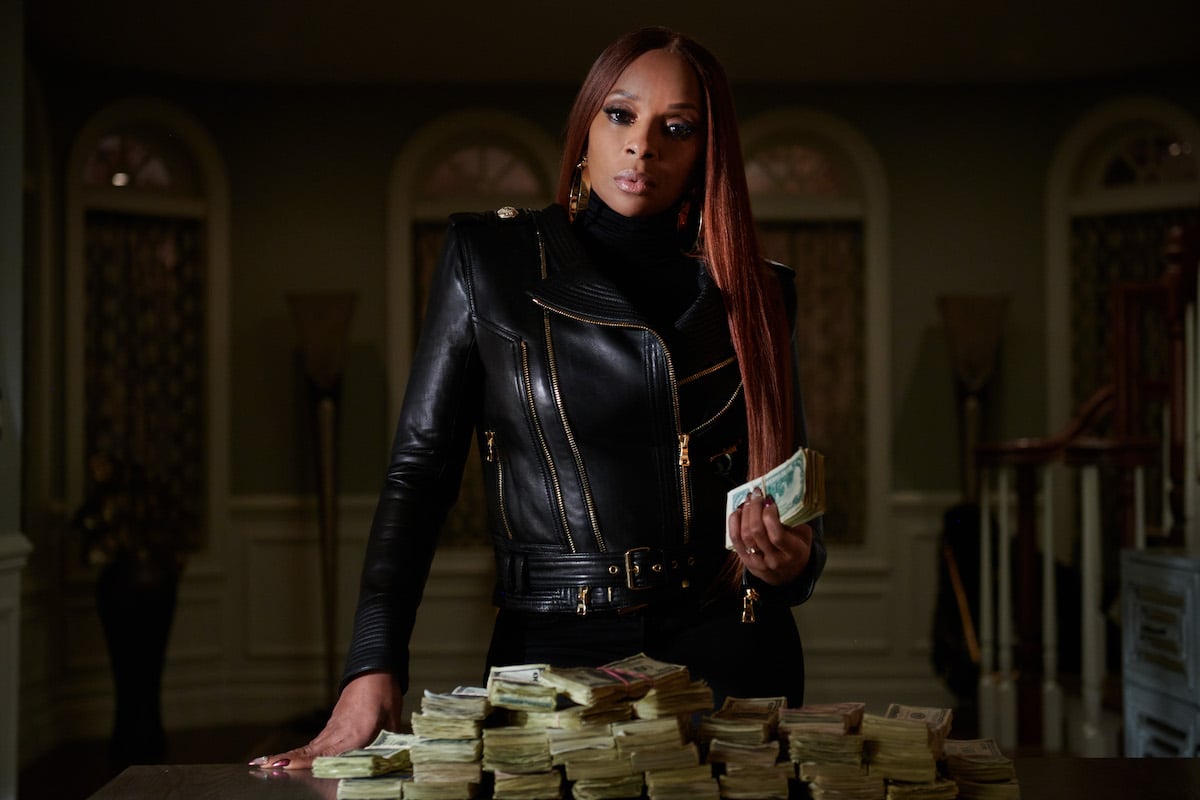 Who is Mary J. Blige's character on 'Power Book II: Ghost'?
In Power Book II: Ghost, Blige plays the ruthless and calculated fur-coat-wearing drug queenpin, Monet Stewart Tejada. Volatile and forceful, Monet is about money and loyalty and not much else. With her husband Lorenzo (Berto Colon) in prison, Monet has become the head of the notorious Tejada crime family. Meanwhile, she has to navigate the sexism and the violence of her role while keeping her three children, Cane (Woody McClain), Diana (LaToya Tonodeo), and Drew (Lovell Adams-Gray) under her wings, despite their desires to do their own thing.
"Monet is very black-hearted, and if you get in her way, it can be really bad for you," Blige told the LA Times. "It's going to be her way or no way. When the new money starts rolling in, she turns into an even bigger monster."
In the first season of Power Book II: Ghost, we watched Monet turn her back on her eldest son Cane. In season two, the stakes are only going to get higher.
RELATED: 'Power Book II: Ghost' Season 2: Release Date, Plot Details, and Everything Else We Know
Mary J. Blige says her mother influenced her character, Monet Tejada, on 'Power Book II: Ghost'
Blige explained that her mother influenced her portrayal of Monet in Power Book II: Ghost. "Everyone woman I know is a Monet, a hustler, my mum's a hustler, a single-parent mum raising all of her children by herself in a hood, male-dominated," she told Deadline via Express.
"You know she made sure her kids had and she had so these women I know right now, they're in my life right now, they're my friends today. So I was completely inspired by everything I grew up around and it was easy to find that real character, to make this character come to life."
Blige added that it was easy to step into Monet's shoes because she understood her character's motivations. "It was easy to put this character into play, because I know what Power is about," Blige told the LA Times. "I grew up in the inner city, in the projects. I've seen what it really is, and Courtney and 50 have been so brilliant in showing it. I saw Ghost in front of my building growing up. I hung out with Monet. I knew Tasha."
What will happen to Mary J. Blige's character Monet Tejada in 'Power Book II: Ghost' Season 2?
Now that Monet has turned her back on Cane and pulled Tariq (Michael Rainey Jr.) into her inner circle, the dynamics of the Tejada family are going to change. "In the second season, Tariq's journey with the Tejada family will get even more complicated — and more dangerous — as he begins to understand the man he's going to become," Power creator Courtney A. Kemp told TVLine.
Power Book II: Ghost wrapped up season 1 in Jan. 2021. Starz renewed the drama for a second season, but a release date has not yet been announced.