'Power Book II: Ghost' Season 2 Theory Says Zeke Will Take Fall for Jabari's Murder
When Power Book II: Ghost finished its first season, fans were left wondering about Tariq St. Patrick's fate. He just murdered Professor Jabari Reynolds, which we know will generate a "big response" at school. But maybe we're worried about the wrong person. A new theory about the TV show says that Zeke Cross might actually be the one implicated in the murder.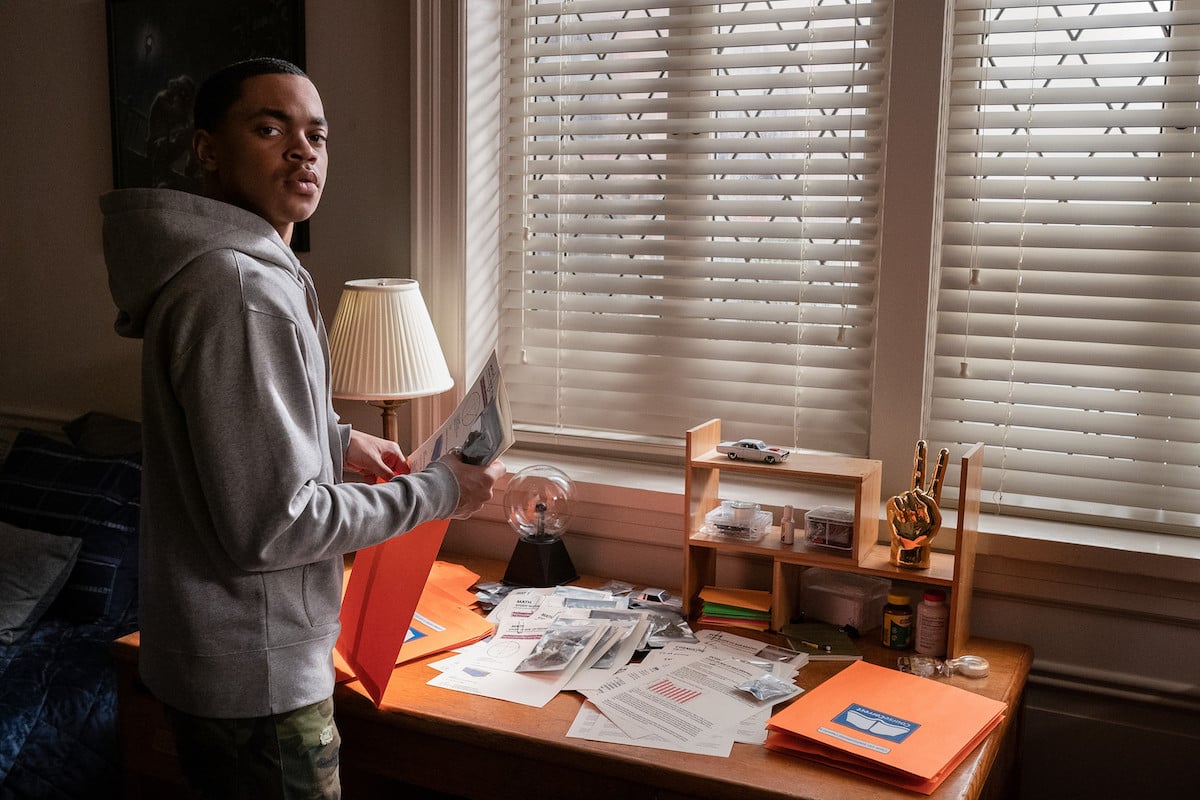 The death of Professor Jabari Reynolds will be investigated in 'Power Book II: Ghost' Season 2
Jabari's murder has been covered up. But actor Justin McManus (Jabari Reynolds) has already said that there may be evidence left behind that could point to foul play.
Power creator and showrunner Courtney Kemp has teased some of the details about season 2, telling Entertainment Weekly that there will be a "big response" to the death at Stansfield University.
"Where we had begun an encroachment of [Tariq's] drug life into his school life with the incidents that took place in episode 8 with the attempt on his life and the body in the pool, now his whole drug life is crashed into his campus life in a real way," she said.
"And Tariq definitely feels like he's walking around as a ticking time bomb. His relationships are going to get more complicated, and while that's all happening he's still got a love life," she continued.
RELATED: 'Power Book II: Ghost' Season 2 Has 'A Lot of Conflict' Between Tariq and the Tejadas, Says Berto Colon
The police could also look at Zeke
Tariq might become a suspect in Jabari's murder, but fans think Zeke will too. Remember, Zeke is secretly seeing Jabari's ex Professor Carrie Milgram, which had caused friction between them before his death. In the police's eyes, that could give Zeke the motive to kill Jabari.
"I think Zeke will be on trial and Saxe will represent him getting his first win," one person wrote in an online comment shared on the YouTube page Movie Bot.
Another reader said they believe either Dru or Zeke will be called in for questioning, but especially Zeke "from messing around with Prof. Carrie."
"Zeke gonna be the weak link , he seems panicky," read a third comment.
"It could be Zeke that could be on trial because he does technically have motive to kill Jabari or they can pin it on Ramirez for being a dirty cop," another fan wrote.
But other viewers weren't so sure.
"I think Carrie will think that zeek family had something to do with it," one person said. "Hopefully Tariq wasn't that stupid and careless that he left the body in the open and didn't wipe his fingerprints. But he did call Tariq and he was the last person that Jarbi talked too so it's up in the air…"
RELATED: Michael Rainey Jr. Discusses Tariq's 'Struggles' in 'Power Book II: Ghost' Season 2
Find out when 'Power Book II: Ghost' comes back on
We guess we'll see what happens when Power Book II: Ghost returns. There's no set release date just yet, but it's been reported that it comes back in November 2021.