'Power Book II: Ghost': Tariq's Fate Could Have Been Foreshadowed in Season 2
Tariq St. Patrick is following his dad down a path that usually ends in death or jail, but maybe there's a different outcome for him in 'Power Book II: Ghost.'
Power Book II: Ghost fans are curious to find out how everything will end for Tariq St. Patrick. Released in September of 2020, the TV show follows him as he follows behind his late father, Ghost, to become a drug dealer. He enters a partnership with the Tejada crime family to further his goals, but there's a load of trouble that comes with that.
Watching it, viewers wonder what his outcome will be. Will Tariq end up like Ghost? What happens to him if not? It could be a while until they find out given the number of seasons show creator Courtney Kemp has in mind. But perhaps there's a clue about Tariq's fate in Power Book II: Ghost Season 2.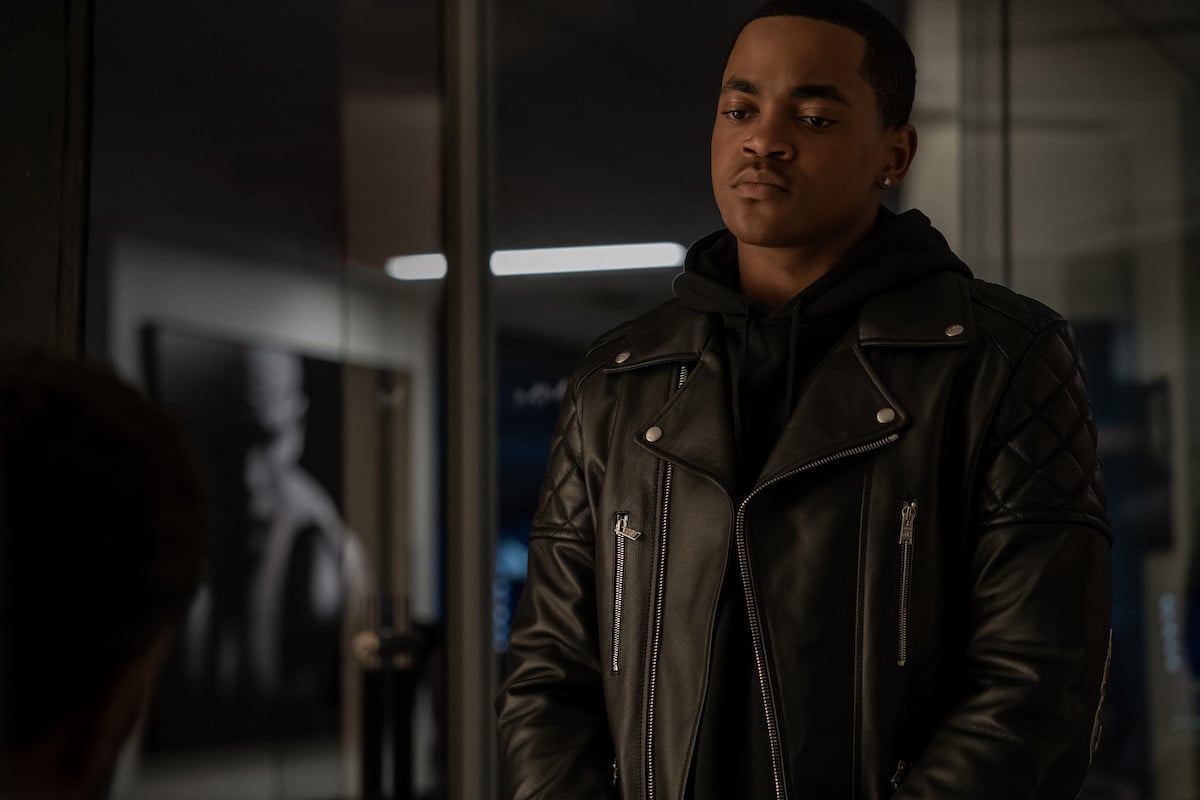 Tariq's fate could have been foreshadowed in 'Power Book II: Ghost' Season 1
Fans have watched Tariq grow from a young boy in Power to a man in Ghost. He always had potential, as his father would often tell him. He just wasn't open to the possibilities. But with his knowledge of the streets and his business acumen and connections, he could go far — even more than his father.
This is something Davis Maclean noticed and mentioned to Tariq in Power Book II: Ghost Season 2. He'd just won his case despite the difficulties when he met with Davis in his office. During their talk, Tariq got a major confidence boost when Davis told him he was capable of having a legit career one day, perhaps as a lawyer.
Although he's still pretty young at this point, Tariq has already been taking big steps toward his future, taking college courses like canonical studies and rubbing shoulders with the elite. Perhaps this is all a sign about where he's heading in the next few years.
Fans have also speculated on Tariq's fate
Viewers discussed what might happen to Tariq in a recent Reddit thread.
One person said they think he'll do "something related to Wall Street or a lawyer like Davis said. There's also a chance Tariq could get Truth in the future. Also he will graduate the only reason he's in college is so he could get the inheritance Ghost left him."
Another said he would work in "Management Consulting and/or Finance and move weight through the office / for some higher ups."
"I think he's gonna try and get Truth back from Stern…if not then politics," said a third fan.
Tariq will have to make a 'choice' in a future season
Kemp previously gave hints about what would happen to Tariq in the show. She told Entertainment Weekly that at some point, he'll meet a woman and will have to choose between a life with her and life in the streets.
"Somewhere in Tariq's future there will be a woman in his life who demands that he make a choice between the boardroom and the street," she shared. "And that choice, and that woman, that's going to become a very difficult dilemma for Tariq, as he goes forward."
But to be clear, that's not happening in Power Book II: Ghost Season 3. "For next season, what I would tease is that there will be fault lines drawn between Tariq and his friends, for various reasons," Kemp said of the upcoming season, seemingly referring to what happened to Lauren Baldwin. "And then those will affect some fault lines that will be drawn within the Tejada family." 
"There will be a series of earthquakes, and then a series of aftershocks that will shake the foundation and remake the series in a really sort of impactful way. That's season 3," she added.