'Power Book III: Raising Kanan': 50 Cent Says Things in New York City Were Very Different in the '90s
Power Book III: Raising Kanan acts as the origin story of Kanan Stark (Mekai Curtis), the character that Curtis "50 Cent" Jackson brilliantly embodied in Power. Set in the '90s, this series introduces fans to 15-year-old Kanan who is trying to balance his life as a teenager while trying to earn a space in his mother, Raquel "Raq" Thomas' (Patina Miller) drug organization.
50 Cent was adamant about getting the series to look and feel as authentic as possible. However, the New York City of today is very different than the New York of the '90s.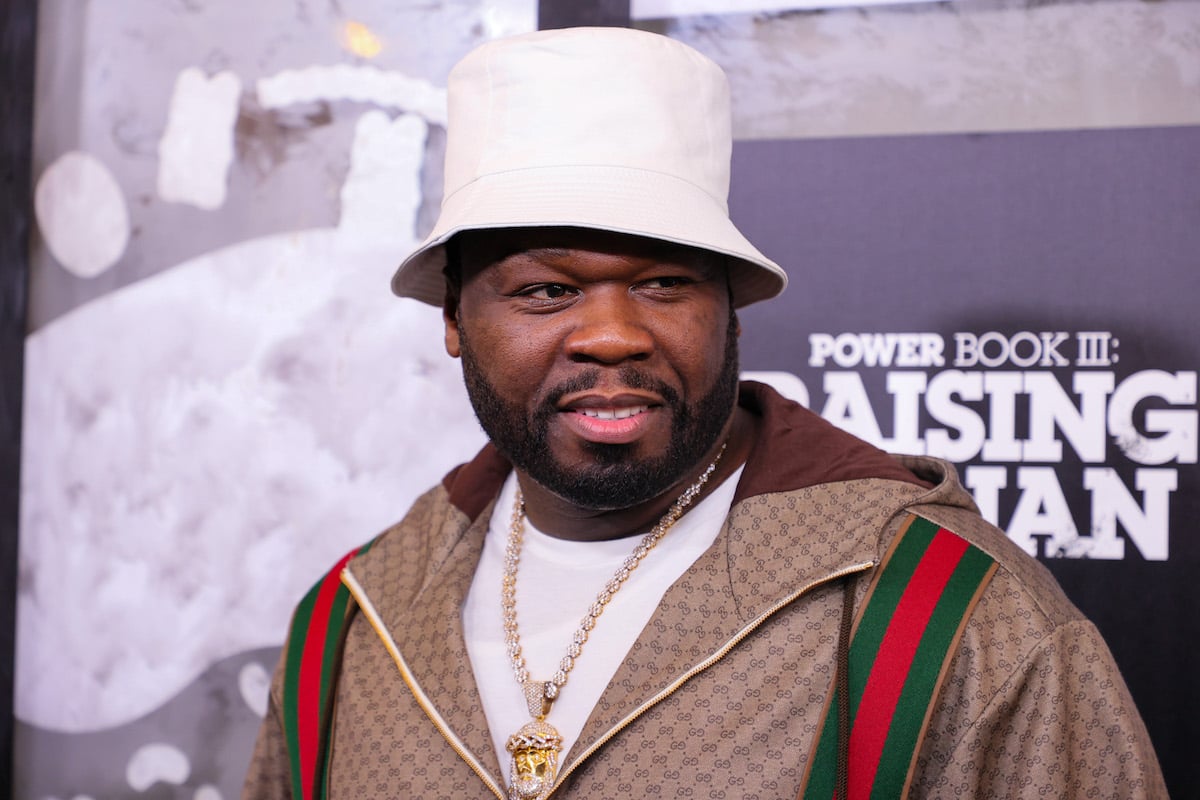 'Power Book III: Raising Kanan' is based on 50 Cent's life
Curtis studied 50 Cent's portrayal of Kanan from the original Power series, and he also spoke at length with the G-Unit rapper since the character of Kanan is loosely based on 50 Cent's real life. Like the character, 50 Cent was raised by his mother, Sabrina, who was both a drug dealer and a single mom. He began selling drugs by age 12.
"These are real things, like, I really experienced being roughed up in the park before my mom sent me back to the park, and I was just more afraid of her than the kids in the park, so I ended up going back to fight them instead of dealing with my mom," the rapper told Sky News. "It was probably the biggest thing to describe what my relationship with my mom was like fairly early on, you know, because she was the only provider, so she was like the source of everything that's good; if she's angry with you then nothing good is around, you know what I'm saying, and you're like, wow, no, just take me back to the park, I'd rather fight than deal with this."
50 Cent says New York City was very different in the '90s
When it came to representing the New York City and Queens that 50 Cent remembers from his youth, the rapper/executive producer says the Raising Kanan team had to reimagine a city that no longer exists. "Kanan's story helps explain the significance of the '90s in New York," he told TVLine. "This city was culturally a lot different from what's going on now. Hip-hop was still a baby. You could listen to it for an hour when DJ Red Alert played it. Back then, you had to tape it and go back and listen."
50 Cent also explained that codes and organizations like Raq's and Unique's (Joey Bada$$) no longer exist. "Well, just the environment the neighborhood was, was a lot harder back then in the '90s," he told Digital Spy. "You look at the beautiful buildings in New York City, they just didn't have windows. There just was abandoned buildings at that part. It was like a lot more, see no evil, hear no evil. Then you scarper when the police come, and like 'I don't know what happened. And if you watch like First 48 now you'll see how fast they tell. They're all just telling on everybody. Detective, all you had to do is just come in with a badge."
The 'Power Book III: Raising Kanan' wardrobe was a major challenge
When it came to getting Power Book III: Raising Kanan to the small-screen, 50 Cent, Power Universe creator Courtney Kemp and Raising Kanan creator Sascha Penn wanted to make sure that things were as authentic as possible, including the setting and the wardrobe.
Getting the clothes from the '90s was a major challenge for the wardrobe department. "This is really the challenge of the series," Penn told Complex. "That wardrobe of that era is not that easy to find. Keep in mind, we have to have doubles and triples of it, because if it gets dirty or if we have to shoot someone… one of the real challenges is getting wardrobe that was authentic to that particular moment. We try to get the real stuff."
We think it all came out looking excellent.