'Power Book III: Raising Kanan': 50 Cent Says This Is His Favorite 'Power' Show so Far
Curtis "50 Cent" Jackson helped to make the 'Power' Universe what it is today. Though he's been a major force in all of the shows, he says 'Power Book III: Raising Kanan' is his favorite so far.
Curtis "50 Cent" Jackson has become a force in the TV industry. His shows, from the Power Universe to For Life and the forthcoming BMF on Starz has continued to draw in fans. The rapper/ producer has been a champion for all of his series, but he does have a favorite from the Power Universe.
Set in the '90s in Queens New York and based on the character Kanan Stark which he brought to life in Power, 50 Cent says the Mekai Curtis-led Power Book III: Raising Kanan is his favorite.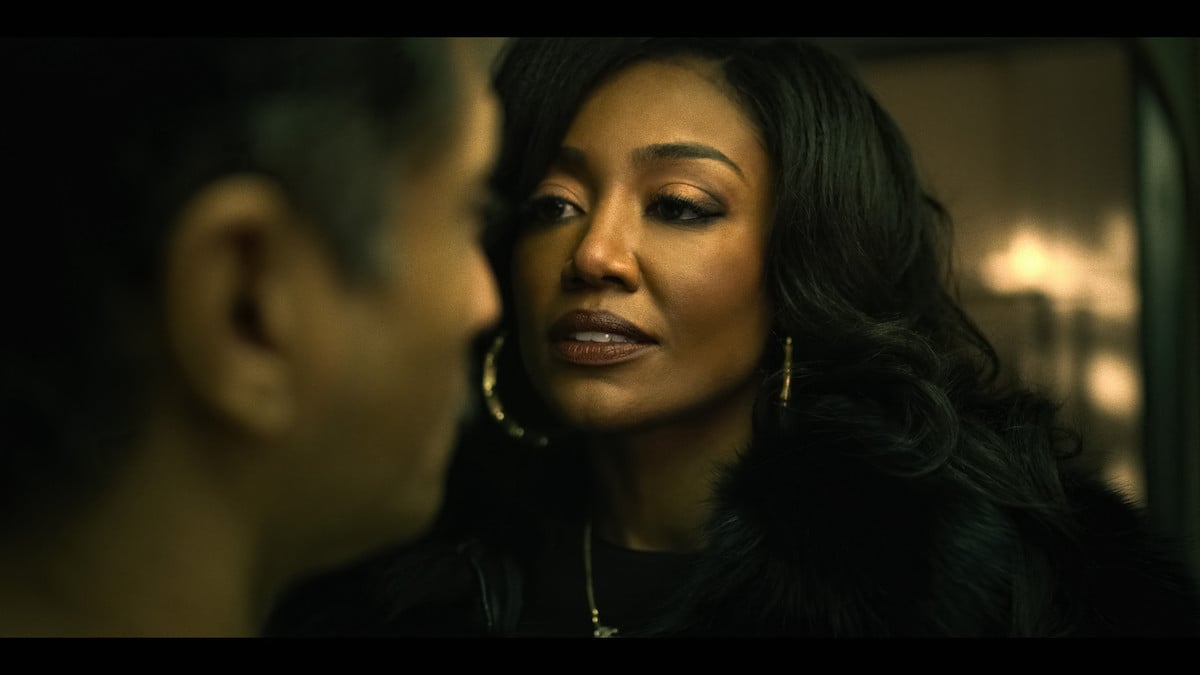 Did 50 Cent create 'Power'?
50 Cent has been involved with the Power Universe from the very beginning. "There's no version of Power working without our partnership. He has always been a great producer," Power creator Courtney A. Kemp told Variety. Some years ago, Kemp approached the Queens-born executive producer with an idea for a show about a man who wanted to leave behind his life in the drug game for a legit career.
Kemp needed 50 Cent to understand the interworkings of the drug game.
50 Cent says 'Power Book III: Raising Kanan' is his favorite 'Power' show so far
Though Power Book IV: Force and Power Book V: Influence are forthcoming, out of the Power Universe series that have aired so far, 50 Cent says Raising Kanan is his favorite this far. "This one is more personal. It's my favorite out of them all so far," he told EBONY. "It's so exciting. This became my baby. Kanan is such a bad character, such a bad person, that you wonder what kind of traumas, things he experienced prior to that, that made him [that way]."
He added that the actors in the series have also blown him away.
"[Mekai] surprised me with how much detail he put into his performance," 50 Cent said. "Like I slur words at points sometimes. I'm not conscious of it. This is something that became a habit after I was injured because I had to wear hooks, braces because I got shot in the face. And sometimes I have the habit of speaking without moving my mouth, Patina just brings a different level of intensity. Joey [Bada$$] was a surprise. He won an Oscar."
'Power Book III: Raising Kanan' is loosely based on 50 Cent's real life
When 50 Cent teamed up with Kemp to flesh out Power, they used elements from the rapper's life and infused it with the characters, James "Ghost" St. Patrick (Omari Hardwick) and Kanan Stark. Now that we are getting Kanan's origin story, many of the elements that we see are drawn from the Get Rich or Die Tryin' rapper's life experiences.
Like Raq, 50 Cent's mother Sabrina was a drug dealer who raised him on her own until she died in a fire when he was just eight. Also, London Brown's character Marvin is based on one of 50 Cent's real-life uncles. "My Uncle Horace is a lot like Marvin," 50 Cent told TV Line. "He's the kind of person who can handle altercations and do aggressive things, but he gets in his own way. My Uncle Horace made a lot of crazy decisions and moves in business that still don't make sense when I hear the stories. He's been like that my entire life."
Some of the scenes from the show are also drawn directly from 50 Cent's memories. "These are real things, like, I really experienced being roughed up in the park before my mom sent me back to the park, and I was just more afraid of her than the kids in the park, so I ended up going back to fight them instead of dealing with my mom," the rapper told Sky News.