'Power Book III: Raising Kanan': 50 Cent Teases Ghost, Tommy and Breeze Appearances in Season 2
Power Book III: Raising Kanan Season 1 is set to come to an explosive end. However, executive producer Curtis "50 Cent" Jackson who portrayed adult Kanan in Power is already looking ahead. The '90s set prequel series showcases the coming-of-age of 15-year-old, Kanan Stark (Mekai Curtis). We've watched as Kanan slowly assimilates into his drug queenpin mother,  Raquel "Raq" Thomas (Patina Miller), business.
Though Raq currently runs her business with her brothers Marvin (London Brown) and Lou Lou (Malcolm Mays). 50 Cent has just hinted that some familiar faces could appear in season 2.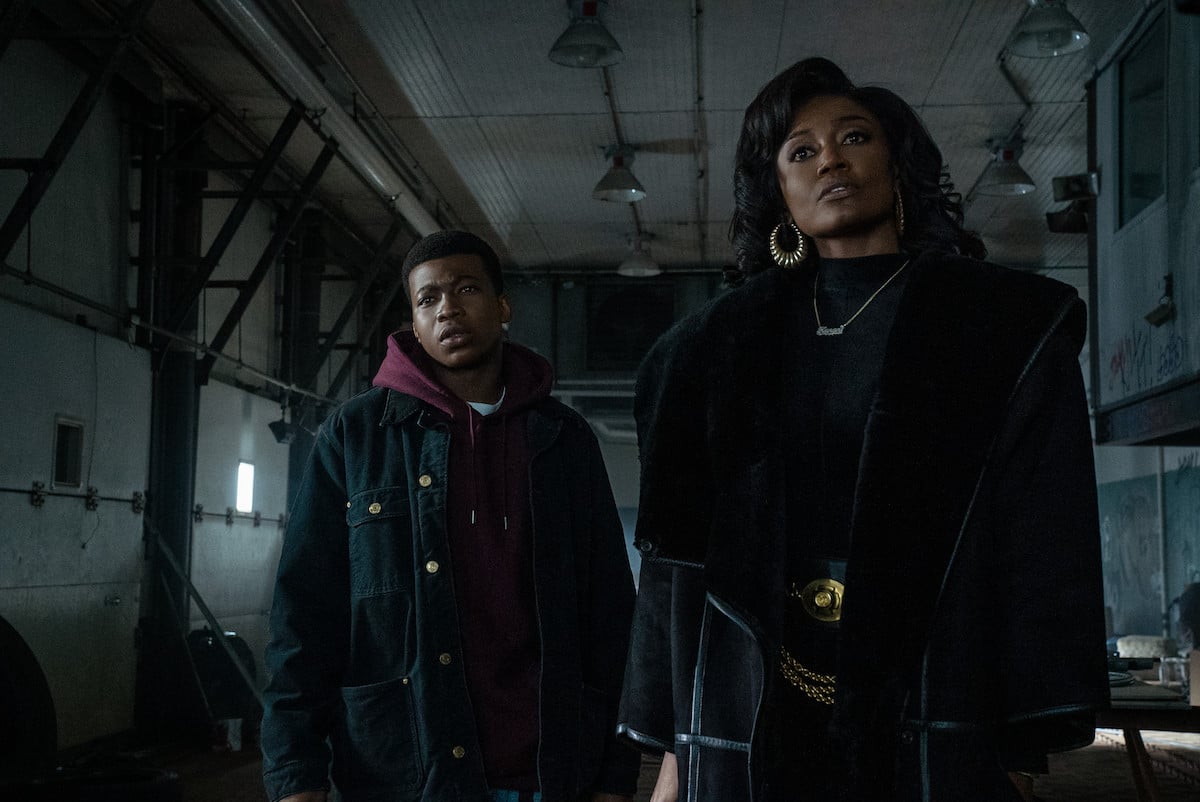 'Power Book III: Raising Kanan' Season 2 will debut in 2022
The season 1 finale of Raising Kanan is set to air on Starz on Sept. 26. Then, the series will return for a second season in 2022. Series creator Sascha Penn says he wants to tell the full trajectory of Kanan's story. The show will explore him from young manhood to the person we're introduced to in Power Season 2.
"What we have thought about is that by the end of however many seasons this is, you will have a full and complete sense of how Kanan Stark became Kanan Stark," Penn told Entertainment Weekly. "How far does that take us? I think that's to be determined. But I do think that the goal of the series is to understand how we get from this somewhat wide-eyed, fresh-faced kid that you meet in that first episode to Kanan Stark who comes out of prison in the Pelle Pelle jacket and immediately starts f—ing destroying everyone who gets in his path in Power."
50 Cent says Ghost, Tommy and Breeze could appear in 'Power Book III: Raising Kanan' Season 2
Though Starz has not yet announced a release date for Raising Kanan Season 2, 50 Cent has hinted at what fans can expect from the new season. Fans of Power know that Breeze and Kanan were already running their drug business when they took Tommy and Ghost under their wings.
Tommy and Ghost set Kanan up to go to prison and Ghost killed Breeze. These two actions allowed the men to take over the drug business to stand at the top of one of the biggest drug organizations on the East coast.
Now, 50 Cent has hinted that Breese, Tommy, and Ghost might appear in season 2 of Raising Kanan. "Those characters could possibly pop up in Raising Kanan," 50 Cent told Express. "We're already on a journey, it explains the monster you saw in me playing Kanan. The trauma, everything he's gone through."
Is Uncle Marvin really Breeze?
By the time Breeze enters into Kanan's life, it appears that both Raq and rival drug dealer Unique's (Joey Bada$$), businesses are obsolete. This would enable Kanan and Breeze to begin building their own organization. Though 50 Cent has hinted at Breeze's appearance in the latter half of Raising Kanan Season 2, it's possible that the gangster is hiding in plain sight.
There are clues that Breeze could be Kanan's uncle Marvin. "My character basically introduces Kanan into this lifestyle that Power fans know him for," Brown told journalist Landon Buford on Instagram. "And the fact that my sister is in charge because I was irresponsible with it when I was in the position. So, that creates a little beef between us and a bit of a power struggle. In the relationship with my daughter [Juke Box], we don't see eye to eye just on the father-daughter type of thing. So, the only person that my character can use his authoritative energy on is young Kanan."
We've already seen Kanan and Marvin's plots and schemes. It's not impossible that the pair could form their own organization.