'Power Book III: Raising Kanan' Season 2: 5 Predictions About What'll Happen Next
It's only been a few days since Power Book III: Raising Kanan finished its first season, but fans are already counting down the days until it returns.
After a bombshell finale focusing on the aftermath of the shooting of Detective Malcolm Howard, viewers can't wait to see what happens next. Will Detective Howard give up Kanan Stark? Is Unique going to get out of prison? What made Kanan choose Maryland as a hideout? Obviously, it'll be a while until we get definitive answers, but here are some of the most plausible theories about the next season of the TV show.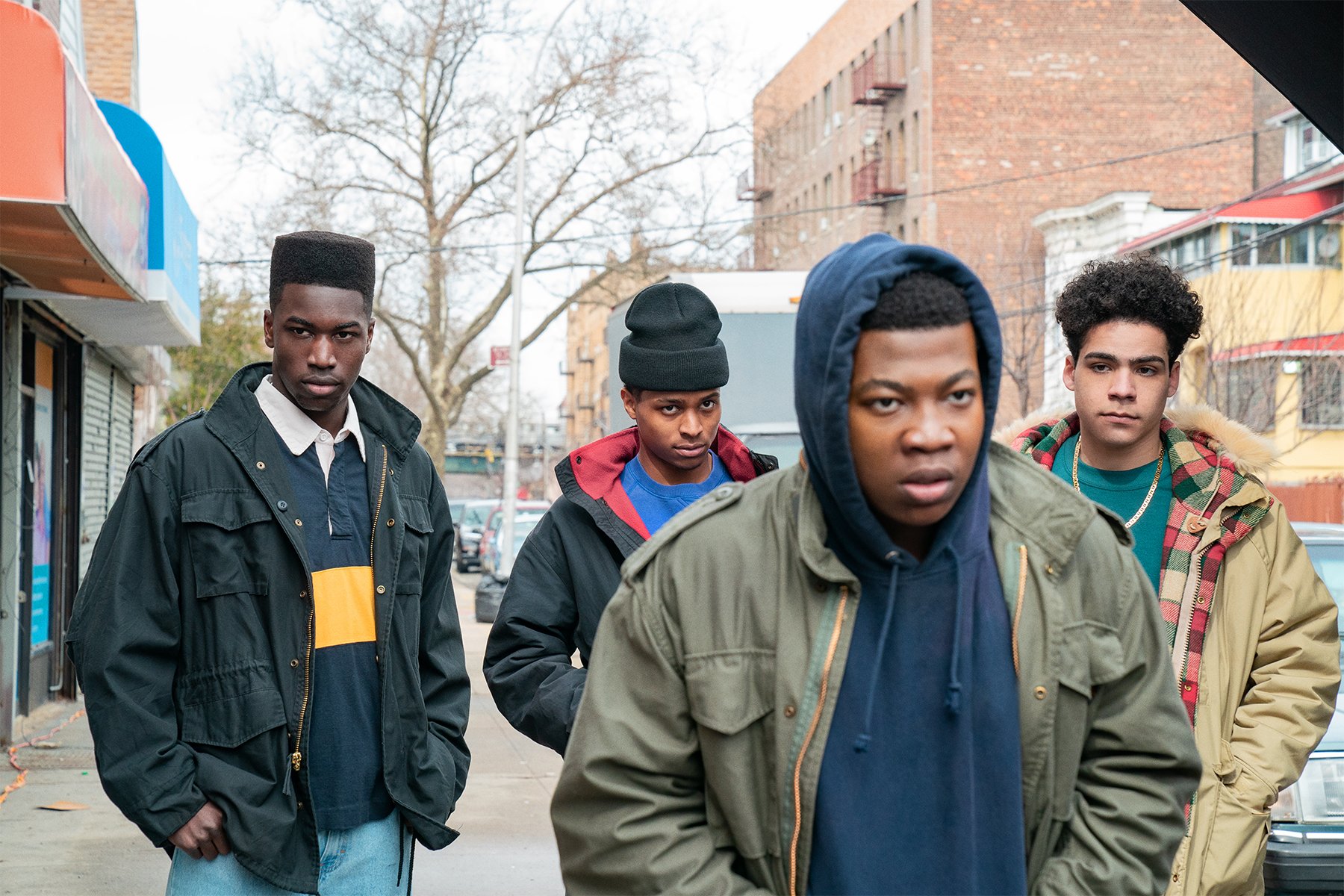 Theory 1: Detective Howard won't confess that Kanan was the shooter
A lot of people have said that Detective Howard will probably lie to investigators about the person who shot him. After all, as a Reddit user pointed out, Kanan is still his best bet at getting the bone marrow transplant he needs. If he gave him up, Howard would not only lose a donor, but it would ruin his chances of actually building a relationship with Kanan. When he weighs it out, maybe he'll find it's better to have Unique take the fall.
Theory 2: Unique is done either way
On the other hand, even if Unique doesn't go down for the shooting, some viewers believe it'll put a big stain on his name. "Unique is done whether they find out it wasn't him or not. The streets think he did it. The connect is gonna X him," said another Reddit user. But don't expect to see him any less, as Joey Bada$$ is still listed as part of the cast of Power Book III: Raising Kanan.
Theory 3: Marvin and Unique will clash in jail
Knowing Unique, he'll want revenge against Raq for setting him up. Maybe he could get back at her through her brother Marvin, who was also arrested in the finale. Several people liked a Reddit comment speculating the two would run into one another and fight in jail. But who knows if either of them even stays locked up for that long.
Theory 4: Detective Shannon Burke will discover more of her partner's secrets
Now that Detective Shannon Burke is coming to realize the secrets her partner was harboring, some viewers think it's only a matter of time before she uncovers his real connection to Kanan.
"I think Howard's partner will figure out that Kanan shot Howard and that he is his son," said another Reddit user. "If I remember correctly, he had her wait in the car a few times while he was seeing the doctor. And now that she know he has leukemia, she'll put it together when she visits the doctor. Howard told the doctor that he was seeing his son for the first time the night he got shot. Just a prediction."
Others supported the idea, but one fan wondered if Detective Burke's meddling will be the thing that gets her killed.
Theory 5: Raq will die
Raq is such an important character on the show that it's hard for us to imagine she'll die so early. But after watching the last episodes play out, some are convinced she will. "I feel like Raq is getting set up to die next season especially with her conflict with Lou and how Juke put the idea in Kanan's head about [not] being able to trust Raq," one fan wrote. What's more, some even believe Kanan will be the one to do it.
"100%, the only logical explanation to explain how Kanan goes from who he is today to who he is in power is if he goes through some big trauma like killing raq," read another comment.
It would be a shock, but after watching Kanan kill his own son in cold blood, anything is possible.
We guess we'll see what happens when Raising Kanan comes back on. Check out the first season now on Starz.