'Power Book IV: Force': Joseph Sikora Addressed the Possibility of a Tommy and Claudia Romance
Many fans of Power Book IV: Force have wondered about a possible romance between Tommy Egan and Claudia Flynn. Of course, he's not her usual type. But at times, there does seem to be an underlying attraction between them. So, could Tommy and Claudia get together? Find out what actor Joseph Sikora said.
[Warning: This article contains spoilers from the Power Book IV: Force Season 1 finale.]
What happened between Tommy and Claudia in 'Power Book IV: Force' Season 1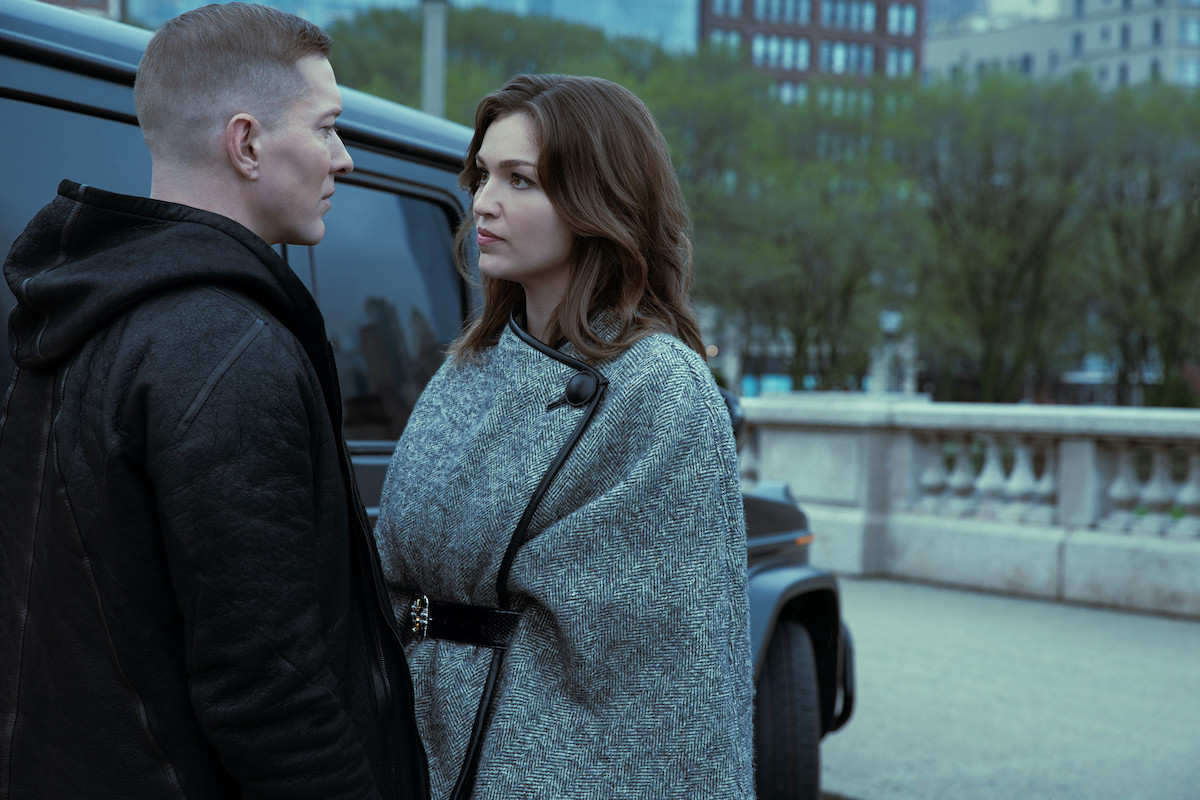 Tommy met Claudia shortly after arriving in Chicago. Born to Irish mobster Walter Flynn, who's sick with lung cancer, she's trying to prove she has what it takes to succeed him. Her plans for expansion include a new Dahlia drug, which she brings Tommy in on to help sell and distribute. She let him sample it by smearing Dahlia on her lips and kissing him, hooking him immediately.
While Claudia mostly dates women, it's those kinds of things that have led viewers to believe there could be more between them one day.
Joseph Sikora addressed the chance of Tommy and Claudia getting together
Their relationship would eventually stall after Tommy was falsely accused of putting a hit out on Claudia's brother, Vic, and his girlfriend Gloria. This led to a war between Tommy and the Flynn family, which culminated in the shooting death of Tommy's right-hand, Liliana. When he learned Claudia had fired the bullet, he severed their partnership for good. But some viewers aren't convinced that'll last.
In a TVLine interview, Sikora was asked for his thoughts on a comment that a fan left online, which said Tommy would be "knocking boots with [Claudia] at some point next season" despite what happened. He laughed but didn't take it off of the table. Ultimately, he said, it'll be up to the showrunner, Gary Lennon, who has taken over for Robert Munic.
"I think, and I don't know, because our show is now in the brilliantly capable hands of Gary Lennon, who is now our showrunner," he began. "I'm overjoyed. The fans have got to be ecstatic… Now you have the true voice of Tommy Egan back. Gary Lennon is the cultivator of that… I could not be more excited about that."
"However, whatever Gary comes up with — and if that's knocking boots with Claudia — I can only promise that, however twisted that is at this point, it will make sense," he added.
What's next for Tommy Egan
Elsewhere, Sikora spoke about what fans can expect next. In the finale, a bright moment happened when Tommy Egan realized that he finally has a family. But the downside is that this makes them a liability.
"There's always a yin to the yang," Sikora told TVLine. "Tommy has constantly and always searched for his family. … Now that family got sprung on him, his resistance to that and his confusion — again, careful what you wish for. When your deepest and darkest come true, I think he's shocked in a lot of ways. He had a hard time processing the whole thing."
"Who knows where it's going to go? But for right now, this is a family unit," he added.