'Power Book IV: Force': Liliana Actor Reacts After What Happened to Her Character
Liliana actor Audrey Esparza made a post on social media after what happened in the 'Power Book IV: Force' Season 1 finale.
[Warning: This article contains spoilers from the Power Book IV: Force Season 1 finale.]
In the Power TV shows, there's an unspoken rule to never trust anyone. Liliana of Power Book IV: Force was a good example of such a character. But she proved to be a loyal companion to Tommy Egan, helping him run the lab and perfect the recipe for Dahlia. Sadly, she only lasted a season. But Audrey Esparza, who played the character, is just happy she got the experience.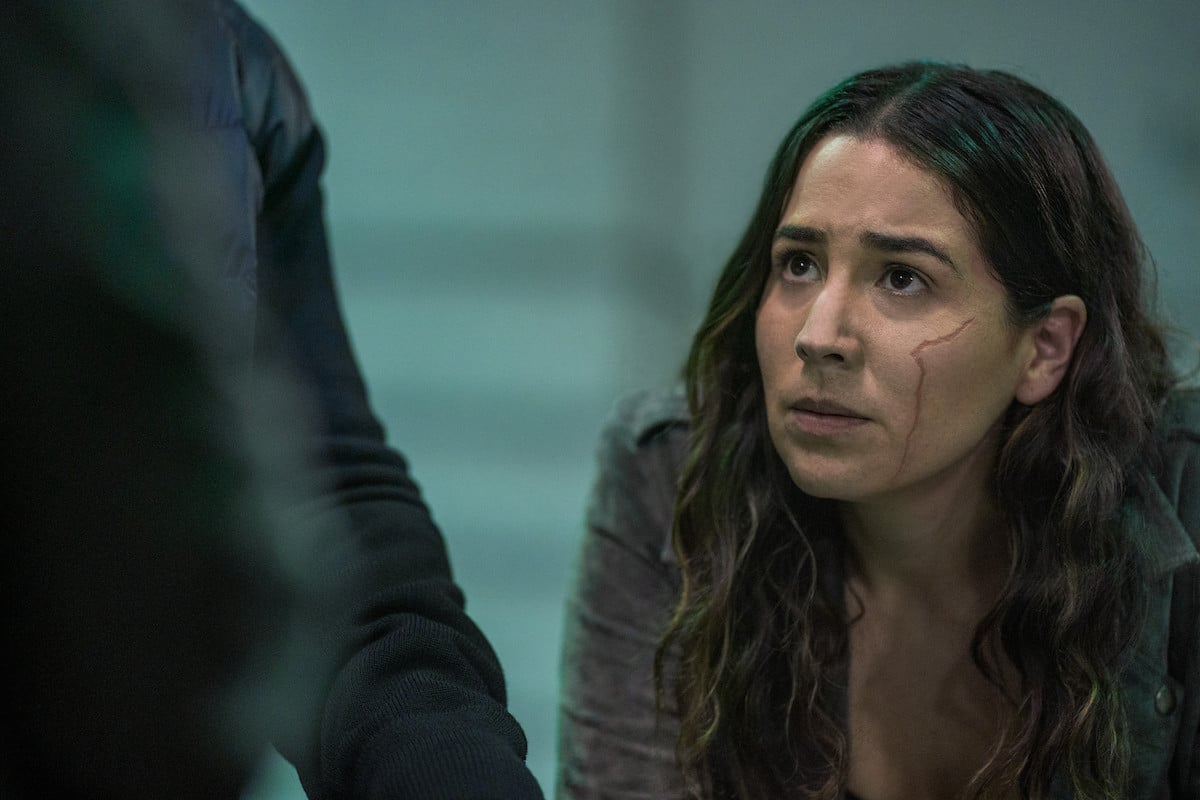 Audrey Esparza penned a tribute after Liliana's death in 'Power Book IV: Force'
Liliana was attempting to save Tommy from the Flynns in the Power Book IV: Force Season 1 finale when Claudia Flynn shot her. Tommy had tried to get help, but she died in his arms.
When the episode was over, Esparza took to Instagram with some departing words for the cast and crew of the show. "….and that is a WRAP," she wrote, sharing an old behind-the-scenes video of her getting her makeup done. "thank you to all of the @forcestarz creatives and producers for having me. @josephsikora, the entire cast, and the BEST damn crew in Chicago, I had a wonderful time! Thank you for making me feel so loved and welcomed!"
Esparza also expressed her appreciation for Power creator Courtney Kemp, Power Book IV: Force creator Robert Munic, and the writing team on the Tommy Egan spinoff.
"I loved every minute of playing Liliana. I am so grateful xoxo," she added.
Fans of Power Book IV: Force were devastated to have to say goodbye to her.
"We love every part of your character," one person wrote in the comments. "you literally gave away everything you had, you played your part, I'm proud little one."
"I never cried so much over a power death 💔💔," said another. "Mann 😢 I'm going to miss you, you were amazing ❤️‍🔥."
"I'M SO NOT F***** OK 😭😭😭😭😭💔💔💔🕊🕊🤬🤬🤬🤬 RIP LILIANA," a third fan wrote.
Joseph Sikora also reacted to Liliana's death
Sikora, who portrays Tommy, also spoke on Liliana's death. Viewers know how rare it is for Tommy to let someone in, especially when he has a history with them as he and Liliana did. But she became family, much like his relationship with the late James "Ghost" St. Patrick.
"I think that Tommy has always tried to find family, who is his family," Sikora told The Wrap. "I think that it's hard to prove your true loyalty to Tommy. I think we saw that in a lot of ways, even with Tommy's whole gang of guys [in 'Power'] that to truly prove loyalty and put the idea of the partnership before everything. Ghost is really the only one that proved that to him."
"I think that Liliana has just proven her loyalty very consistently. And her unyielding nature, and Tommy appreciates the beast in somebody," he continued. "When they say 'real recognizes real,' I think that's true with Liliana. When she took out those Serbs in that car, that big boy and stabbed him in the neck, she's just like this wild animal. And Tommy's like, 'I appreciate that.'"
"And Liliana had a chance to screw Tommy or to hurt Tommy, and she didn't either. She is true to the game. And if anything has saved Tommy's life in the past, and in the present and will continue to, it's Tommy sticks to the loyalty to the game. Sometimes he's not even loyal to himself, but he's loyal to the street. And Tommy always gives love to the street because that's what saved him," he added.
Her death was a sad turn of events for fans of the show. But Tommy won't let her die in vain, having vowed revenge against Claudia.
Stay tuned for 'Power Book IV: Force' Season 2
So far, Starz has not said exactly when Power Book IV: Force will return. However, a trailer for the Power Universe confirms it'll be back "soon." Variety even reported in March that a writers room had already allegedly been put together.
While we wait, fans will have plenty of other Power content to keep them entertained, including Power Book III: Raising Kanan Season 2. The trailer confirms that it'll arrive in the summer of 2022, though the exact release date has not yet been shared. Be sure to check back in with Showbiz Cheat Sheet for details as they become available.