'Power' Fans Find 'Clue' That Ghost Escaped In An Ambulance
It's been over a year since the shooting of James 'Ghost' St. Patrick, but he remains a hot topic as many fans believe he survived. Some are speculating he got away in an ambulance and will eventually pop up in one of the 'Power' spinoffs. But how likely is that?
It's been well over a year since the death of James "Ghost" St. Patrick, the crooked businessman at the center of Starz's Power, but some fans are clinging to the belief that he may have somehow survived the shooting. Among the theories is that Ghost escaped in an ambulance, with many viewers pointing to a covert scene in the TV show that they think proves their point. But what are the odds he's still alive?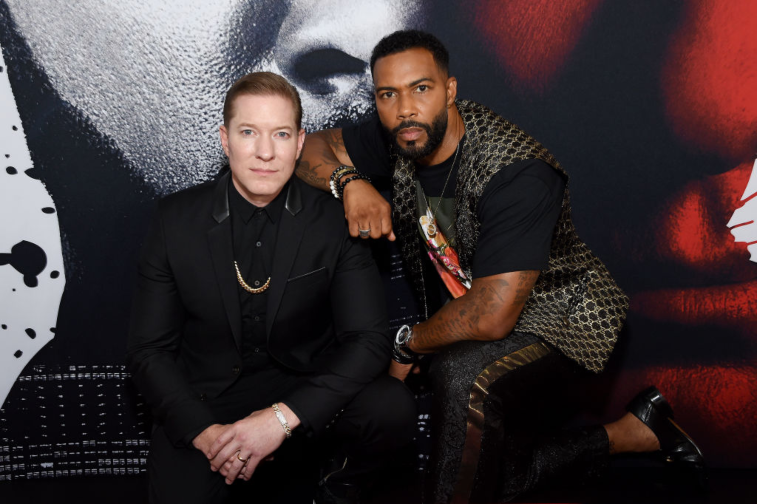 Did Ghost fake his death on 'Power'? Some fans think he got away in an ambulance
Viewers watched Tariq St. Patrick shoot his father in Power Season 6, but some think he faked his death to escape the heat that had been surrounding him.
As proof, as The Daily Express notes, viewers have been pointing out a scene in the final season that shows an ambulance in the background at Truth. One fan speculated in a YouTube comment that the ambulance could be one of Tommy Egan's and said the positioning indicates it was a part of Ghost's escape plan.
"As you can clearly see, there is an ambulance with its backdoors completely open parked in the parking lot of the club," read the comment. "If you look closely you can tell the ambulance is actually facing the exit of the parking lot … and it's obvious that an associate of James was the one who was actually there."
The fan noted that a similar-looking ambulance showed up in the Power spinoff, leading them to believe that Ghost is spying on his son and will eventually return to resume his position.
But despite how convincing that might sound, 'Power' creator and showrunner Courtney Kemp insists Ghost died
As much as viewers might want him to be alive, Kemp previously told Entertainment Weekly that he's "definitely dead."
"I hate to break it to you guys. I know many of our fans are like, 'This is not, no, he's going to come back, he's going to be Ghost', our show doesn't do that – when people die, they really die," actor Naturi Naughton (Tasha St. Patrick) added to Digital Spy. "However, sometimes… we may shoot a character and they end up in a 'coma' or in hospital. You don't have to die. But… when the fans see, they will see."
It's probably a bummer for fans, but at least the Power story has continued.
On Power Book II: Ghost, Tariq has been building a criminal empire of his own that will possibly be as big as his father's when it's all said and done. The second season of the show is in production as of writing, with plans to release it later in 2021. There are also a number of other spinoffs in the works that will center characters Kanan Stark, Tommy, and Rashad Tate. Fans interested in watching can find out more here.