'The Power of the Dog': Real Life Couple Kirsten Dunst and Jesse Plemons Reunite On-Screen
From co-stars to spouses, Kirsten Dunst and Jesse Plemons are a Hollywood couple that worked out. They first met when they starred as husband and wife in the critically acclaimed second season of Fargo. Though their characters' dynamic was full of disfunction, their real-life relationship fared much better.
Now the couple is romantically reuniting on Netflix in Jane Campion's adaptation of Thomas Savage's 1967 novel The Power of the Dog.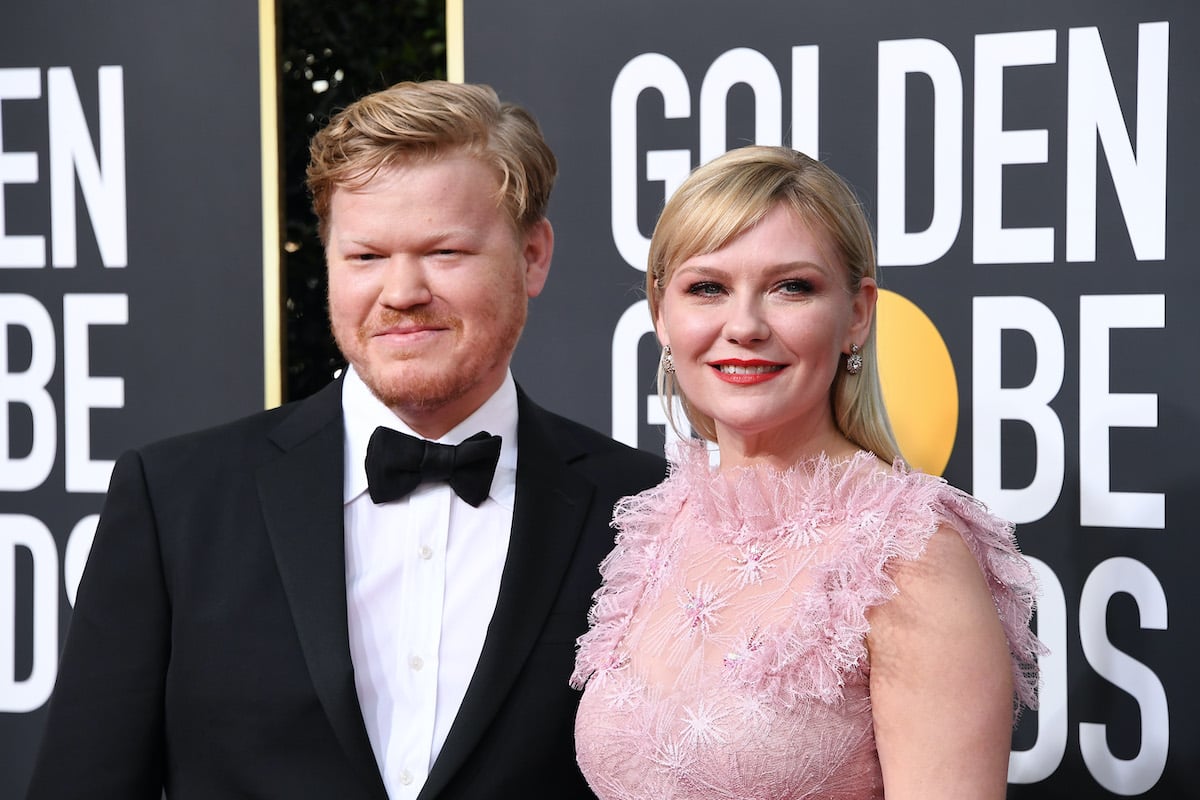 Dunst and Plemons didn't date for a year
Though Dunst and Plemons knew they had chemistry on the Fargo set, the couple didn't date for an entire year. Though Spiderman actress was dating actor Garrett Hedlund at the time, she told Porter magazine that she "knew he was going to be a soulmate".
She and Plemons became friends first before getting together and keeping things private for a while. As she told Porter: "I just knew he would be in my life forever. I didn't know what capacity that would be at the time. When the show was over, I just missed him terribly. We didn't get together until a year later. We were both smart enough that we were wondering if the connection was just because we were working together. But it was real."
Plemons explained at PaleyFest in 2015 that he also enjoyed working with Dunst. "It was a gift. I loved Kirsten's work for a long time, and I was really excited once I'd met her, and she's a great person, and we're both actors that just… have fun with the material."
The couple has a three-year-old together and is expecting their second child. It is unclear whether or not the engaged pair are married.
'The Power of the Dog' also stars the couple
The couple is now starring alongside one another with Benedict Cumberbatch in Jane Campion's Netflix debut. Campion is best known for writing and directing Top of the Lake, Bright Star, and The Piano.
Though Dunst and Plemons reuniting on-screen is exciting for fans of the couple, don't expect a happy love story.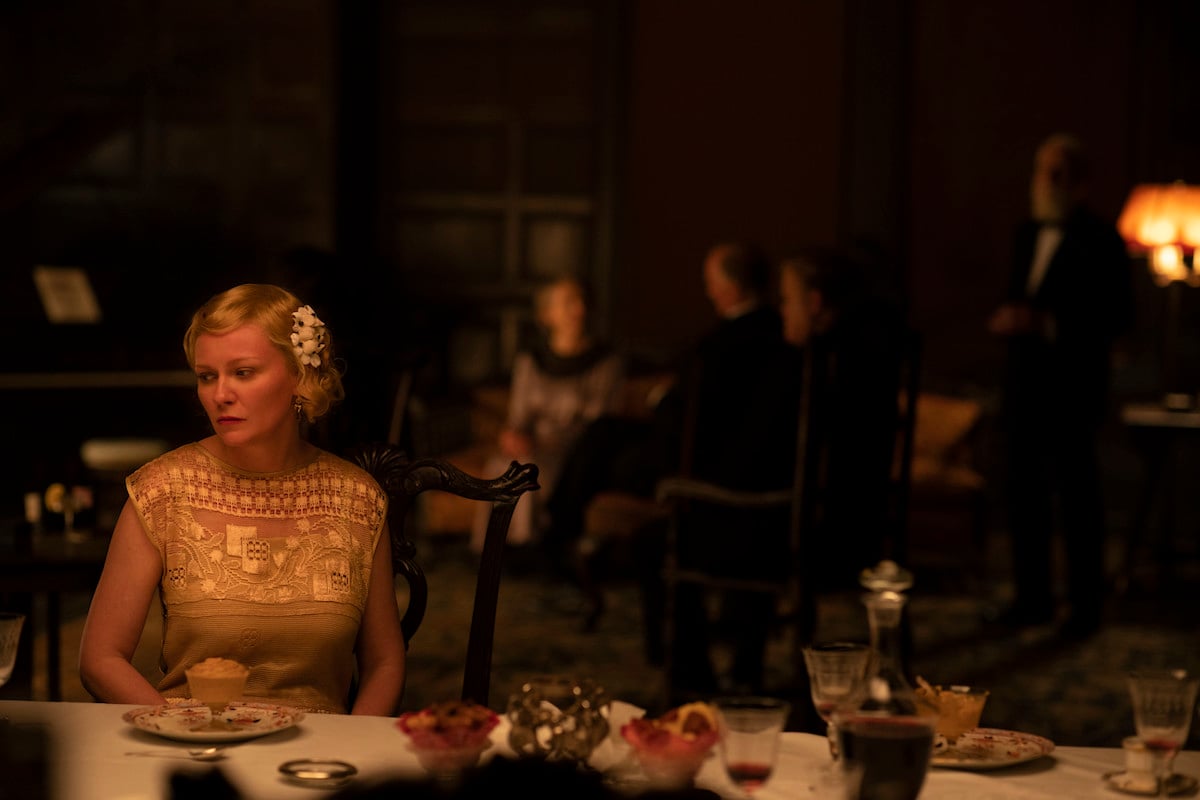 The Power of the Dog is based on Thomas Savage's book of the same name. Taking place in 1920s Montana, the book follows two powerful rancher brothers. Publisher's Weekly described it as follows: 
"[The Power of the Dog] traces the tense relationship between two bachelor brothers, Phil and George Burbank, on a Montana ranch in the 1920s. When George marries a widow, Phil, a bullying, repressed homosexual, terrorizes his new sister-in-law. And when her teenage son comes to the ranch, things get even more complicated."
Prepare to see Dunst, Plemons, and 'The Power of the Dog' during Oscar season
Plemons will play George Burbank, the brother who marries Dunst's Rose, opposite Cumberbatch's Phil. Elisabeth Moss of The Handmaid Tale was originally supposed to play Rose. Kodi Smit-McPhee is playing Rose's son.
The Power of the Dog is already getting plenty of Oscar buzz. The film will premiere at the Venice Film Festival sometime between Sept. 1-11. It will likely follow the fall festival circuit before being released in select theaters on Nov. 17. It will drop on Netflix on Dec. 1.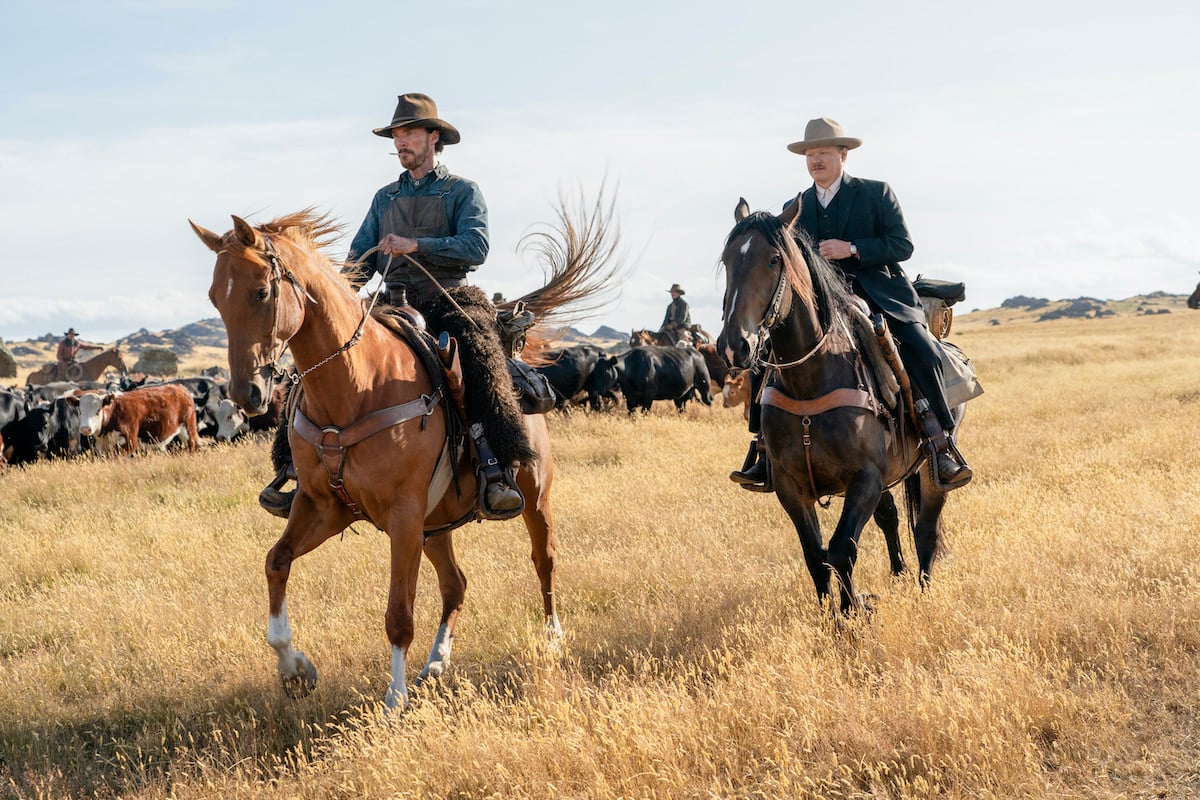 In a press release for the film director, Campion encouraged fans to view the film in theaters and at festivals. "Public screenings we long took for granted feel exceptional now, so it is going to be a very emotional and joyous experience for me and my team to be there and present the film to such a film-celebrating audience," she said.
RELATED: Is Kirsten Dunst Married? She Reveals Whether She and 'Breaking Bad' Star Jesse Plemons Are Hitched